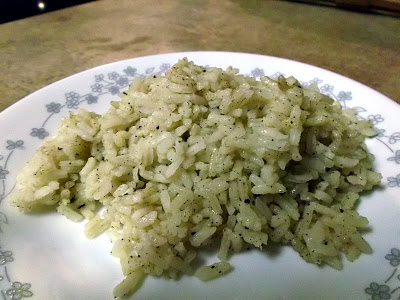 Great rice dish to accompany nearly any meal. So easy and comes together in less than 10 minutes. I like to serve this with Asparagus Stuffed Chicken Rolls.
Ingredients:
2 tbsp butter
3 cups uncooked instant rice
3 cups water
2 – 3 tsp chicken bouillon granules
1/2 to 1 tsp poultry seasoning
Instructions:
Melt butter in a large saucepan over medium heat until golden brown for about 2 minutes, stirring occasionally.
Stir in the rice, water, bouillon and poultry seasoning.
Bring to a boil. Remove from heat; cover and let stand for 5 minutes. Fluff with a fork.