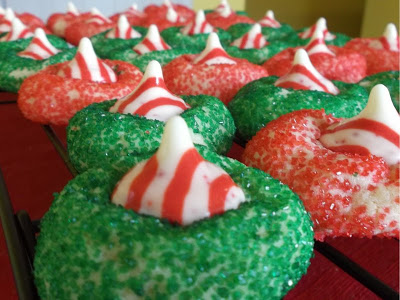 Had I saw this recipe years ago, it would be included in my Christmas cookie list to be baked. Too bad you can only get the peppermint kisses at Christmas. I may have to buy a few bags to put in the freezer to make these again!
Ingredients:
1 bag Hershey;s Kisses brand Candy Cane Kisses
1/2 cup butter, softened
1 cup granulated sugar
1 1/2 teaspoons vanilla extract
1 egg
2 cups all purpose flour
1/4 teaspoon salt
1/4 teaspoon baking soda
2 tablespoons milk
Red and Green colored sugar
Directions:
Preheat over to 350 degrees Fahrenheit. Remove wrappers from candies (approx. 35)
Beat butter, sugar, vanilla, and egg in large bowl until well blended. Stir together flour, baking soda and salt; add alternatively with milk to butter mixture, beating until well blended.
Shape dough into 1 inch balls. Roll in red and/or green colored sugar. Place on ungreased cookie sheet. Flatten slightly.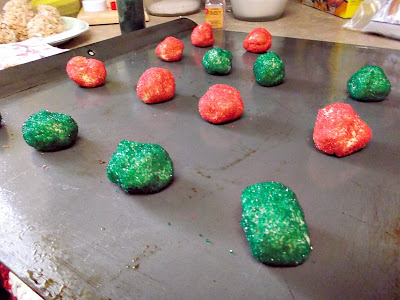 Bake 8 – 10 minutes or until edges are lightly browned and cookies is set. Remove from oven; cool 2 to 3 minutes. Press candy piece into center of each cookie.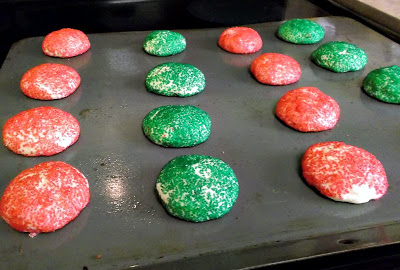 Remove from cookie sheet to wire rack. Cool completely.
Yields approximately 35 cookies.