Slow Cooker Chicken and Vegetable Soup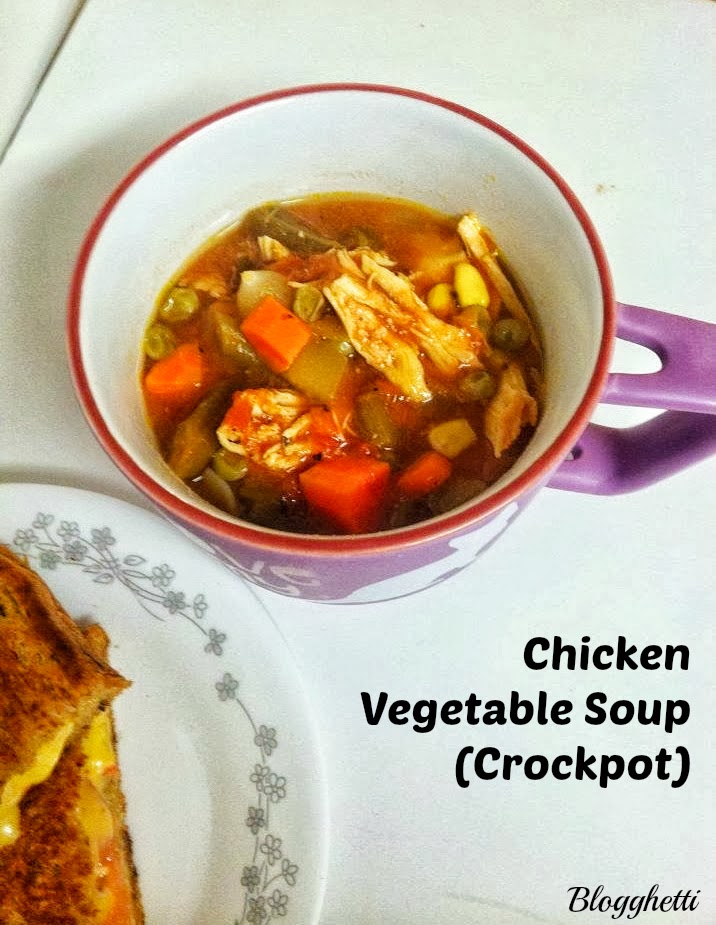 3-4 chicken breasts, boneless and skinless
5 cups of unsalted chicken stock or broth (boxed or can is fine)
1 can (14.5 oz) fire roasted, diced tomatoes*
1 can (14.5 oz) tomato sauce
½ cup diced celery
½ cup diced carrots
1 cup frozen corn
1 cup frozen green beans
1 cup frozen pearl onions (or use ½ cup chopped onion)
½ cup frozen Lima beans (or peas)
Salt and Pepper to taste
1 bay leaf
1 tsp oregano
½ tsp garlic powder
Add everything into the slow cooker and turn it on Low for about 5 hours.
Dice or shred the chicken and place back into slow cooker.
Let cook another 45 minutes to one hour.
Spoon into bowls and serve. Or serve over cooked egg noodles.
* I love fire-roasted tomatoes in place of plain diced ones but those can be used in this, too. I recently found fire-roasted tomatoes, salsa-style. It has jalapeno and Anaheim peppers in with the tomatoes. Sort of like Rotel, which could also be used. Give the soup a bit of a kick.
Recipe by
Blogghetti
at https://blogghetti.com/2018/01/chicken-vegetable-soup-crockpot.html