Roasted Sweet Potatoes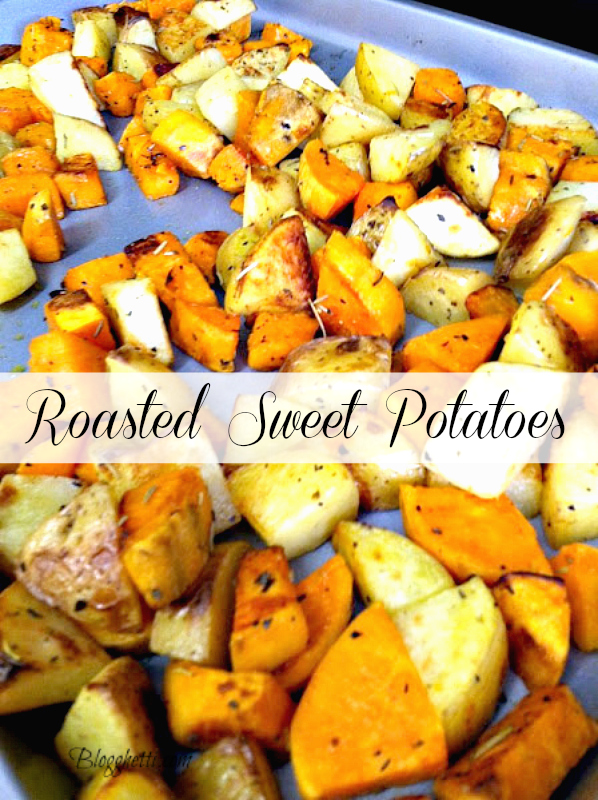 2 sweet potatoes
2 - 3 large white potatoes
2 tbsp olive oil
salt and pepper
2 tsp Italian seasoning
(really you can use any herbs you like, if I had rosemary on hand, that would have been on here too)
Preheat oven to 400 degrees.
Wash and peel the potatoes, cut them into about one inch cubes and place in large bowl. I only peeled the sweet potatoes. It's your choice to peel or not the white potatoes.
Drizzle the olive oil over the potatoes
Add the seasonings and toss to coat all the potatoes.
Spread onto a baking sheet, in a single layer and roast in a 400 degree oven for about 30 - 45 minutes.
The time depends on how big your cubes are so adjust time accordingly.
I will sometimes put the broiler on to crisp up the potatoes if they are fork tender before they are browned thoroughly.