Slow Cooker Sloppy Joes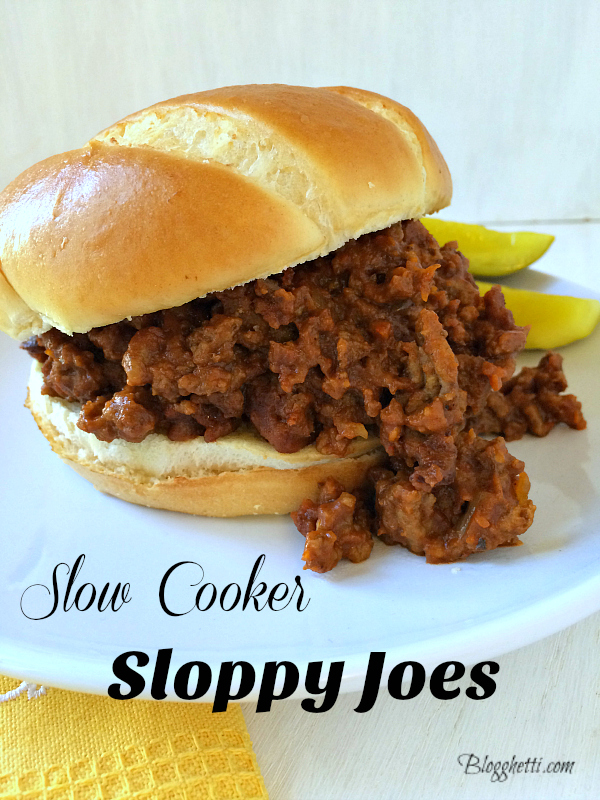 2 lbs lean ground beef (I use Laura's Lean Ground Beef)
1 small onion, finely diced
1 (8 oz.) can tomato sauce
1 clove garlic, minced
½ cup ketchup
1 tbsp apple cider vinegar
1½ tbsp yellow mustard
1 tbsp Worcestershire sauce
½ cup water
¼ cup brown sugar, packed
1 tbsp chili powder
¼ cup flour
salt & pepper, to taste
Sandwich Buns
Spray your crockpot with non-stick spray. This will help with clean-up.
In a large pan, brown the ground beef and when it's nearly done, add the finely diced onion. Cook a few minutes more, until the onion is softened. Drain excess grease. I find when I use Laura's Lean Ground Beef, I don't need to drain the meat, but it's your choice.
In your crockpot, add the tomato sauce, minced garlic, ketchup, apple cider vinegar, mustard, Worchestershire sauce, water, brown sugar, chili powder, and flour. Whisk till smooth. Add salt and pepper, to taste.
Add the cooked ground beef mixture to the crockpot and give it all a good stir.
Cover and let it cook for 4 - 5 hours on low.
Spoon filling onto sandwich buns and serve!