Grilled Chicken Tacos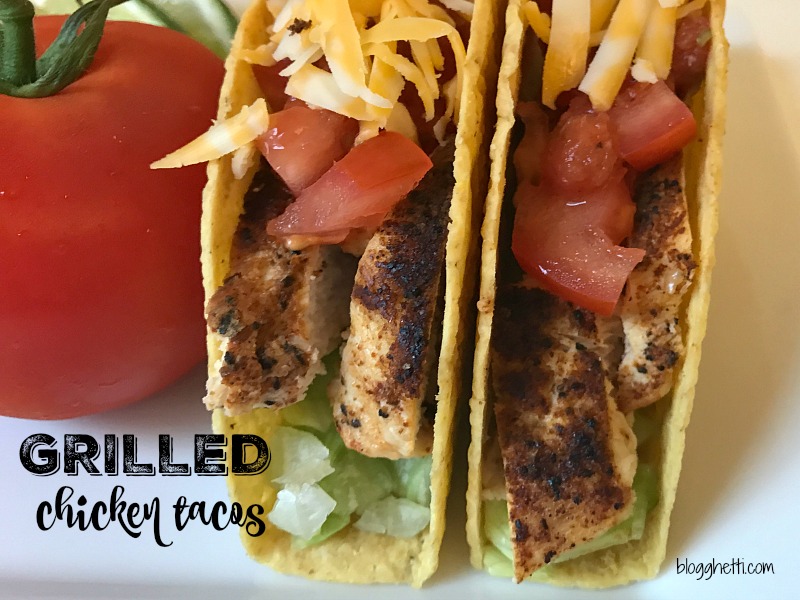 4 chicken breasts, boneless and skinless
3 tbsp Homemade Taco Seasoning
1 tbsp oil*
8-10 hard taco shells
Toppings: shredded lettuce, diced onion, diced tomatoes, shredded cheese, and salsa (we enjoy this easy blender salsa).
Season both sides of the chicken breasts with the taco seasoning; set aside.
For this recipe I will either use my grill pan or an outdoor grill. Preheat your grill and if using a grill pan*, add the 1 tablespoon oil to the pan.
Grill chicken until cooked through. Remove to cutting board and slice (or shred) the chicken into thin strips.
While the chicken is cooking, prepare your taco toppings.
Assemble your chicken tacos and enjoy!