This post may contain Amazon or other affiliate links. As an Amazon Associate I earn from qualifying purchases. Click
here
to read our privacy policy.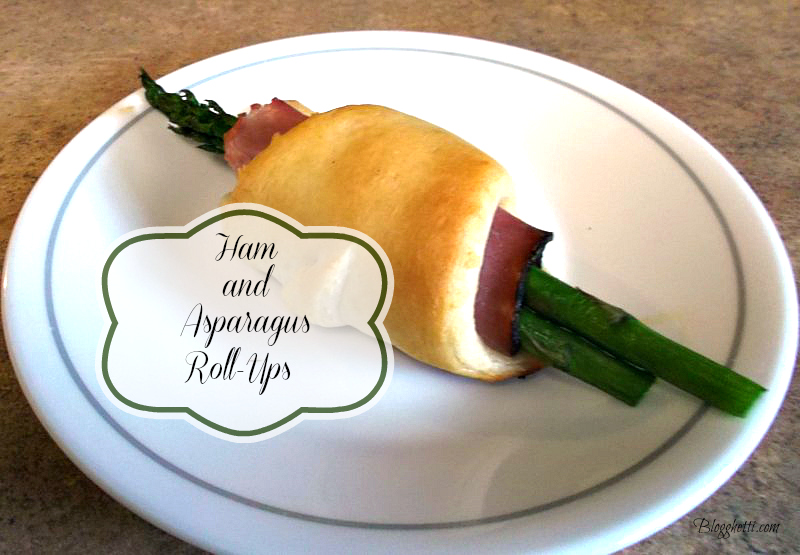 I first made this recipe when I first started blogging and now am updating the post. I actually had forgotten about this one and it occurred to me that it would be great as an appetizer for Easter menus or even on the brunch menu. We've always paired them with a baked potato and a nice salad. The Ham and Asparagus Roll-Ups come together quick with refrigerated crescent dough and deli ham. This is also an easy recipe that would be great for the kids to help assemble.
Easter is approaching and I think I am putting this on the brunch menu at our house. My daughters are all grown up but then still expect their Easter baskets filled with candy and small gifts on Easter morning. Breakfast usually consists of candy and more candy. So, these little bundles of goodness will balance all of that. That's my story and I'm sticking to it!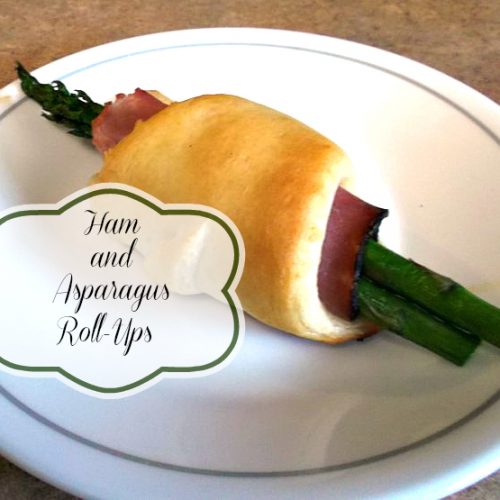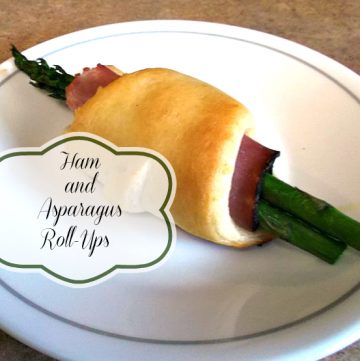 Ingredients
12-16

stalks fresh asparagus

1

8-oz tub of Pillsbury Crescent Rolls

Dijon mustard

10

slices

deli ham

I use Black Forest ham
Instructions
Preheat the oven to 375 degrees. Spray baking sheet with non-stick spray.

Break off the woody parts of the stem so that only about the top 3-3 ½ inches of the stalk remain. Place the asparagus in a microwavable bowl with just enough water to cover. Then, place a towel over the top of the bowl. Microwave on 50 percent power for 2 minutes or until tender, drain and pat dry.

Alternatively, you can steam asparagus on the stove-top until tender.

Roll out the crescent roll dough into 8 triangles on a large baking sheet.

Coat each crescent with a little of the Dijon mustard.

Wrap 1-2 asparagus stalks in 1-2 slices of ham.

Then, place ham-asparagus bundle at the wide end of the crescent dough and roll up in the dough. Repeat for each crescent roll.

Bake until slightly golden brown, about 10-12 minutes. Remove from the oven, let cool slightly, and serve warm.
Enjoy!