This post may contain Amazon or other affiliate links. As an Amazon Associate I earn from qualifying purchases. Click
here
to read our privacy policy.
Light and fluffy crescents are loaded with cheese and spinach and make an easy appetizer or light lunch with a salad.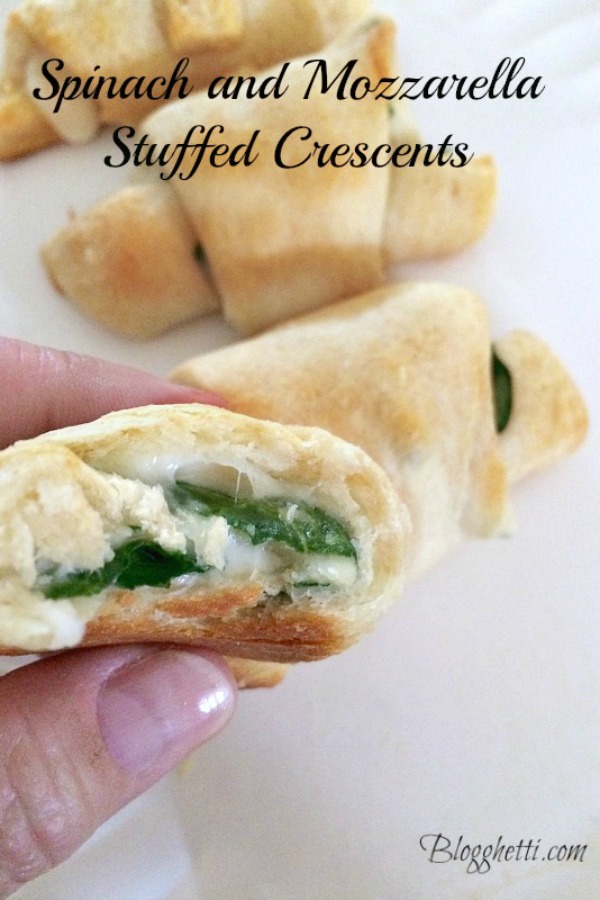 Spinach. It's green and very good for you. That's what I was always told growing up when my Dad would make the slimy stuff for us for dinner. I didn't care that he made it with a bit of sugar to cut the bitterness out or sauteed it in butter. It still was gross, slimy, and reminiscent of seaweed to me. I wanted nothing to do with it.
I can't recall if Dad ever gave us raw spinach like in a salad or not, probably because I have a mental block when it comes to things like spinach, mushrooms, peas, and liver. Those are the food items that I could not stand as child and it wasn't until I was an adult that I could tolerate and even learn to love all of them except liver. No one should like that, ever – yet there are those that love it. You are welcome to my share, thankyouverymuch.
Back to the spinach – as an adult – I tried it in salad once and was hooked. I now even cook with raw spinach and love it. I still can't eat it if it's overcooked as it still reminds me of seaweed but I made leaps of progress. I love it with this Easy Chicken and Spinach Skillet and Shrimp Alfredo Pizza but since this is Meatless Monday I am sharing my favorite lunch, snack, or appetizer with spinach.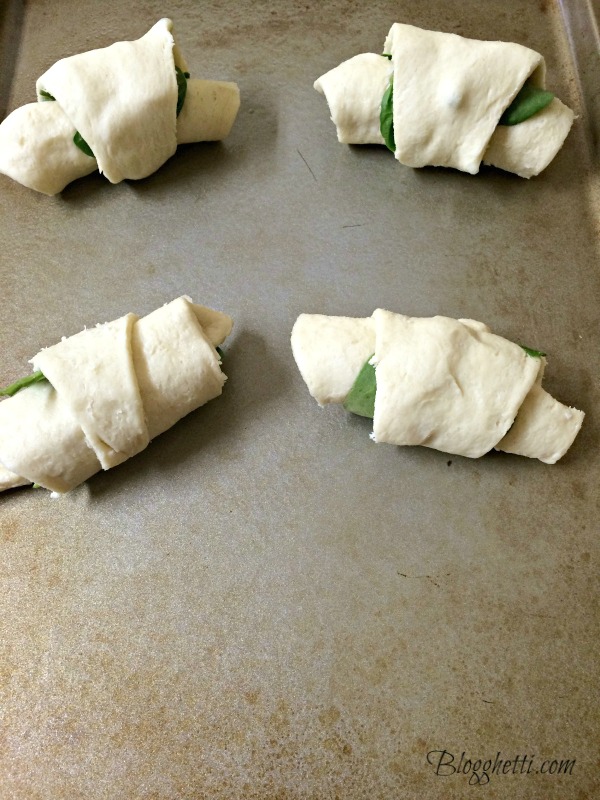 Serve these Spinach and Mozzarella Stuffed Crescents by themselves, with a salad, or some fruit and you've got a meal. They come together fast and it couldn't be easier to make. They even go great with spaghetti instead of the usual garlic bread. By the way, spinach is still green and it is good for you! Dad is always right!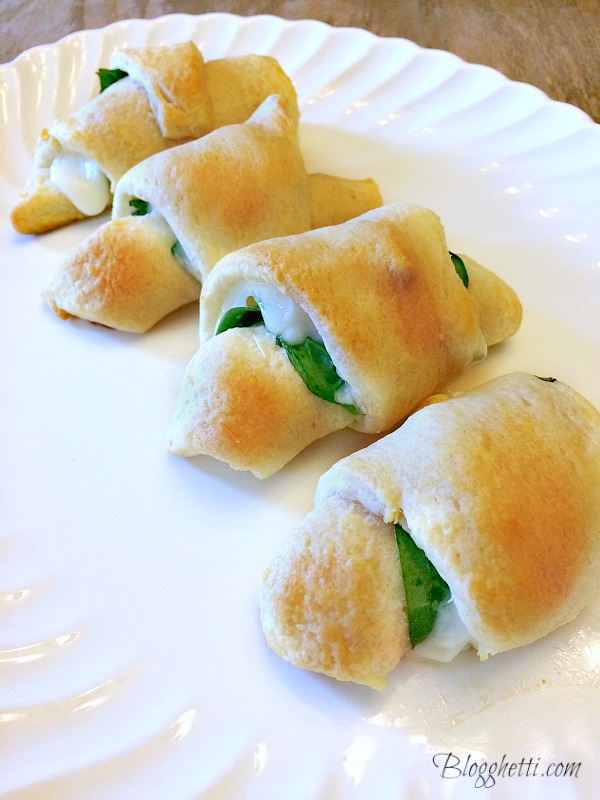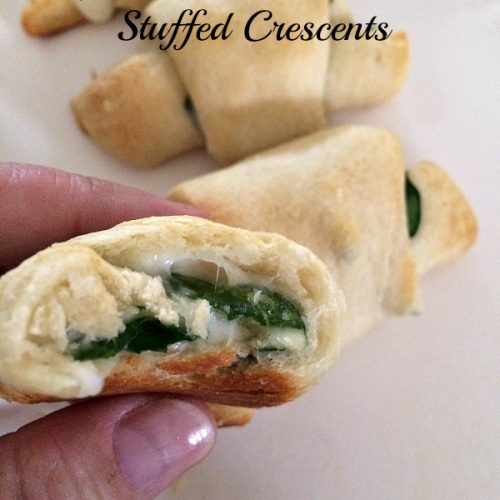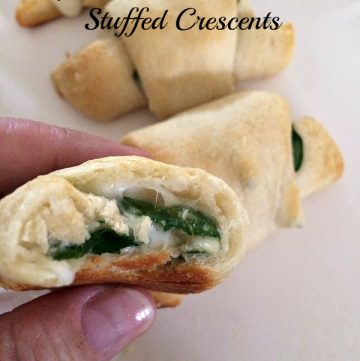 Meatless Monday - Spinach and Mozzarella Stuffed Crescents
Light and fluffy crescents are loaded with cheese and spinach and make an easy appetizer or light lunch with a salad.
Print
Pin
Rate
Ingredients
1

tube refrigerated Crescent Rolls

Fresh Spinach

4

Mozzarella Cheese Slices

cut in half

2

tbsp

freshly grated Parmesan cheese
Instructions
Preheat oven to 350 degrees. Spray a baking sheet with non-stick spray, unless using non-stick pan.

Unroll and separate the crescents into 8 triangles.

Place 1/2 slice of Mozzarella cheese on each crescent.

Place 3-4 fresh spinach leaves on top of each cheese slice.

Sprinkle Parmesan cheese over the tops of the spinach leaves.

Roll the croissants from the point to the wide portion.

Bake at 350 degrees for about 8-10 minutes or until cheese is melted and croissants are cooked thoroughly and browned nicely.

Serve warm.
Enjoy!