This post may contain Amazon or other affiliate links. As an Amazon Associate I earn from qualifying purchases. Click
here
to read our privacy policy.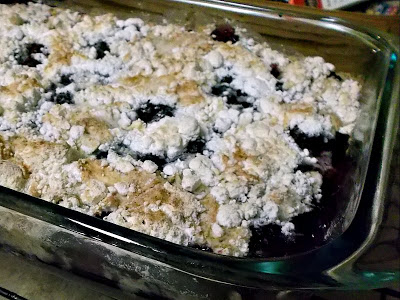 Yes, you read correctly.
Three ingredients and you have a wonderful cobbler!
It can't get easier than this for homemade goodness.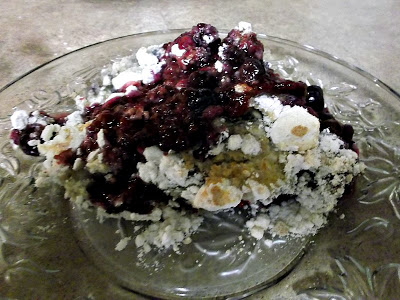 Ingredients:
1 boxed cake mix (white is best and be sure it has NO PUDDING in the mix)
1 can of clear soda (make it diet and you have a nearly fat-free dessert)
24 oz of frozen fruit
Directions:
Preheat oven to 350 degrees.
Spray a 13×9 pan with non-stick spray.
Pour in frozen fruit, spread evenly.
Sprinkle, evenly, the cake mix (dry) over the fruit.
Pour the can of soda, evenly, over the cake mix.
DO NOT MIX.
Bake for 45-55 minutes.
Serve warm or chill for later. Either way it is wonderful.