This easy White Chocolate Raspberry Cheesecake is perfect for the loves of your life!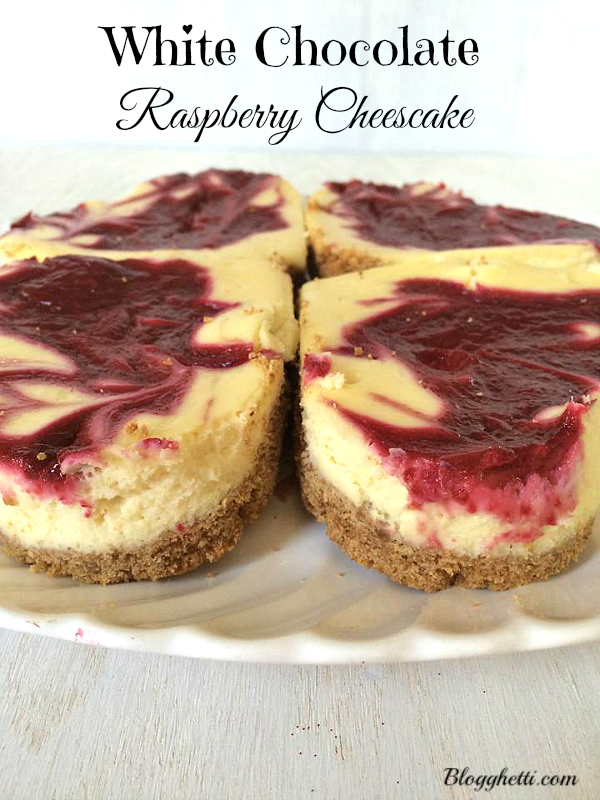 Happy Valentine's Day! I hope you all share the day with those you love and enjoy the time together.  This year my wonderful husband got me beautiful tulips that I can enjoy for weeks.  I decided to bake him something sweet for the occasion.  I've made this before with Oreo crumbs instead of graham crackers crumbs and it was just as good.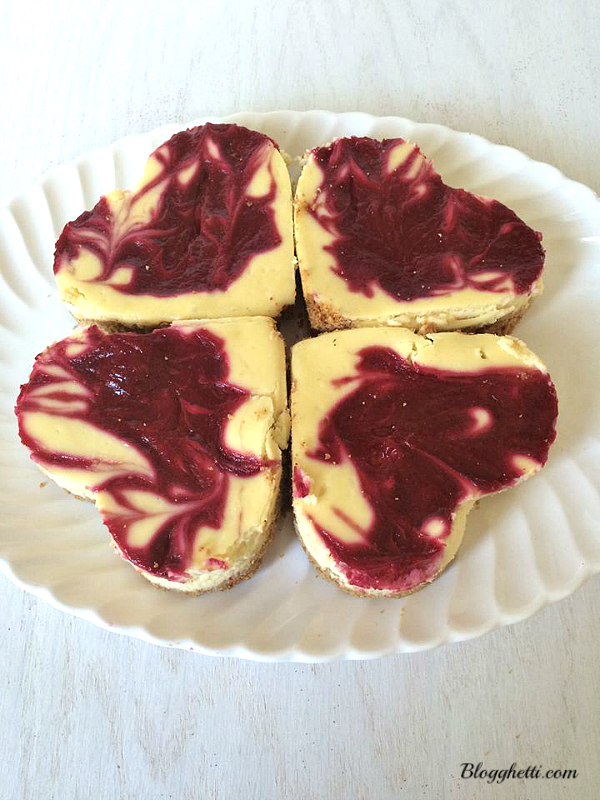 The white chocolate gives the cheesecake just a tad more richness while the raspberry adds a bit of tart with sweet to the whole wonderful dessert.  This is so easy that anyone can do it!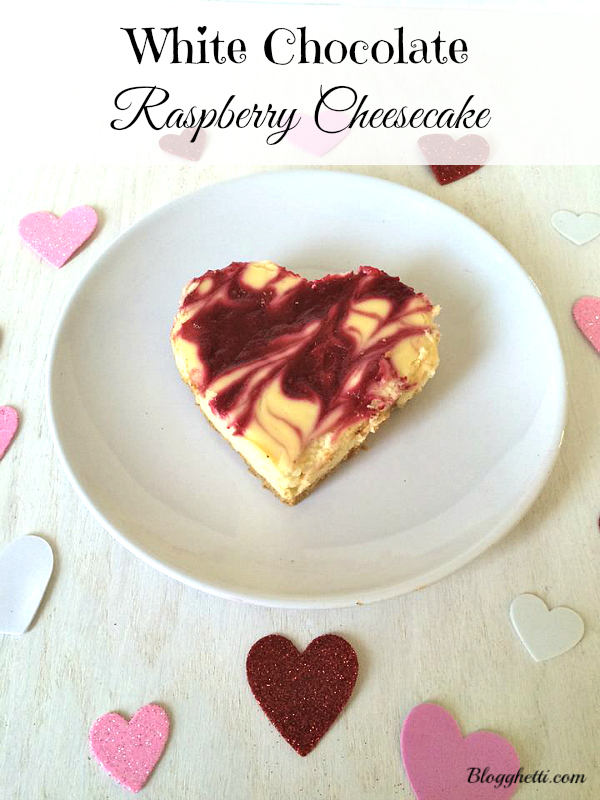 White Chocolate Raspberry Cheesecake Hearts
Ingredients
1 9-oz. box graham cracker crumbs (or about 2½ cups crushed graham crackers)
5 tbsp unsalted butter, melted
1¼ cups frozen raspberries, thawed
¼ cup plus 2 Tbsp. sugar
2 8-oz. packages cream cheese, room temperature
2 large eggs plus 2 large yolks
1 tbsp all-purpose flour
1 tsp vanilla extract
4 ounces white chocolate, melted and cooled
Instructions
Preheat oven to 350 degrees.
In a medium bowl combine the graham cracker crumbs with the melted butter and mix until crumbs are evenly moistened.
Pour crumbs into a 9-inch square baking pan, and use your fingers to press into an even layer over bottom and about ½ inch up sides of pan.
Bake for 8 minutes, until firm. Do not over bake. Transfer to a wire rack and let cool completely.
Reduce oven temperature to 250 degrees.
Combine raspberries and 1 tbsp. sugar in a food processor and blend until smooth.
Strain through a fine-mesh sieve into a bowl; discarding the solid parts.
Using an electric mixer at medium speed, beat cream cheese and remaining ¼ cup plus 1 tbsp. sugar until smooth.
Add eggs and yolks one at a time, beating briefly after each addition.
Add flour and vanilla and mix just until combined.
Fold in white chocolate. **Be sure the white chocolate is cool or you'll have lumps in your cheesecake as the chocolate will harden.
Pour cheesecake mixture over cooled crust, spreading evenly.
Drop spoonfuls of raspberry puree on top and using a toothpick, drag raspberry puree through cheesecake to create a marbled effect. Be careful to not drag into crust.
Bake until edges are pale golden and cheesecake is just set in center, 1 hour and 15 to 20 minutes.
Let cool completely on a wire rack, then cover and refrigerate until fully chilled, at least 2 hours.
Cut with a heart cookie cutter or cut into bars and serve. ** I found it was easier to cut the cheesecake out if the cookie cutter was chilled in the freezer for about 30 minutes.
Enjoy!