This post may contain Amazon or other affiliate links. As an Amazon Associate I earn from qualifying purchases. Click
here
to read our privacy policy.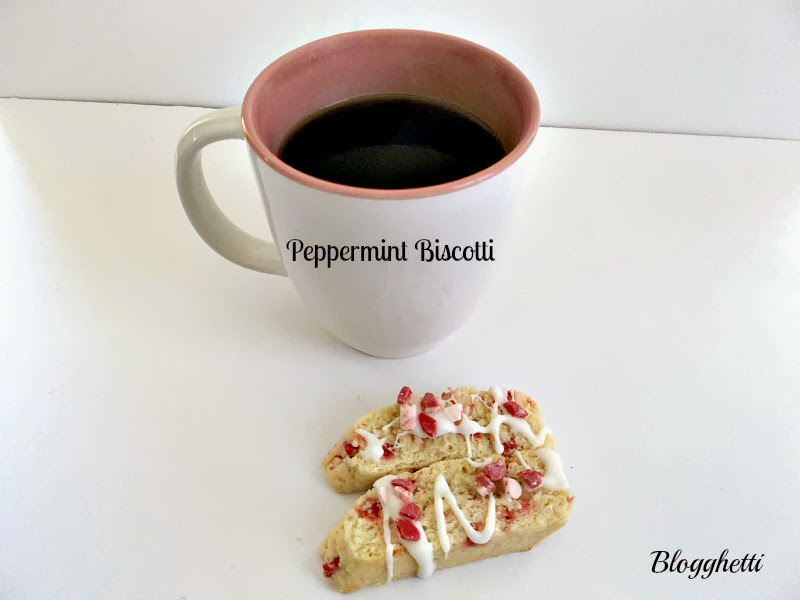 As a child I would watch my Grandma dunk her Biscotti in her hot tea and then she gave me one – I was hooked. I love Biscotti but until last year never made it myself. I would on occasion but if from the grocery store and while I can't regularly find the Stella D'oro brand of Almond Biscotti, the brands I do find fix my craving for the treat. I have graduated and now enjoy dunking it in coffee and tea. Now that I have found out how easy it is to make it, I have it more often and have made a few different kinds too. I've made Cranberry-Orange, Snickerdoodle, and Pumpkin Biscotti.
During the holiday season I do this massive baking marathon where I not only make the traditional requested cookies but I also scour my favorite blogs and cookbooks for new recipes to try. I saw these
Andes Peppermint Crunch Baking Chips
at the store and knew they were going to be a part of my next biscotti recipe. They turned out wonderful and by drizzling a little white chocolate on them, the biscotti cookies are so good when dunked in your favorite coffee or tea. I even eat them plain as they are soft enough to yet crisp enough to hold up dunking in your drink.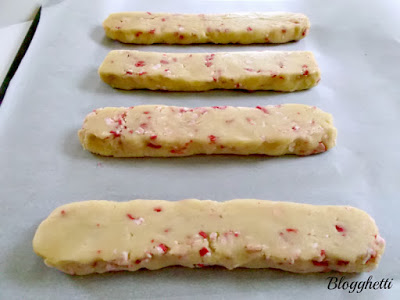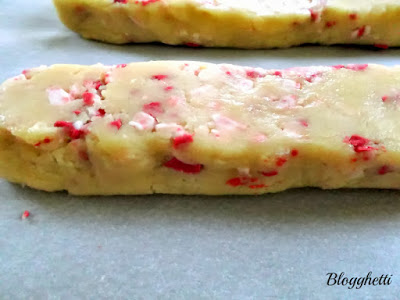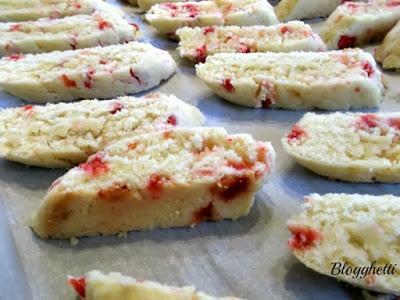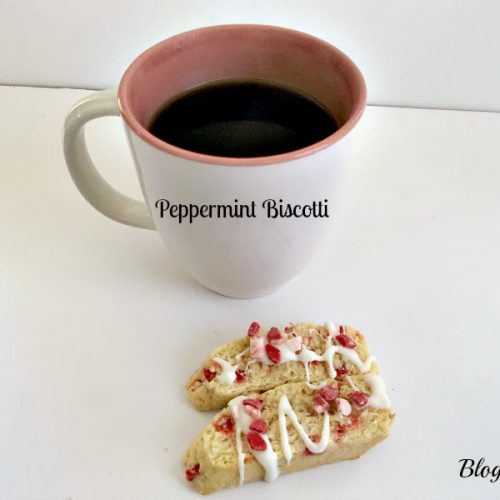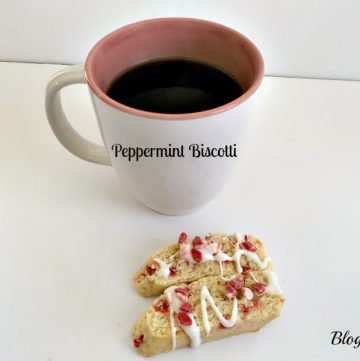 Ingredients
8

tbsp.

unsalted butter

at room temperature

½

cup

sugar

3

eggs

2/3

cup

Andes Peppermint Crunch Baking Chips

2½

cups

all-purpose flour

1½

tsp.

baking powder

¼

tsp.

salt

1/4

cup

white chocolate.melted

extra Andes Peppermint Crunch Baking Chips for garnish
Instructions
Preheat the oven to 350° F. Line a baking sheet with parchment paper.In a medium mixing bowl, combine the flour, baking powder and salt; whisk to combine.

In the bowl of a stand mixer, beat together the butter and sugar on medium-high speed until well combined, about 2 minutes.

Beat in the eggs one a time, mixing well after each addition.

Add in the dry ingredients and mix on low speed just until incorporated.

Fold in the 2/3 cup peppermint baking chips with a wooden spoon until evenly disbursed.Divide the dough into 4 equal portions. Form each into a 9″ by 1½" log on the parchment papered baking sheet, spacing them evenly apart.

Bake until the cookies are light golden brown on top, about 20 minutes. Remove the pan from the oven and let cool for 10 minutes on the cookie sheet.

Reduce the oven temperature to 325 degrees.

After the logs have cooled for 10 minutes, use a sharp serrated knife to cut the logs into ½-inch slices on the diagonal.

Arrange the cut pieces on the baking sheet, laying on one of their cut sides so one cut side is facing up. As you can see, not all of my slices are ½-inch, close though. The cookies still came out good despite my lack of measuring.

Bake, again, for 15 minutes or until the cookies are light golden brown and crisp. They will seem a bit soft, but will firm up as they cool.

Transfer to a cooling rack to cool completely.

Once the biscotti has cooled, melt the white chocolate according to the package directions or in the top of a double boiler until melted and smooth.

Drizzle the white chocolate over the tops of the biscotti and transfer to a wire rack or baking sheet lined with wax paper.

Sprinkle with extra baking chip while the chocolate is still wet.

Let stand at room temperature until the chocolate has set completely. Store in an airtight container.
Enjoy!