This post may contain Amazon or other affiliate links. As an Amazon Associate I earn from qualifying purchases. Click
here
to read our privacy policy.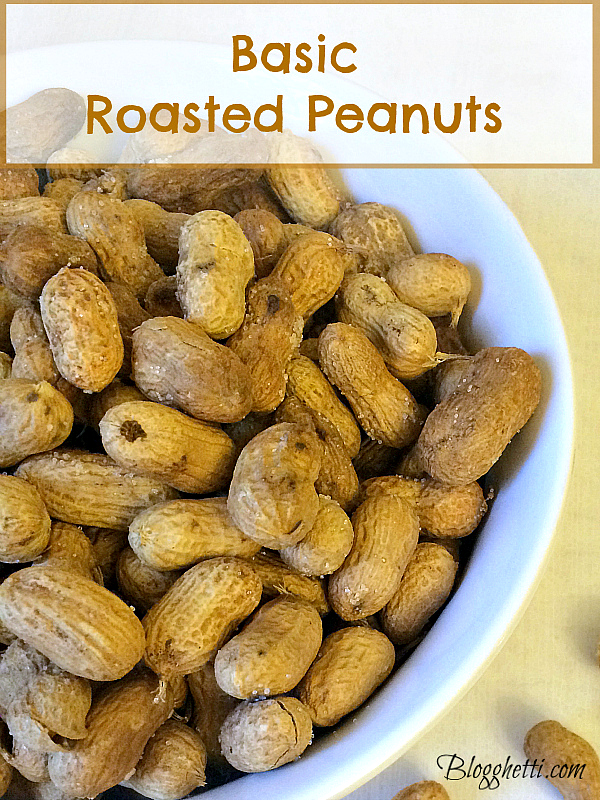 There are several things I love about living in Georgia – rarely do we see snow or extreme cold temperatures, wearing shorts in December while hanging Christmas lights, fresh peaches are abundant when in season, and so are raw peanuts. There are things I could do without as well – the humidity and high summer temperatures and we rarely see snow. Some snow would be nice; like on Christmas Day.
Recently our neighbor had a ton of peanuts and asked if I wanted any. I misunderstood him as asking, "do you want any roasted peanuts?" – I was totally on board for this as I know my husband loves roasted peanuts. My neighbor gave me a huge bagful and I quickly realized what he really asked was, "do you want any roasting peanuts?" Raw Peanuts complete with the stems and leaves intact. I have never roasted peanuts in my life. This was going to be fun! After inquiring how to roast them, I did just that – and it was super easy. The main thing is not to over roast them because they continue to "roast" as they are cooling. Next time, I'll have my husband to shell them all and I'll roast them with some seasonings.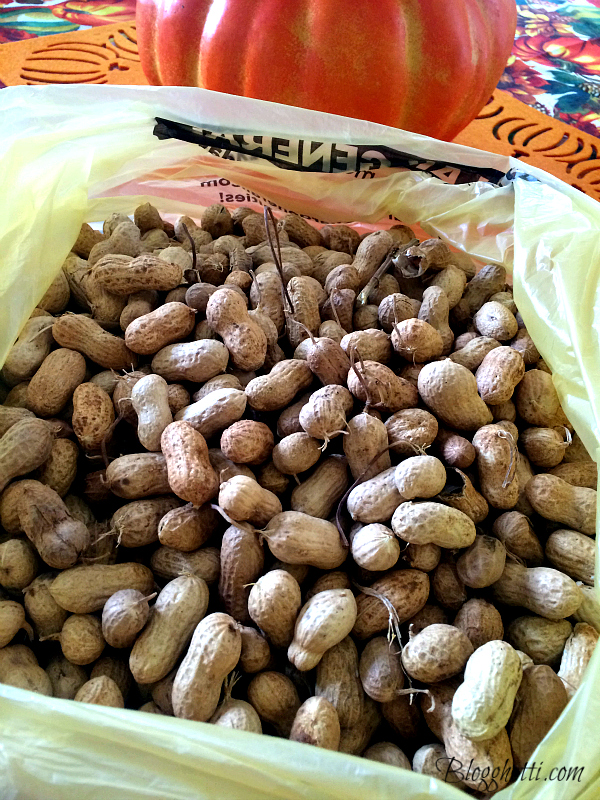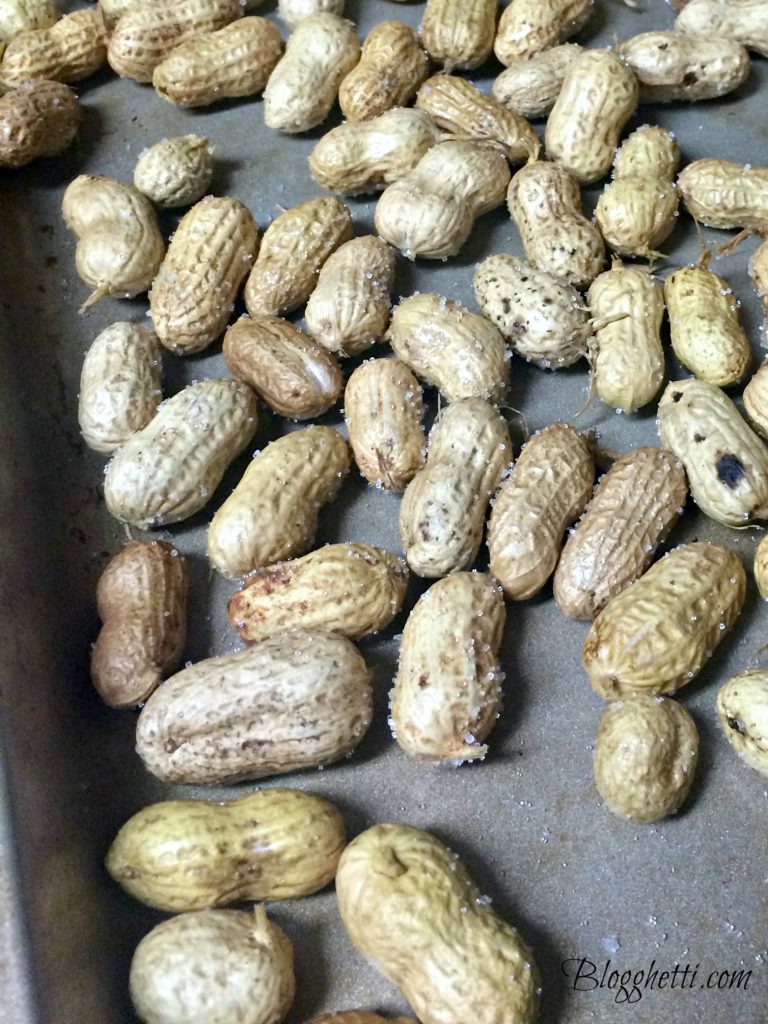 Instructions
Remove stems and leaves from raw peanuts.

Place raw peanuts in the shell in a colander and rinse with cold water to remove dirt. Do not soak the peanuts. A quick rinse is all they need. Drain and pour on to a towel and then pat dry with another towel. The peanuts will still be a bit damp.

Preheat oven to 350 degrees.

Place raw peanuts, one layer deep in a shallow baking pan.

Sprinkle with about 1 - 2 teaspoons of salt.

Roast in a 350°F oven for 20 to 25 minutes for in-shell peanuts.

Remove from heat just short of doneness desired, as peanuts continue to cook as they cool.
Notes
I roasted them for about 20 minutes and then took them out of the oven. Cooking time depends on how roasted you like the peanuts.