This post may contain Amazon or other affiliate links. As an Amazon Associate I earn from qualifying purchases. Click
here
to read our privacy policy.
I received this book from the Blogging for Books in exchange for this review. The opinions on the book are 100% my own.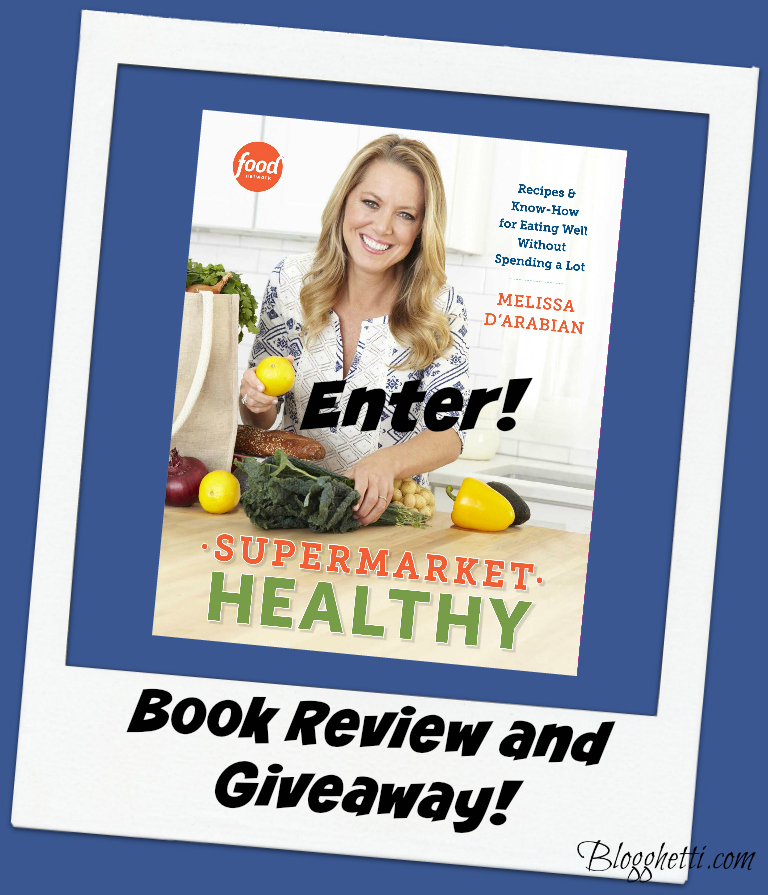 I have been meaning to post this review for so long now but once again, all the studying I had to do took priority. I wish I would have posted this back when I first finished reading Melissa D'Arabian's Supermarket Healthy Cookbook because it has such great recipes and information about the foods we should be eating (if you're not already). I am huge fan of Melissa's from the time she won Next Food Network Star and her cooking show, 10 Dollar Dinners. So it came as no surprise to me that this newest of her books continued with the saving money and eating healthy plus delicious meals.
The book starts with "hot button issues" that delve into buying organic, non-GMO, and even gluten-free issues. Great information there! Next Melissa discusses what should be in your supermarket healthy pantry and let me tell you – some items on this list are new to me and I'm excited to give them a try. The cookbook is divided up into sections starting with Breakfast and ending with Desserts. Very detailed recipes with brilliant colorful pictures of what the end result should look like. I love that she gives information about cooking techniques that some may not be familiar with or how to plan a a four-step dinner with less hassle.
I'm looking forward to preparing some of the recipes in this book, like the Almond Waffles with Raspberry-Basil Sauce, the Fried Green Tomato, Bacon, and Spinach Sandwich or the Coffee Rubbed Pork Tenderloin. There are recipes for vegetarians, meat-lovers, and in-between in this book.