This post may contain Amazon or other affiliate links. As an Amazon Associate I earn from qualifying purchases. Click
here
to read our privacy policy.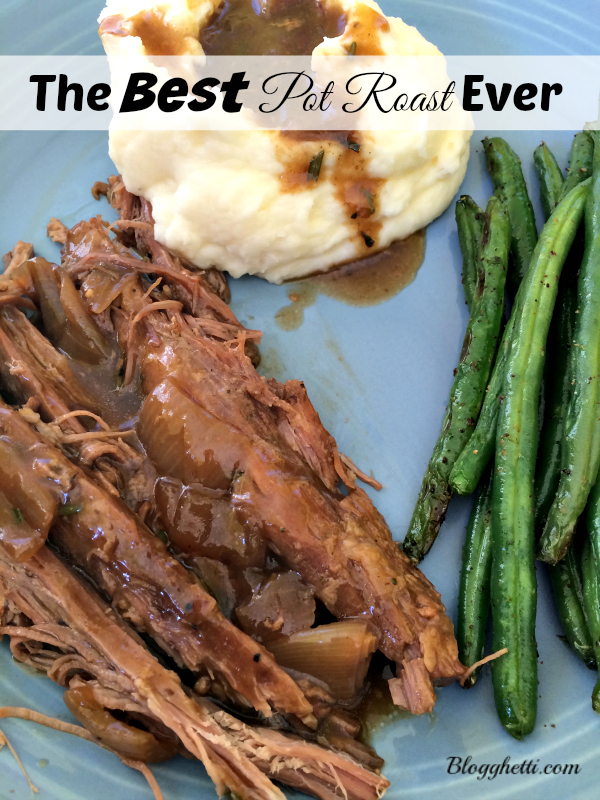 Sometimes you just have to go with your gut instincts and do what you have to do. That's exactly what I did with my very LAST final exam of this Spring Semester. I studied an entire week for this exam in my Abnormal Psychology class – it was a comprehensive final. So much information to remember – symptoms, etiology, heredity, and epidemiology of SO many psychological disorders. I was ready. I hoped. I got to class and the professor announces (mind you, it's an 8:00 a.m. exam) "if you're happy with your grade right now, you may opt out of the final". Well I was indeed happy with my grade but I still wrestled with the decision. I studied so hard and I allowed the what if's seep in and I opted out. Later that day, the professor posted final grades and with the extra credit I accumulated from writing 3 research papers, I brought my grade up to an A – so thankful! This was my hardest class this semester but it was an extremely fun one, which made learning a bit easier.
With the semester behind me I decided to slap this pot roast in the crockpot and treat myself to an afternoon of TV binge watching of shows I had recorded. Caught up The Good Wife! This pot roast is another "go with your gut instinct" moment. I threw items in the crockpot and hoped for the best! The fresh rosemary and the steak seasoning added so much flavor to the roast and gravy.
Here's my tip on choosing the roast for this one: while any roast is great with this recipe, using one that has some marbling throughout it – yes marbling means fat BUT this marbling does wonders for the for the roast. The fat breaks down during the slow cooking process and makes the roast more tender and adds flavor. I do trim the fat off the bottom of the roast. I chose not include potatoes and carrots in it this time but you can definitely add those vegetables without adding additional gravy.
The result is amazing – so much so that I have deemed this The Best Pot Roast Ever. Simple and Easy to prepare. The most tender and flavorful pot roast I have made or had in a long time.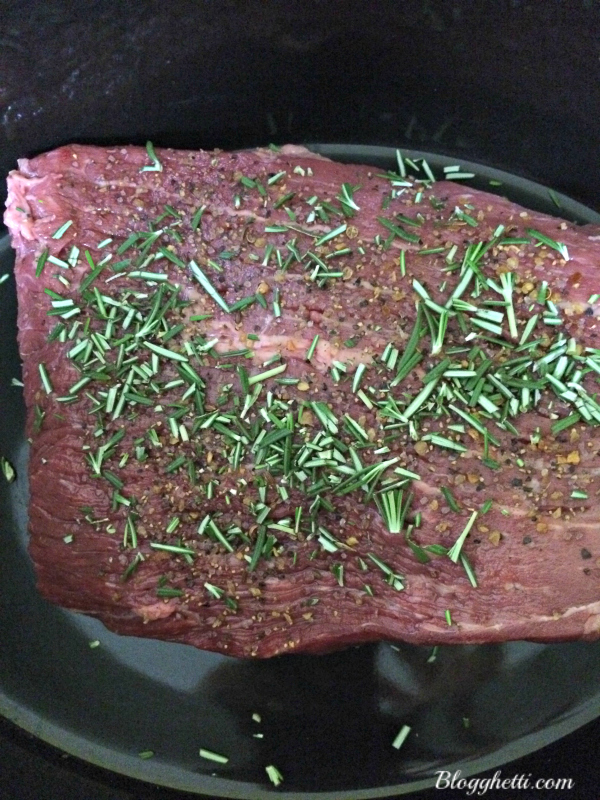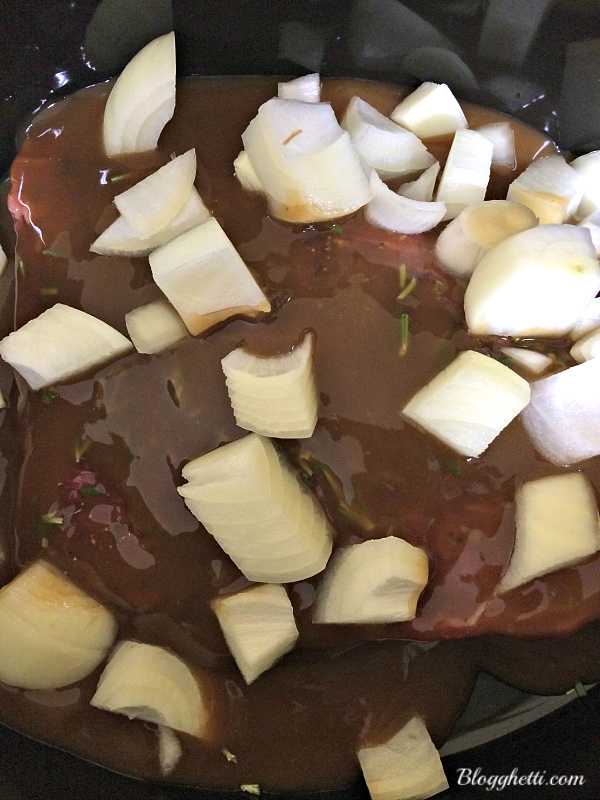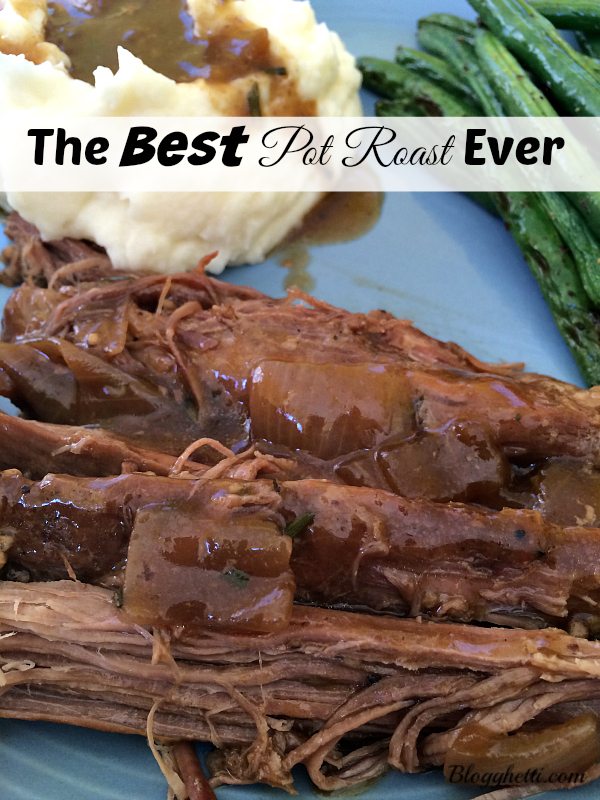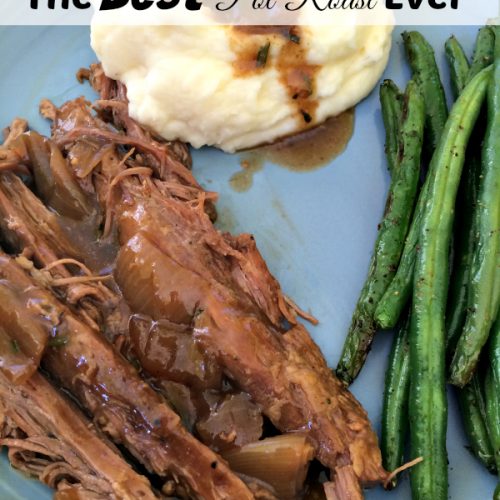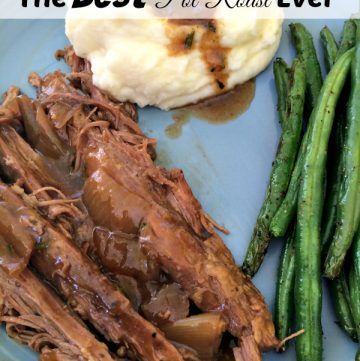 Ingredients
1 - 2

tbsp

Montreal Steak Seasoning

1

beef chuck roast

anywhere from 2 - 4 lbs, trimmed of visible fat

2

tbsp

chopped fresh rosemary

1

medium yellow onion

chopped

1

jar Beef Gravy

12 oz
Instructions
Spray crockpot with non-stick spray.

Sprinkle Montreal Steak Seasoning over both sides of roast, rubbing it into the meat with your fingers.

Place roast in bottom of slow cooker.

Sprinkle rosemary over roast.

Pour the jar of beef gravy over roast.

Top with chopped onion.

Cover and cook on low 7-8 hours or on high for 3-4 hours.
Enjoy!