This post may contain Amazon or other affiliate links. As an Amazon Associate I earn from qualifying purchases. Click
here
to read our privacy policy.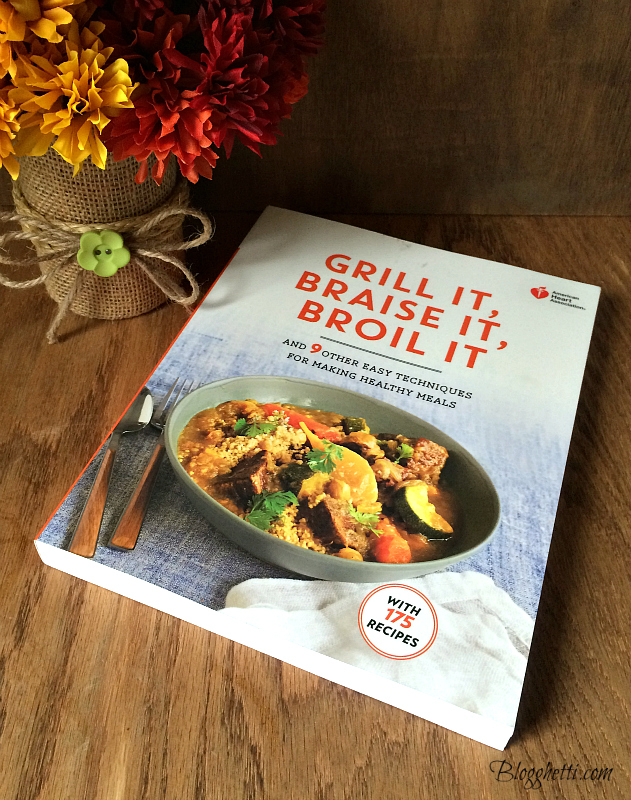 I received this book from the Blogging for Books in exchange for this review. The opinions on the book are 100% my own.
I have a love-hate relationship with the Cookbook from The American Heart Association, Grill It, Braise It, Broil It. The love part is the 175 recipes in this book are all healthy, easy to prepare and the cooking techniques for each one are explained in detail. The authors of the book explain over 10 cooking techniques including slow cooking, braising, stewing, poaching, and microwaving. I learned some new methods to cook old favorites. The recipes are in an organized fashion with step by step instructions; however (here's the hate part), only a few of the recipes have a photograph of the finished product. I really would have loved to see more photographs – I am a visual person.
That really is my only drawback from this book and I can live with that because the few recipes that I have tried from the book were delicious and very easy to prepare. The recipes titles are intriguing and had me wanting to make nearly everything in the book. Beer-Scented Chicken with Veggies, Salmon with Creamy Chipotle-Orange Sauce, or how about Honeyed Strawberries with Almonds. I guarantee there are many recipes in this book for everyone's food tastes.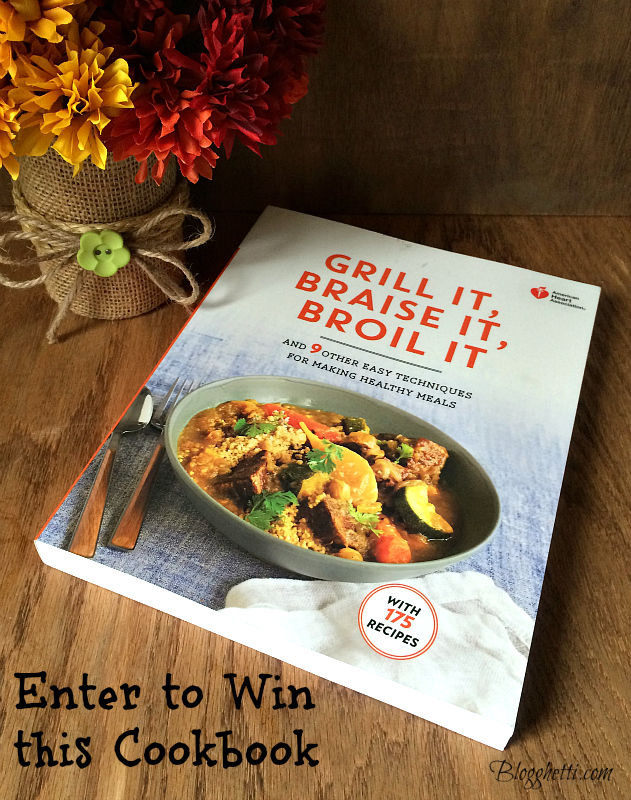 Enjoy