This post may contain Amazon or other affiliate links. As an Amazon Associate I earn from qualifying purchases. Click
here
to read our privacy policy.
Need to convert your recipe measurements? Print this handy Kitchen Measurement Cheat Sheet out and hang on the inside of your cabinet for easy reference. It has most of the common measurement equivalents used in recipes.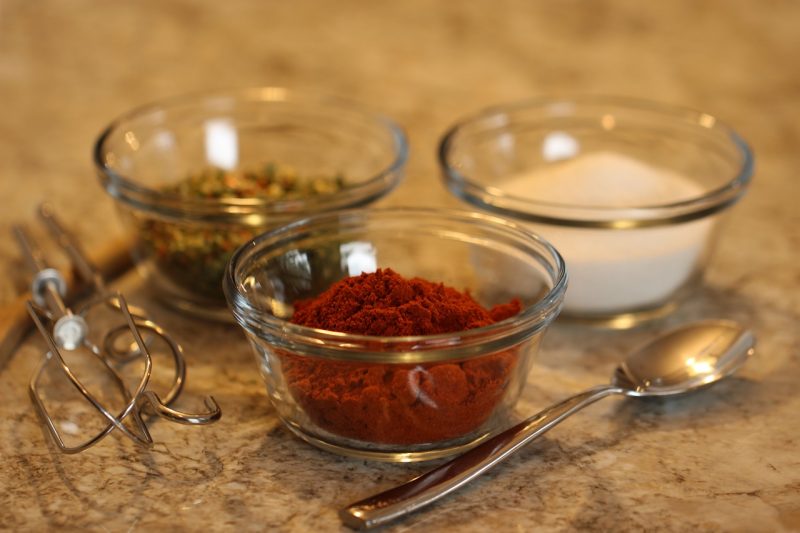 Quite often I find myself asking myself "how many pints in a quart?" or "how many teaspoons in a tablespoon?" Then it's either dig out my Better Home and Gardens cookbook or grab the phone and search the internet for it. I finally got smart and created a simple cheat sheet to hang on the inside of my cabinet right above my measuring cups and spoons. No more guessing or looking it up!
Here is the Common Measurements Cheat Sheet I created. It isn't anything fancy, but it's useful and that's what I like. You can save the PDF file to your computer and then print it out and hang where it will be most useful to you in the kitchen. Click on the image to open the PDF. Remember it's for personal use only.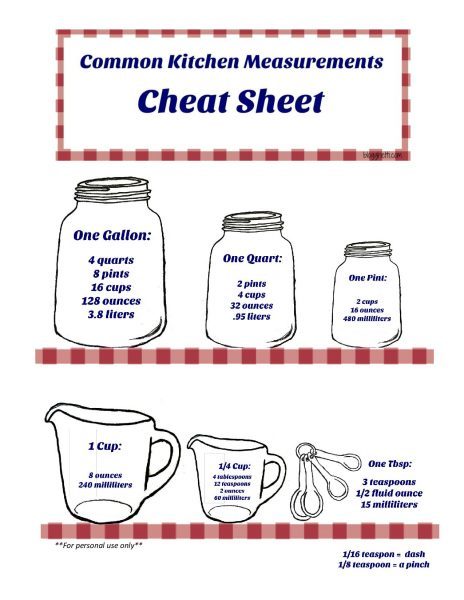 Enjoy!