This post may contain Amazon or other affiliate links. As an Amazon Associate I earn from qualifying purchases. Click
here
to read our privacy policy.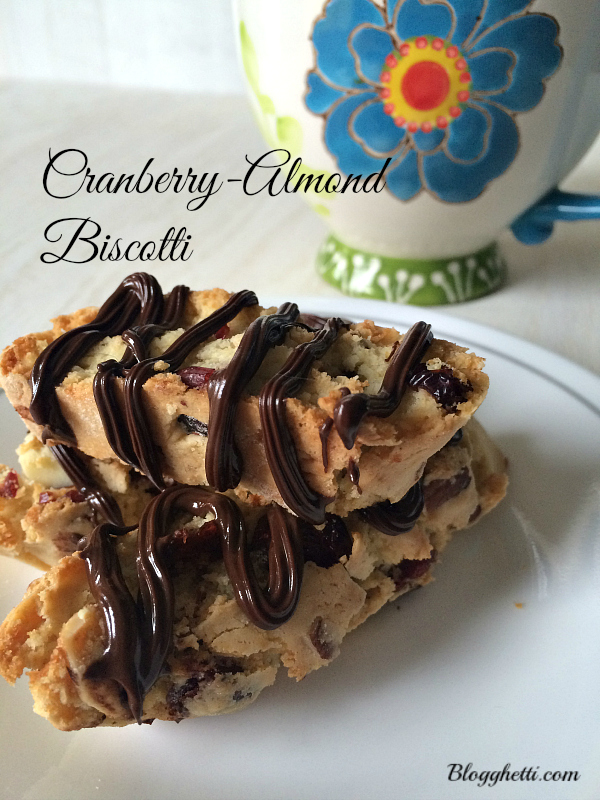 My love for biscotti grows every time I find a new recipe but when I make it from a recipe that I have had forever, I am in heaven. I think the best part (for me) of making these delicious crisp, dunking cookies is that I am the ONLY one in my house that likes (adores) them! You know what that means: I get to eat them all and they last a long time because there is no one that will eat that last one that I have been waiting for all day long. It's all MINE. Totally not like that with any other baked goods that I make so I get really excited for this moment.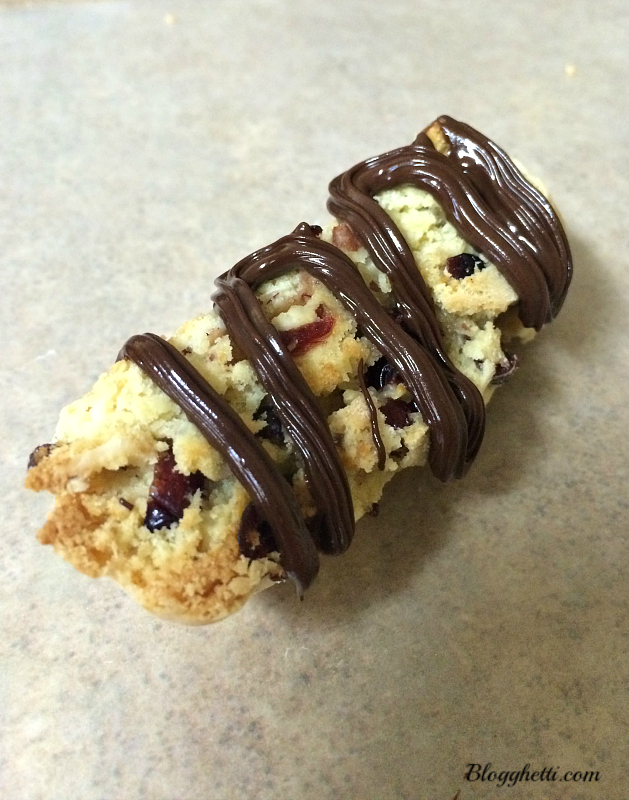 This Cranberry-Almond Biscotti is drizzled with melted dark chocolate and is divine on its own but just as yummy when dunked into coffee.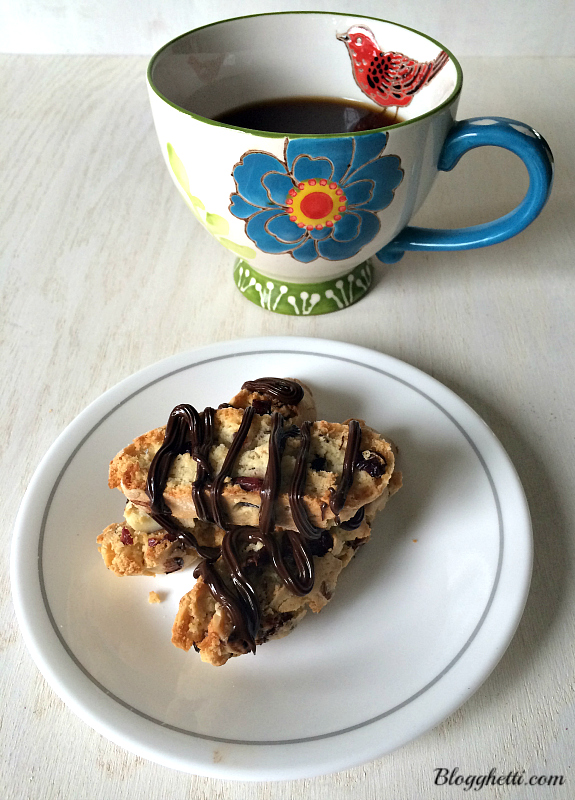 Would it be a stretch to say this biscotti is healthy? I mean cranberries, almonds, AND dark chocolate are ALL so good for you! Yes, I'm declaring this biscotti a health food. Don't judge me.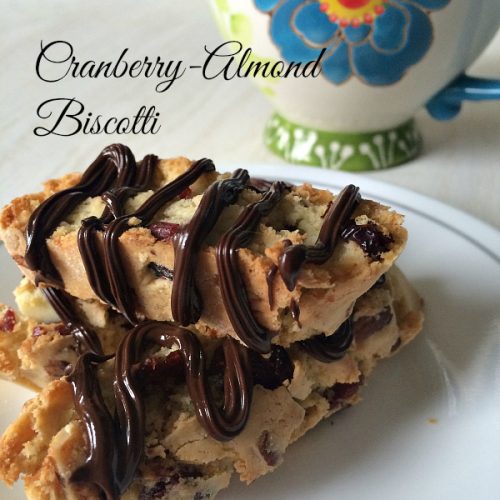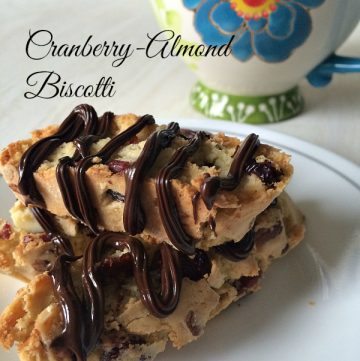 Ingredients
3

tablespoons

unsalted butter

melted and cooled

1 3/4

cups

all-purpose flour

1 1/2

teaspoons

baking powder

1/4

teaspoon

salt

2

large eggs

3/4

cup

sugar

1/4

teaspoon

almond extract

1

cup

dried cranberries

1/2

cup

sliced almonds

1/4

cup

dark chocolate chips

melted
Instructions
Preheat the oven to 350°. Line a baking sheet with parchment paper.

In a bowl, whisk the flour with the baking powder and salt.

In a medium bowl, beat the eggs with the sugar at medium speed until creamy, about 3 minutes. Beat in the almond extract.

With the mixer on, slowly add the melted butter and combine.

Slowly add the flour mixture to the egg mixture and stir until combined.

Fold in, by hand, the dried cranberries and almonds.

Lightly flour your hands, shape the dough into 2 slightly flattened 10-inch logs on the prepared baking sheet.

Bake for 30 minutes, or until golden. Let the logs cool slightly, about 10 minutes.

Using a sharp serrated knife, slice the logs 1/2 inch thick on the diagonal.

Arrange the slices on the baking sheet cut sides up and bake for about 10 minutes, or until the biscotti are lightly browned and crisp.

Let cool completely before serving.

Drizzle cooled biscotti with the melted chocolate.

Store in an air-tight container.
Enjoy!