This post may contain Amazon or other affiliate links. As an Amazon Associate I earn from qualifying purchases. Click
here
to read our privacy policy.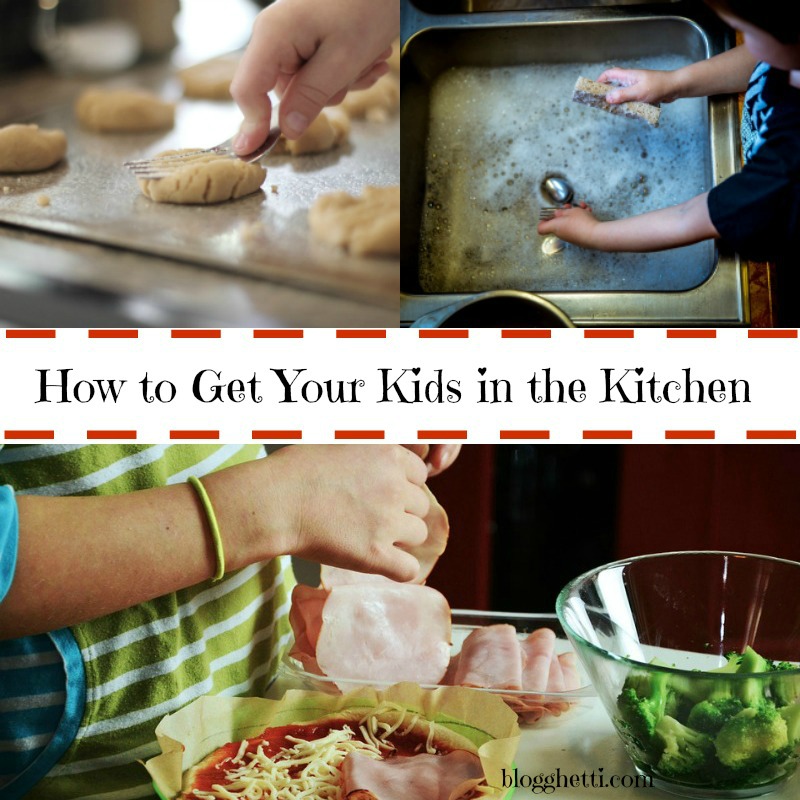 Guest Post by Jennifer Landis
Spending time with your kids in the kitchen is not just a great bonding experience; it also teaches them skills that they will use for their whole lives! Not only does cooking with you helps improve their relationship with food, it encourages them to make healthy choices. Getting them in the kitchen can present some unique challenges – like keeping them safe and getting them to actually want to learn in the process – but these tips will help ease you into cooking together and before you know it, you will have a fabulous kitchen assistant.
Go Shopping Together
Grocery stores and kids – the two things that can create fear in every parent. If your kids aren't asking for everything in sight, they are over this shopping business and just want to go home and have fun. You go into the store feeling optimistic, but all hope goes out the window with the meltdown in aisle three.
Instead of hoping that your kids will just be bystanders as you calmly shop and check things off of your list, get them involved. Give them small jobs and talk about the food that you are buying. If your children are a bit older, try reading labels together and sharing tidbits of fun food information – like how 90% of Americans eat too much sodium or how chocolate was once used as currency – the quiz post shopping trip is optional!
Choose Easy Recipes
When you first get your kids in the kitchen with you, it's important to choose easy recipes that hard to mess up. Smoothies, pastas, and pizzas are a good choice over recipes that call for precision such as baking a cake.
They can choose their own toppings for pizza, and you can make it with premade dough, homemade dough, or even pita bread if you're feeling adventurous. Mixing up flavors from old favorites is a fun way to get kids excited about food – so throw together a One Skillet Chicken Fajita Pasta for minimal cleanup and a delicious dinner.
If you want to try your hand at baking with your kids, choose recipes that just require stirring together like these Maple Oat Pecan Scones. Drizzling glaze and sprinkling nuts is fun for all ages.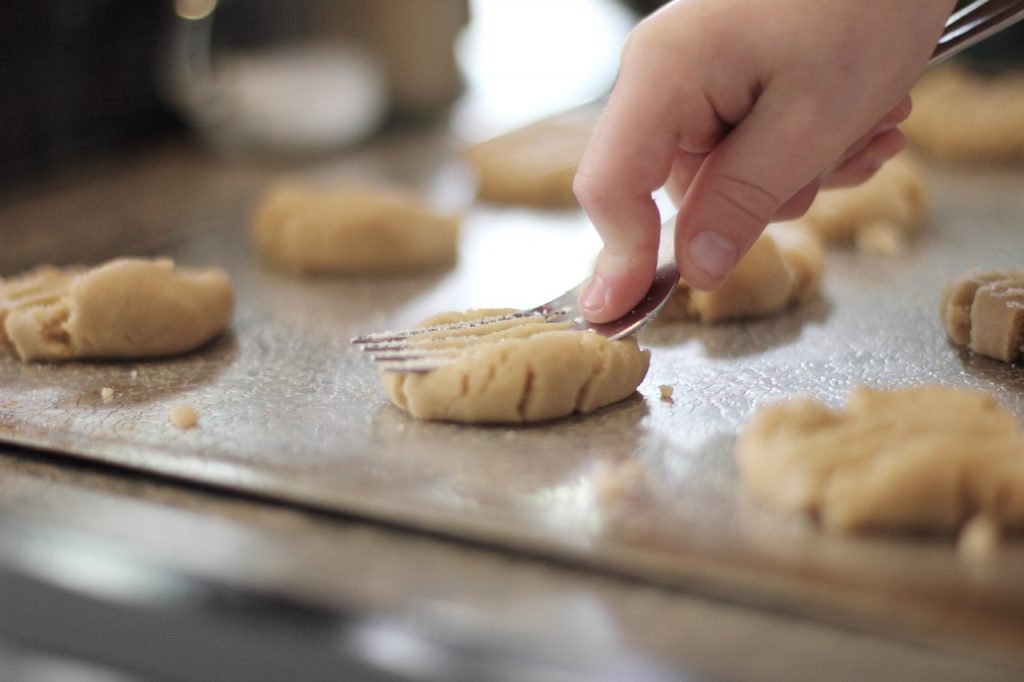 Assign Tasks Appropriate for Their Age
Kids get frustrated easily when they are doing something that's too difficult for them. My two year old, for example, isn't the best at stirring without spilling quite yet – but she is a great helped when I need to sprinkle spices into a bowl! By assigning appropriate tasks your children are more likely to have fun and stay safe.
No matter how old your kids are when you start, make sure you go over the rules of the kitchen to keep them safe. Knives are sharp and the oven and stove are hot. Teach them the difference in how a sharp knife and a butter knife look and how to feel heat from the stove or oven from a distance so they learn how to be careful.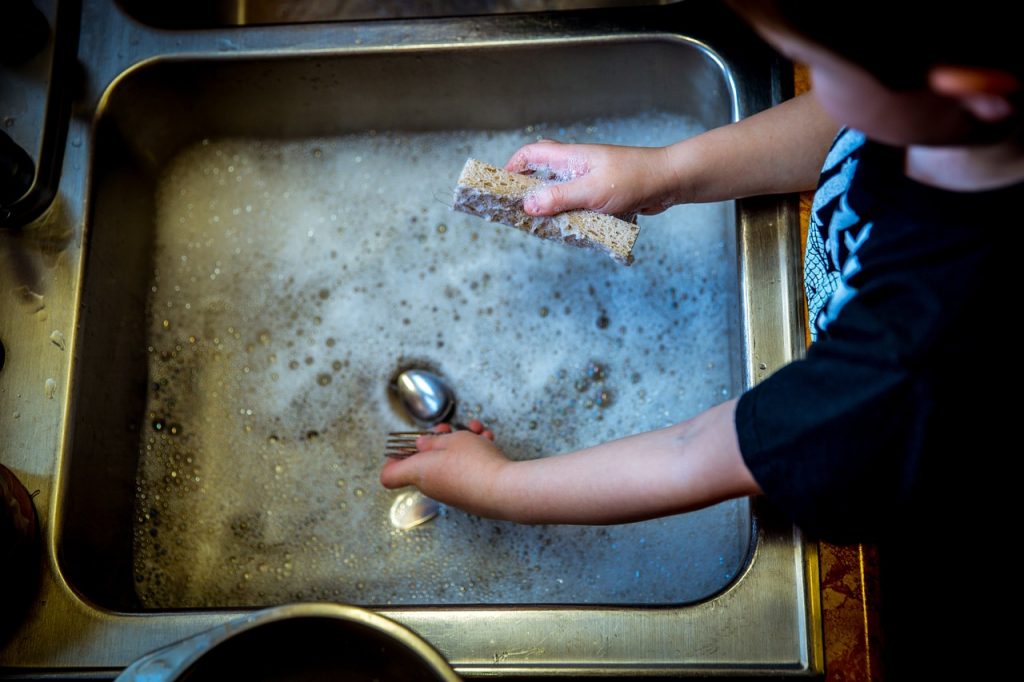 Make it Fun
Cooking is usually a fun task for kids without having to do anything extra. But you can make it extra special by getting them their own apron and even a set of cooking utensils (based on their age) in their favorite color.
Choose fun recipes or even "plain" recipes with a fun twist such as salad in a jar. Kids can build their own with ingredients you set out and enjoy it at lunch or dinner. The good thing about this recipe is you can make these jars ahead of time since their airtight and the food will keep for a few days, making meal prep for the week so much easier.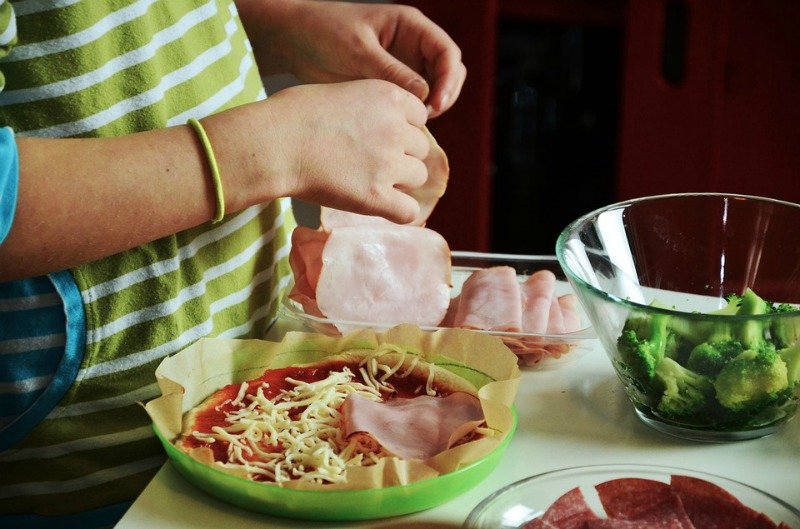 Always Enjoy Your Meals Together
There are many benefits of eating meals together as a family, and sitting down after cooking together is the perfect way to end the experience. Encourage your children to only take how much food they are going to eat at one time, and stress the importance of not wasting their food. No matter what the conversation is, eating together as a family should be your final step of any recipe. If you just prepared a snack together, the whole family doesn't have to get involved, but you should share the snack with your child while thanking them for their help.
Cooking with kids is a rewarding experience for everyone involved and could even help them learn new foods and eat healthier. It's worth the time and effort you will invest in your children as it creates lasting memories and healthy habits for everyone.
Jennifer Landis is a foodie, mama, and healthy living blogger. She loves yoga, tea, and running really far (but not really fast). Follow her on Twitter @JenniferELandis and check out her blog, Mindfulness Mama.
Enjoy!