This post may contain Amazon or other affiliate links. As an Amazon Associate I earn from qualifying purchases. Click
here
to read our privacy policy.
Any self-proclaimed foodie needs certain things in their kitchen. The right gadgets mean you can make the dishes that you want to make more quickly and more easily. So it really is a no-brainer to have a well-stocked kitchen in order to make the dishes of your dreams. Here are some essentials that any food lover or budding chef needs to have in the house.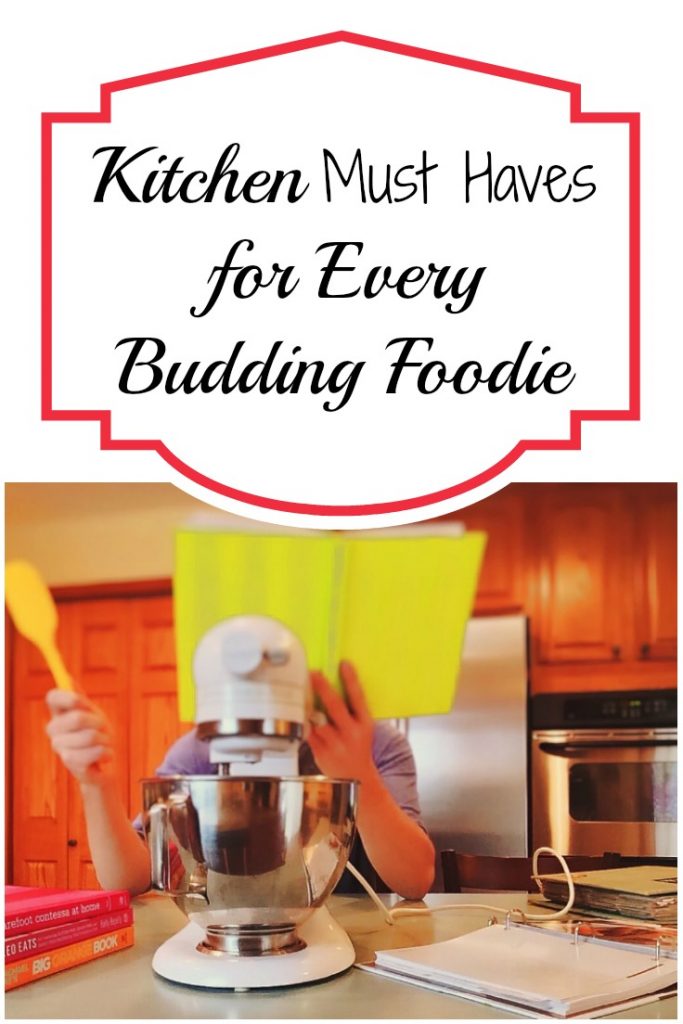 Blenders and Mixers
We can all have the basic requirements, like a stick blender or a food mixer. I use my stick blender the most when I am pureeing homemade marinara sauces or soups. It saves me time from having to pull out the blender to do the same job. Not to mention, less components to wash. I would be lost without my stand mixer as I rely on it for most of the mixing chores when baking or cooking. It can do everything from mixing up simple cookie batters, to kneading bread dough, and even make homemade pasta or grind fresh meats for making hamburger patties or ground sausage.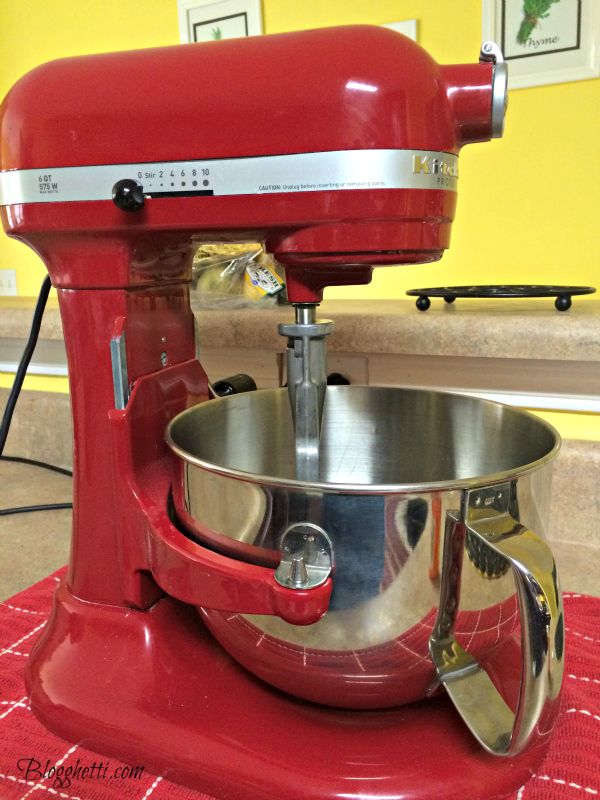 Strong Blender
You can have blenders, and then you can have blenders; they are not all created equal. If you are looking to improve the food you cook at home, then it could be time to get a stronger blender. The ones that are the top of the market may be a little pricey, but they are worth the price that you pay as they can do so much more than a cheaper one can. Of course, they will be able to blend up things like fruit juice and vegetables to make a smoothie. They can crush ice, and you can whip cream or make a batter with them. But if you have a strong blender, then you can also make things like nut butter and nut milk. So if you are a true foodie and want to taste things as they should be, then almond butter shouldn't be full of sugar. You can make it just as it is; from only almonds. Cheaper blenders don't have the capacity to cut through and make this kind of thing, though. Nuts and water need to be ground very finely to make nut milk, and again, this isn't really possible with a regular blender.
Another benefit of having a strong blender in your kitchen arsenal is that you can make soup from scratch. You can throw in some raw veggies, and they will get blended and mixed up and make a soup within minutes. The action of doing this also generates heat. So you actually can get a quick soup that is warm and ready to eat. So is really is the perfect choice for someone that is conscious of what they eat and doesn't like to eat soup from a can.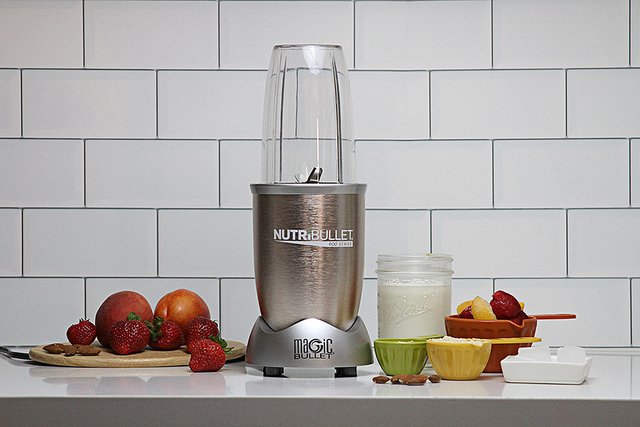 Pestle and Mortar
Having your own pestle and mortar means being able to create a blend of spices or rubs just as you want them. Instead of buying herbs and spices already ground up, you can grind them up yourself. You can make your own concoction of rubs for meat or fish, as well as spice blends for curries or soups. Getting spices or herbs in their original seed form can often be a little cheaper too. Then when you grind them, you are getting the best taste from them as they will have been freshly ground. We all know that restaurants grind peppercorns in front of you on your dishes. The reason being that it tastes so much better. The same goes for foodies wanting to get the best flavor and taste from their spices.
Smoker
If you are keen to take your cooking to the next level, then it could be worth taking your food prep up a notch. Getting a smoker installed could be a good option for you. Then you can get fresh fish, for example. Debone and scale it, and smoke it in your own smoker. No need to buy salmon or haddock that has already been smoked. You can be more conscious of where your food is coming from and can be reassured about the freshness of it all when you are doing most of the legwork yourself. If you are interested in getting one, then it could be a pretty big investment. So you've got to be pretty serious about your food and love of cooking. If that is all the case, then you might want to check out some reviews of the best ones available. Somewhere like Fire Food Chef could be a good place to look. Then you can see what kind of cost you might be looking at, as well as size. You need to have space to put it, of course.
Knife Sharpener
Unlike a blender, most knives are created equal. What makes the difference is how sharp they are. Over time, knives can become more dull and blunt, but it doesn't mean that they need to be thrown away. It just means that they need to be sharpened. So a knife sharpener should be a kitchen drawer essential for any budding foodie. Then you can chop herbs, meat, or vegetables with precision. It can be hard to dice an onion or carrot when you've got a pretty blunt knife. Knife sharpeners are really inexpensive too. So if you don't already have one, then I'd recommend getting one.
Mandolin Slicer
Some meats or vegetables can be hard to slice as finely as you need them. If you are making a carpaccio, for example, it all needs to be rather finely sliced. So a mandolin is the perfect little gadget to have in the house. You can find such a wide variety nowadays so that if you have little hands in the home, they can be kept safe. Even a small handheld mandolin would be a good option, and like a knife sharpener, it doesn't have to cost a lot. But it will get your food looking Michelin star ready in no time!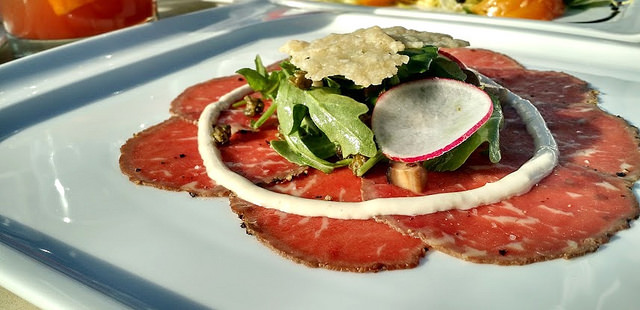 Different Sized and Style of Plates
If you are a foodie that loves to take the time to present their food in a certain way, then a variety of plates, serving bowls and boards is a must. Then you can serve different courses on different dishes. Appetizers could be on a platter, entrees on square plates and desserts in a variety of bowls. Just build up a collection as you go along. But doing so will make a difference to the look of your food, and will wow at any dinner party.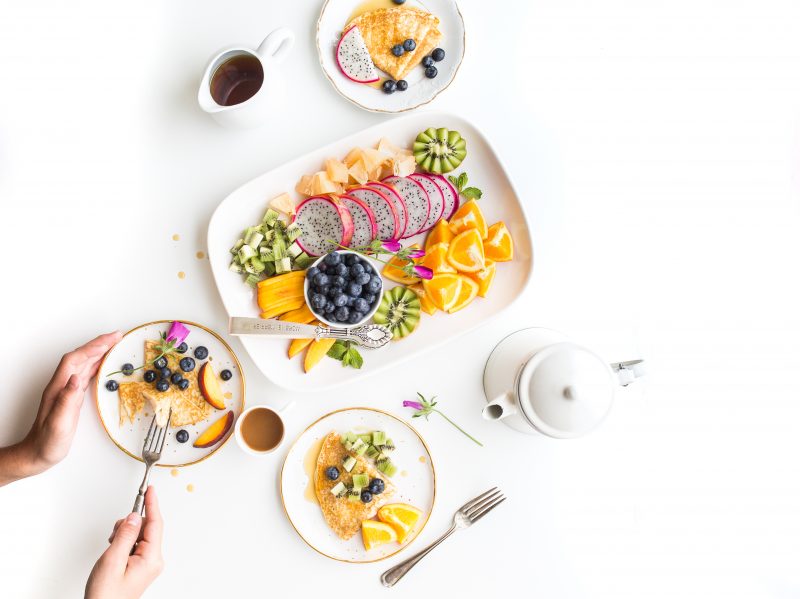 Once you have your kitchen stocked with the essential kitchen gadgets that will make your time in the kitchen more productive and less time-consuming, you may just notice cooking can be a fun experience and do it more often. Combine those benefits with the fact that less time in the kitchen slaving over the stove will give you more time with family and friends.
Enjoy!