This post may contain Amazon or other affiliate links. As an Amazon Associate I earn from qualifying purchases. Click
here
to read our privacy policy.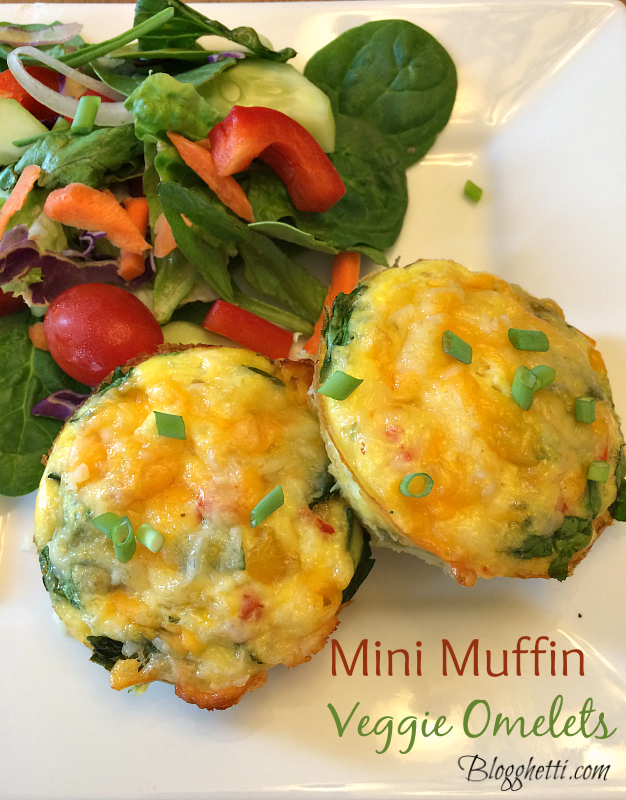 Who says breakfast needs to be in the morning? We often have breakfast for dinner and I for one love it. This is the second recipe in the Meatless Monday series and not only can it be for any meal but you can prepare them ahead of time, freeze them for later and reheat in the microwave. Another great advantage to these cute little Mini Muffin Veggie Omelets is that you can customize them to suit everyone's tastes. Don't like onion or mushrooms, no problem! When I was looking for something to make with what I had on hand because my schedule didn't allow me to get to the store that day, this came to mind. While they were doing their thing in the oven, I made a nice salad to serve along side. Perfect light dinner for Meatless Monday.
You will notice that there are no measurements in this recipe as far as the vegetables and cheese. That's because I didn't measure while I made them. I usually have diced peppers and onions already in the freezer ready to go for recipes so measuring wasn't required at the time. I did manage to take pictures as I went so you can probably estimate how much of each ingredient you may need.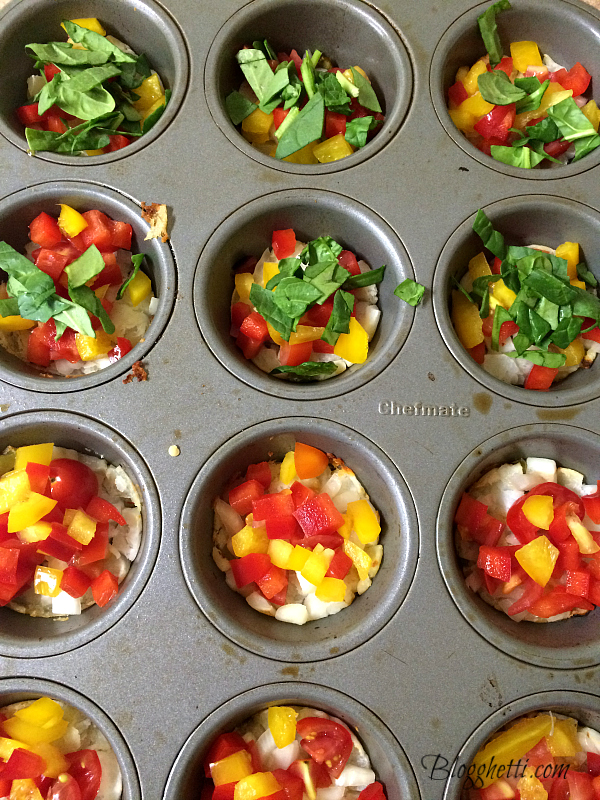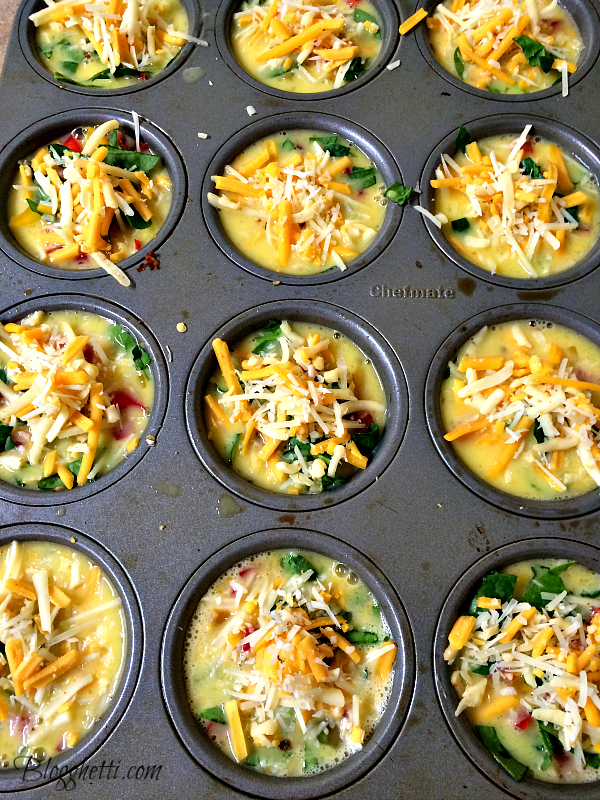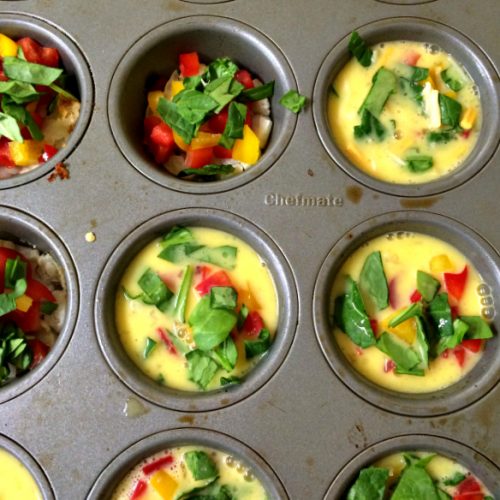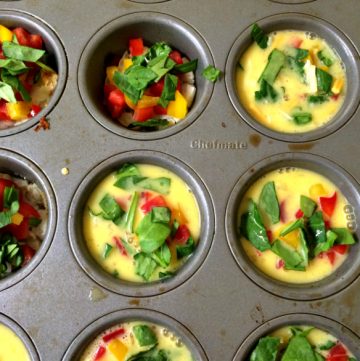 Ingredients
Frozen hashbrown potatoes

Assorted diced vegetables like bell peppers

onion, fresh spinach, tomatoes. Also good are squash and zucchini which I didn't use this time.

8

eggs

1/4

cup

milk

Shredded cheese

I used a mixture of cheddar and Parmesan
Instructions
Preheat oven to 400 degrees. Spray a muffin tin well with non-stick spray.

While the oven is preheating, prepare your vegetables and whisk the eggs with the 1/4 cup of milk.

Place enough of the hashbrown potatoes in the bottom of each muffin tin to cover the bottom. Bake for 10 minutes. Remove from oven and using the bottom of a glass press the hashbrowns down flattening them.

Place back into oven and bake for another 10 minutes, they will start to crisp up. Watch them so they don't burn though.

Remove from oven, reduce oven temperature to 350 degrees.

Top each muffin tin with your choice of vegetables. Pour the egg mixture in each muffin tin, filling them to nearly the top.

Sprinkle cheese on top of each muffin tin.

Bake at 350 degrees for 20 minutes or until the egg is cooked through. Remove from oven. To remove each mini omelet, run a butterknife along the sides of each. Then use an offset spatula or fork to lift each out. I found the offset spatula works great if some of the hashbrowns stick a bit.

Serve warm. If you are freezing any leftovers, cool completely and store in a resealable bag in the freezer.
Enjoy!