This post may contain Amazon or other affiliate links. As an Amazon Associate I earn from qualifying purchases. Click
here
to read our privacy policy.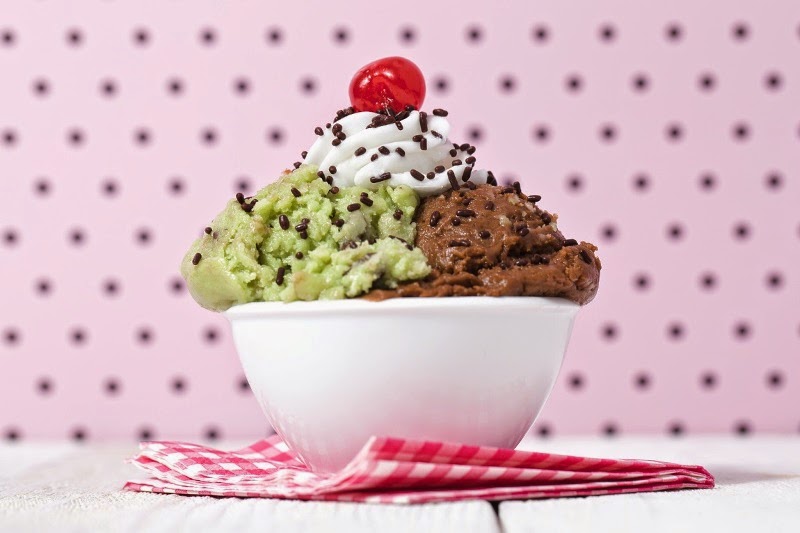 Ice Cream has its own holiday and if you need an excuse to have your favorite flavor of ice cream, this is the day for that! If you aren't aware of this
official day, let me give you a quick history lesson. In 1984, President Reagan recognized America's love of ice cream and the impact ice cream has on the dairy industry, jobs and the economy. He did as Presidents can do and made an official Proclamation (number 5219, to be exact) declaring July to be the month of ice cream. I think he just wanted an entire month to eat ice cream and there's nothing wrong with that at all, in my opinion.


I have fond memories of eating ice cream at Antietam Dairy back in my hometown. They made several of their ice cream flavors fresh right there. It was and is the best ice cream I have ever had. My favorite is Mint Chocolate Chip but they had a killer Bubble Gum ice cream too.
What's your favorite flavor?
I love that Katie from Hefty.com is back with a guest post on this very topic – ice cream! She's got several ice cream flavor suggestions with yummy toppings for us to try. I'm not even sure which one I can want to try first since they all sound so good. Good thing we've got the whole day to try these out!
Did you know that the whole month of July is National Ice Cream Month? The third Sunday of July is always National Ice Cream Day. After all, how could it be on any other day? (You know, sundae, Sunday.) Ok, corny jokes aside; National Ice Cream Day only comes around once a year, and it's on July 20 this year! I'm guessing not everyone has been celebrating it every year, so we have lost time to make up for. Time to get eating!
Ice cream is one of those desserts that's good by itself or dressed up with every topping imaginable. I figured out some combinations of ice cream with fun toppings that you can try out on National Ice Cream Day (or any other day for that matter). If you're thinking about making some ice cream yourself, why not learn
how to make your own ice cream in a bag
? You don't need an ice cream maker, just some
food storage bags
!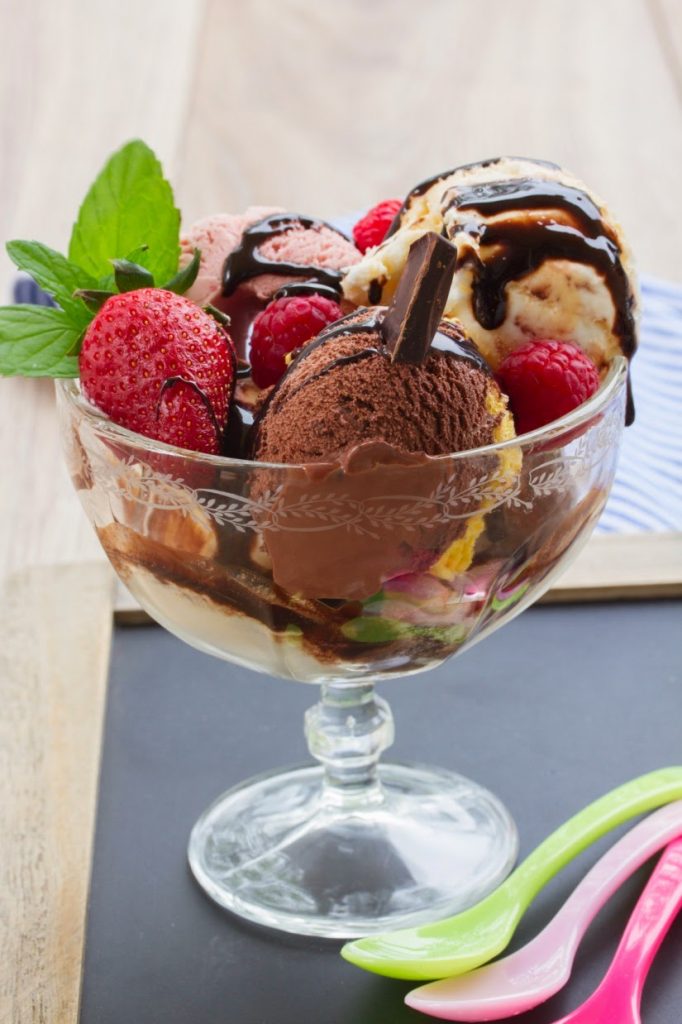 Without further ado, here are the ice cream flavor suggestions with assorted toppings:
Chocolate Chip Pecan Pie—Take several scoops of salted caramel ice cream and top it with chocolate chips, pretzel pieces, and plenty of pecans.

Birthday Cake—Start with a base of cake batter ice cream and then put some rainbow sprinkles and buttercream frosting or whipped cream on top.

Monster Cookie—Peanut butter ice cream with peanut butter sauce, colorful chocolate candies, chocolate chips, and raisins will make this ice cream combination taste like the cookie you grew up eating.

Apple Pie a la Mode—Vanilla bean ice cream would be nicely complemented by sliced baked apples and a dash of cinnamon.

Coconut Candy—Toss some shredded coconut and sliced almonds on chocolate chip ice cream and you have a combination that will taste like a coconut candy bar.

Iced Mocha—Coffee ice cream with hot fudge or chocolate syrup and some whipped cream will make you feel like you're at your favorite coffee shop.

Strawberries and Cream—Vanilla bean ice cream topped with fresh strawberries and whipped cream will make for a creamy, dreamy dessert.

Flourless Chocolate Cake—To create this dessert, use dark chocolate ice cream as a base and pour on homemade chocolate ganache. A light drizzle of raspberry sauce will help to cut the decadence by bringing in the bright tang of raspberry into the mix.

Lemon Bar—Lemon ice cream with crumbled graham crackers and sugar cookies will strike the perfect balance between tart and sweet.

Turtle—One scoop of caramel ice cream and one scoop of chocolate ice cream topped with caramel sauce, hardened chocolate shell, and pecans will taste like your favorite treat!
Happy National Ice Cream Day! Have fun trying out different sundae combinations!
Author Bio: This is a guest post by Katie F. on behalf of Hefty®. Visit www.hefty.com to find products like
trash bags
and more that can help you out with your busy life.