This post may contain Amazon or other affiliate links. As an Amazon Associate I earn from qualifying purchases. Click
here
to read our privacy policy.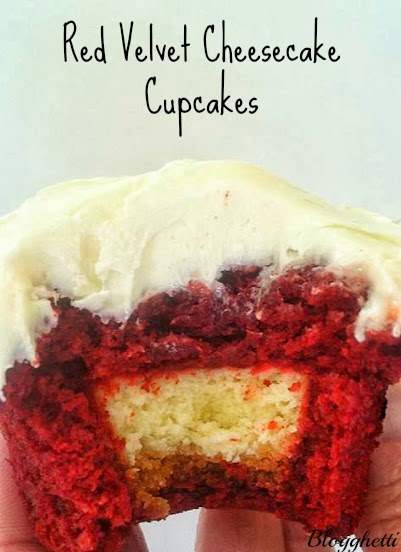 What a week it's been for us! For me, it was filled with catching up on classes and enjoying the time with my youngest daughter who was home for her Spring Break. The rest of the family went on with their normally scheduled activities and work. I love when my daughter comes home for a weekend or her breaks as it gives us a chance to catch up more than our daily text messaging back and forth and phone calls. This week was a bit more special than others as it was her Birthday Week – she turned 21! The question everyone kept asking me, including both of my girls, was "do you feel old now that both your daughters are over 21? " As much as they really wanted me to admit it, NO! I do not feel old! I just feel honored to be their mother.
Even the cat is in on the action!
How does your family celebrate birthdays? Are there any traditions or rituals that take place? In our home, the birthday person
gets to pick what they want for two meals and then the third can be eaten out at the restaurant of their choice or cooked at home. When the girls were younger and in K-12 grades we would pull them out of school for lunch and take them where they choose. They loved it as their friends were a bit jealous over this. Breakfast of their choice was saved for the weekend close to their birthdays and ranged from chocolate chip pancakes or waffles to breakfast burritos Everyone has their favorite dinner menu, even me. One daughter always picked Kielbasa, broccoli, and baked potatoes while the other chose tacos. My husband still asks for Sloppy Joes and tator tots while I always choose to go out! I'm no fool….I'd have to cook my favorite meal!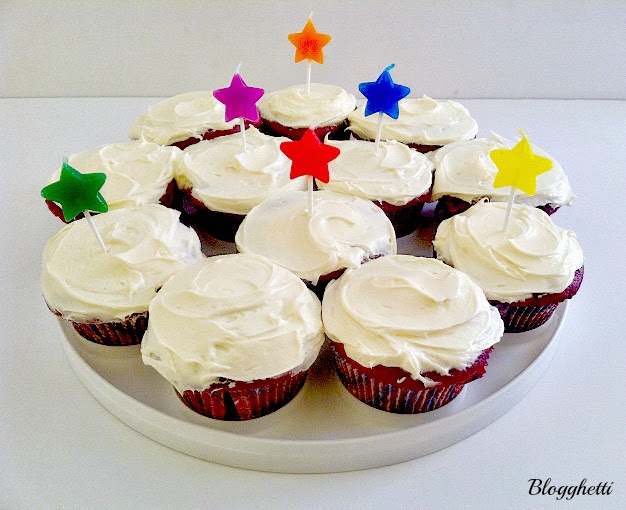 Of course no birthday is complete without the CAKE! Younger days for the girls usually meant a store-bought cake with their favorite theme at the time on it. Sometimes they would ask for my yummy Cookie Cake which is the easiest thing to make EVER! Cupcakes were made often as well, like Strawberry Daiquiri Cupcakes and occasionally Birthday Cookies were chosen in place of cake.
So, the Birthday Girl couldn't decide whether she wanted Red Velvet cake or cheesecake so she asked me to make them both. I thought she must have lost her mind since I was up to my neck in assignments for classes and didn't even think I had time to make anything but not to disappoint her I had a plan. Red Velvet Cheesecake Cupcakes! Yes! We have a winner, she was down for that! Now, as I mentioned, I was short on time so instead of making my Red Velvet cupcakes from scratch like I would normally, I went for the boxed mix but the cheesecake middles were from scratch and turned out pretty darn great. I made mini cheesecakes with graham cracker crusts that I froze till firm and then baked them up in the middle of the cupcakes. The filling will only make 12 mini cheesecakes and as you already guessed, the cupcake batter makes 20-22 cupcakes so you can either double the filling recipe or do as I do – make the rest of the cupcakes with no filling for those that may not like cheesecake. Frost them with cream cheese frosting (using canned is ok if you are short on time.)
What a great surprise to bite into a cupcake to find CHEESECAKE! This recipe is easy despite that sometimes cheesecake can be tricky to make. I am not a huge fan of it but a few others in the family are so I do my best and this time was a success. Oh, and totally apologizing for not having pictures of the cupcake process and the frosting – I simply forgot to take them.
Ingredients:
For the cake:
1 box, Duncan Hines Red Velvet cake mix (or Red Velvet cupcakes batter)
For the graham cracker crust:
3 sheets of graham crackers, crushed into crumbs (total to equal 1/2 cup)
1 1/2 tbsp butter, melted
2 tbsp sugar
For the cheesecake filling:
6 oz cream cheese, softened
1/4 cup sugar
1/4 cup plain sour cream
1/4 tsp vanilla
1 egg
For the cream cheese frosting:
1 package (8 oz) cream cheese, softened
1/4 cup butter or margarine, softened
2 to 3 teaspoons milk
1 teaspoon vanilla
4 cups powdered sugarInstructions:
Preheat oven to 350 degrees. Spray a mini muffin pan with nonstick spray and set aside.
To prepare the cheesecakes:
In a small bowl, combine the graham cracker crumbs, 2 tbsp. sugar, and melted butter and mix well. Divide evenly and press firmly into the mini muffin cups. Set aside.
In a medium bowl, mix 1/4 cup sugar and the cream cheese together. Add the sour cream, egg, and vanilla – mix well. Divide the batter evenly among the mini muffin cups. They will be filled to the top of each cup.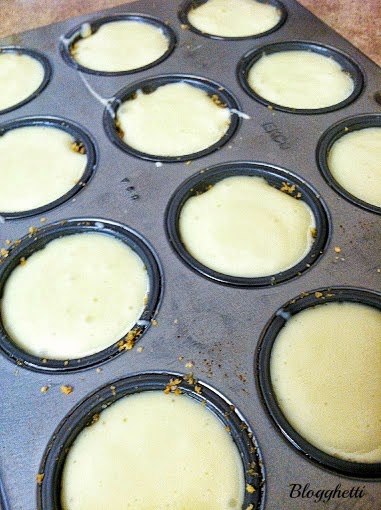 Bake for 20 minutes. Cool completely in pan. When cool, place pan in freezer for at least one hour.
This will firm (freeze) the cheesecakes so that when you remove them from the pan they will not crumble and they will not melt inside the cupcake while baking.
Once they are frozen, gently run a knife around the
edges of the cakes and they will pop out of the pan with no problems.
To prepare the cupcake batter:
When the hour or so is nearly up, prepare the red velvet cake mix according to directions on the box. Place cupcake liners in regular sized muffin pan, spray lightly with nonstick spray.
Pour batter into cupcake liners, slightly less than halfway. Place a mini cheesecake in each cup, very lightly pressing it in. Cover each with batter.
Bake for 20-25 minutes or until toothpick inserted in comes out clean. Cool completely before frosting. If not serving immediately, refrigerate.
For the cream cheese frosting:
In a medium bowl, beat cream cheese, butter, milk and vanilla with electric mixer on low speed until smooth.
Gradually beat in powdered sugar, 1 cup at a time, on low speed until smooth and spreadable. If needed, refrigerate to the desired consistency.