This post may contain Amazon or other affiliate links. As an Amazon Associate I earn from qualifying purchases. Click
here
to read our privacy policy.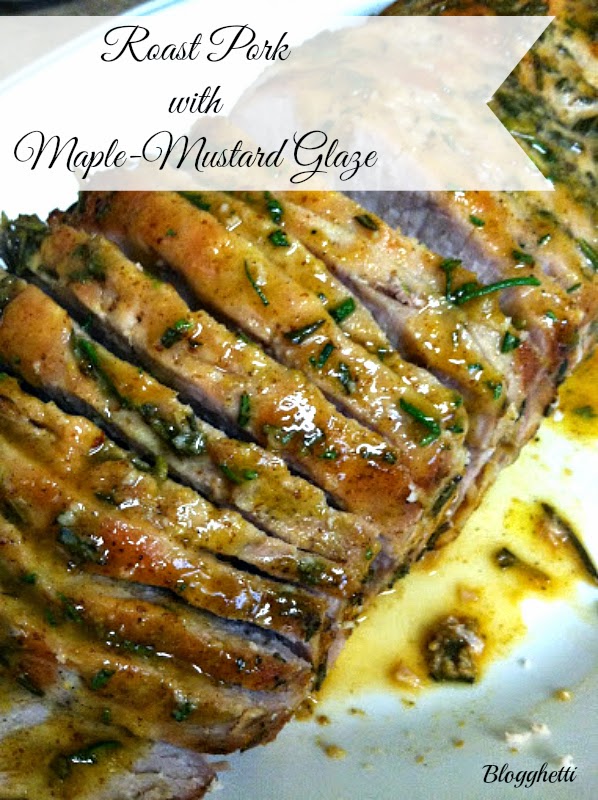 Finally getting a chance to catch up on TV shows I've had to record the past few months and I have to tell you it's been so nice to just sit and enjoy a show without thinking,
"I should be studying." I have several favorite shows and around this time of the year, my daughter enlightens me with her list of "what shows will not be returning in the fall" and this year I am rather bummed by a few of them not being renewed. However, all is good as long as NCIS and Criminal Minds are there to keep me entertained. If those two shows were the only two I could get on my TV, I'd be more than OK with that. Give me a bowl of popcorn and a comfy chair and those two shows and I will be just fine.
This pork roast is one of those meals that could be eaten once a week and never get old, if you as me. My family isn't a pork fanatic so I have to be sure not to overdue serve it because I'm sure they'd stage a revolt. I make this roast and all is well in the world and in fact, my dinner table too. It has flavors for everyone to enjoy and the glaze is great over
mashed potatoes
or drizzled on
roasted asparagus
. It's the glaze that makes the pork roast a winner with us. The maple syrup and spicy mustard concoction is addicting and flavors the pork deliciously. It's a roast you can serve for Sunday dinner, weeknight dinner, or even for company.
Ingredients:
4 lb. pork loin roast
1/2 cup spicy brown mustard
1/2 cup maple syrup
3 tsp minced garlic
2 tablespoon chopped fresh rosemary
salt and pepper
Instructions:
Preheat oven to 375 degrees. Line a 9×13 baking pan with aluminum foil and spray with nonstick cooking spray. This will make it easy for clean up as the glaze will become sticky and burn to the pan a bit.
Trim excess fat off of roast. With a knife, make several slits in the pork. Place roast in prepared pan and season with salt and pepper.
In a small bowl, mix together the spicy mustard, maple syrup, garlic, and rosemary.
Slowly pour half of the glaze on the meat. As you are pouring, use the back of a spoon to rub the mixture into the pork.
Bake for 1 1/2 – 2 hours or until meat reaches an internal temperature of 155 degrees.
Remove from oven, cover with foil and rest 10 minutes before slicing. Serve with remaining sauce.
Note: Leftovers can be sliced thin and used to make Cuban Sandwiches (recipe will post this week.)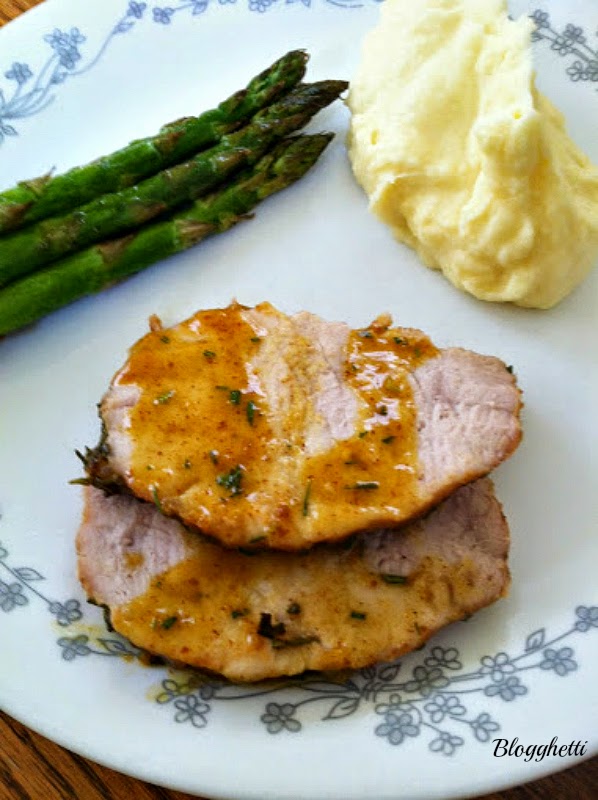 Enjoy!