This post may contain Amazon or other affiliate links. As an Amazon Associate I earn from qualifying purchases. Click
here
to read our privacy policy.
I used to be a morning person and in the last few years the sun peeping through my shades as it is coming up really has me wanting to stay in bed longer and longer. Unfortunately, I know I have to get up and get things done. Besides, my two princesses (Belle and Fiona) meow until I feed them so sleeping in isn't a thing that happens. This morning I got up with the sun and started to clean bathrooms (my least favorite next to the oven) and of course nothing happened until I had a cup of coffee. Over that one cup, I plan my attack on the bathrooms, laundry, and the dreaded list for the grocery store and of course the menu for the week. Somewhere in there is a plan for homework and studying, too.
In case you didn't know, it's summer. It's hot, humid, and rains nearly every day. Cooking is really the last thing I want to do (such talk for a food blogger) so I plan meals that I can quickly cook or grill. I love a good grilled burger and every now and then a grilled hot dog is great. Years ago when hubby and I were first married, I made burgers with the onion soup mix. I enjoyed them, him – not so much. I tried other concoctions and seasonings and explained to me that all he wanted was a burger, plain with cheese. Boring! I sneak in seasonings but don't tell him (shhh, he still doesn't know) and he thinks life is wonderful.
This past Saturday, when I suggested to mix in some salsa with the ground beef, I already knew the answer but I went there….and you guessed it – no! So I decided to make a chunky salsa and top the cheeseburgers with it and he enjoyed them as did I! The leftover salsa from the burgers I threw in the food processor for a few seconds and we used it over chips and for nachos that evening for a snack while watching Big Brother (don't judge).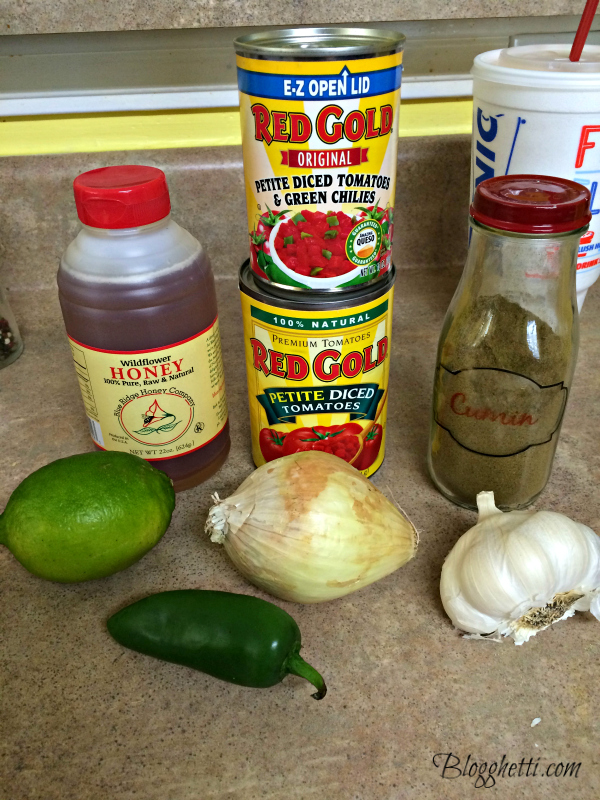 Yes, that is indeed a Sonic cup in the background.
Love Happy Hour drink prices!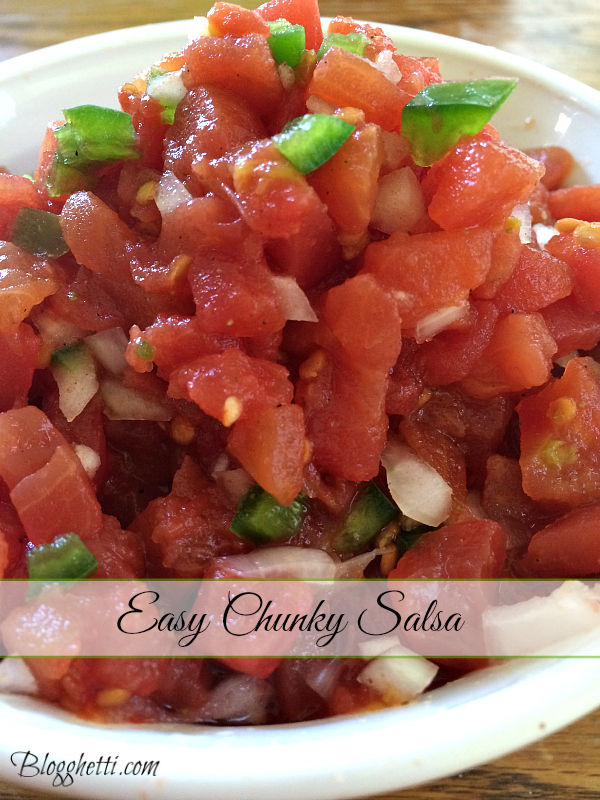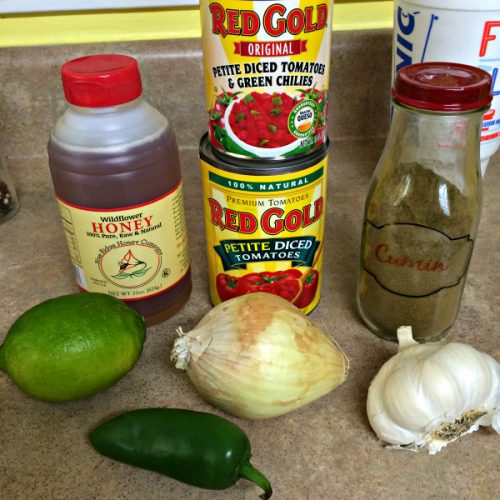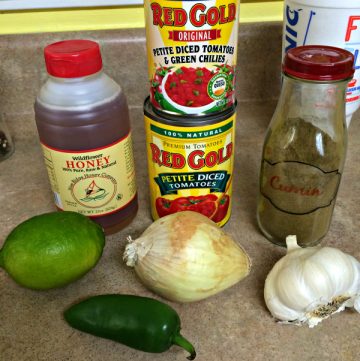 Ingredients
1

lb

ground beef

at least 80%

salt and pepper

to taste

cheese slices

1 14

oz

can Red Gold Petite Diced Tomatoes & Green Chilies

1 10

oz

can Red Gold Petite Diced Tomatoes

1/2

small onion

diced small

1

clove

garlic

minced

1/2-1

jalapeno

diced small (seeded or not, depends on how spicy you like it)

1

teaspoon

honey

1/2

teaspoon

salt

1/4

teaspoon

ground cumin

juice of 1 lime
Instructions
Preheat grill to medium.

Make hamburger patties, I usually get about 5 from a 1 pound package. Season with salt and pepper.

Grill burgers to your desired doneness. We like ours medium-well to well-done.

While the burgers are cooking, combine the rest of the ingredients in a medium-sized bowl and mix.

Set aside to let the flavors meld together.

Once your burgers are done and cheese is added (if desired), place on bun bottoms, top with salsa and any other toppings you prefer.
Enjoy!