This post may contain Amazon or other affiliate links. As an Amazon Associate I earn from qualifying purchases. Click
here
to read our privacy policy.
These Boston Cream Cupcakes have all of the flavors of the delicious doughnut but in a cupcake, and they are super simple to make.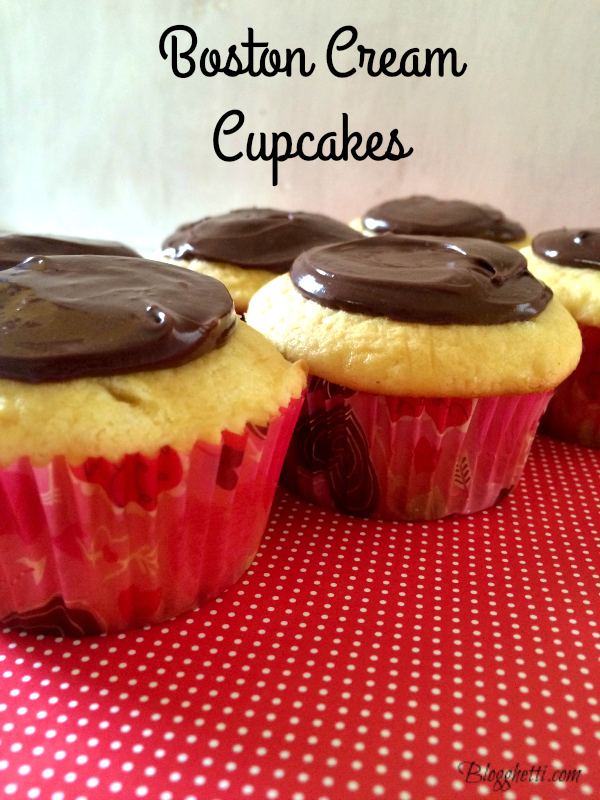 This past week has been one that I don't want to replicate. I've got the flu. It sucks. And, it's a Leap Year so that means ONE extra day of sickness. I may get a cold or two over the winter but rarely the flu. Probably because I get the flu shot, but not this year – not yet anyway. I wouldn't wish this on anyone. It has been six days since I have been outside. It's down to an annoying cough and nose issues. I'm on the mend! So while resting (in between naps), I have been perusing Pinterest. All of the pictures that should make my mouth water, didn't. Stupid flu. I did pin them anyway – for later. For some reason, doughnuts were popular on one of the days I was pinning away. I love doughnuts but can't have them in my house. I'll eat more than one, like all of them. Sigh, it's rough to behave when doughnuts are in the house.
So, where is this post going? Before the flu hit, I was looking for something in my pantry and found a can of chocolate frosting behind some canned tomatoes. If you have ever read the book, "If You Give a Mouse a Cookie…" then you know where this is leading. I suddenly craved Boston Cream Doughnuts but didn't have the time to go to the bakery so I did the next best thing. I made them in cupcake form. Maybe a bit less calorie-wise, I don't know, but they hit the spot. This recipe is from items that I had in my pantry. Super simple to make and they went super fast, too. I ate more than one but less than three. Haha!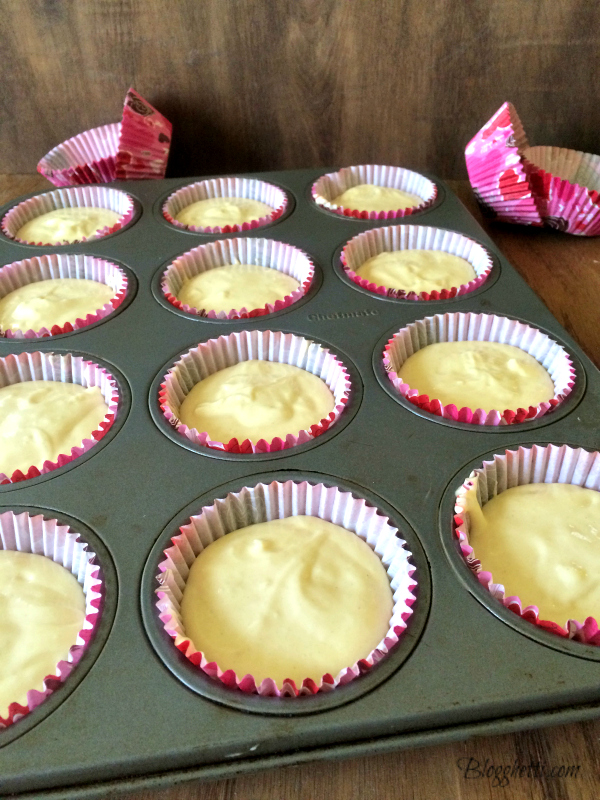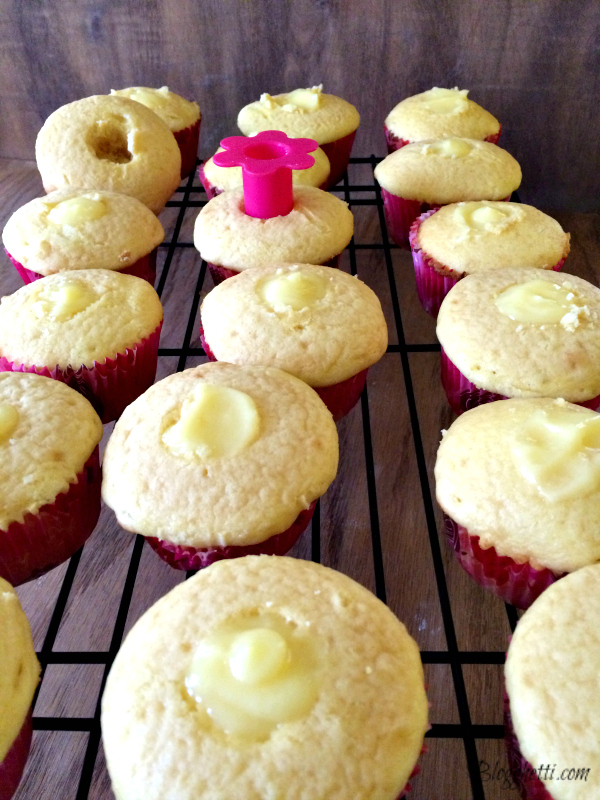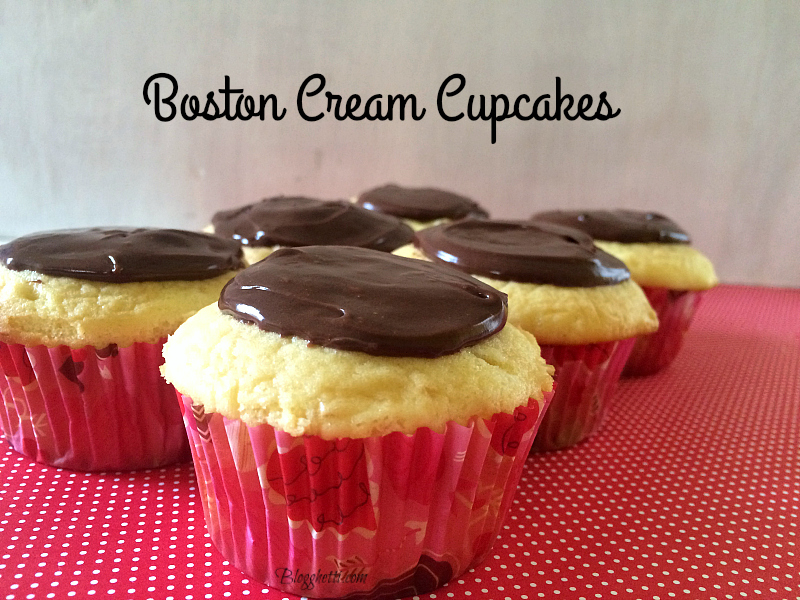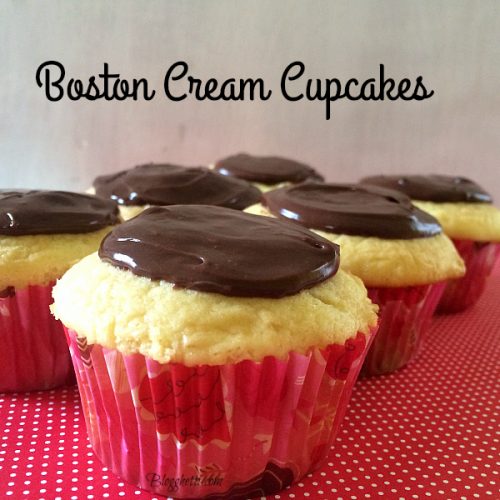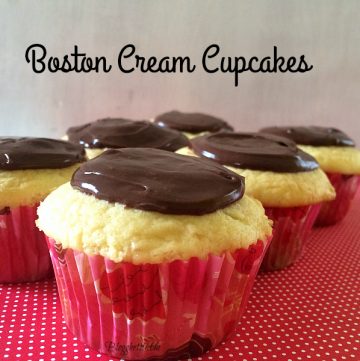 Ingredients
For the Filling:
2

small boxes

3.4 oz Instant Vanilla Pudding Mix

4

cups

Milk
For the Cupcakes:
1

box Yellow Cake Mix

1

cup

milk

1/2

cup

butter

melted and cooled a bit

3

eggs
For the Frosting
1

container Chocolate Frosting
Instructions
For the Filling:
Prepare pudding according to package instructions.

Place in refrigerator to set and chill.
For the Cupcakes:
Preheat oven to 350 degrees. Line a muffin pan with paper cupcake liners

In a large bowl, combine cake mix, milk, melted butter, and eggs.

Beat until smooth (either with a hand mixer or by hand).

Fill cupcake liners about 2/3 full.

Bake according to cake mix box instructions for cupcakes

Remove from oven when they are baked through and allow to cool completely.

Using a cupcake corer ( or a knife) remove some of the cake from the center of the cupcake – don't go all the way down to the bottom. You want your filling to stay inside the cupcake.

Take pudding from refrigerator and spoon into a piping bag with a large tip or use an plastic re-sealable bag and snip the corner off.

Pipe in pudding into each cupcake to the top.
For the Frosting:
Open frosting container and remove foil seal.

Microwave for 15 seconds and stir. Repeat this until frosting to the desire consistency. You want it just a bit thinner but not to the point of pourable.

Spread a dollop of frosting over each cupcake.

Refrigerate for a couple of hours and then serve.

Enjoy!