This post may contain Amazon or other affiliate links. As an Amazon Associate I earn from qualifying purchases. Click
here
to read our privacy policy.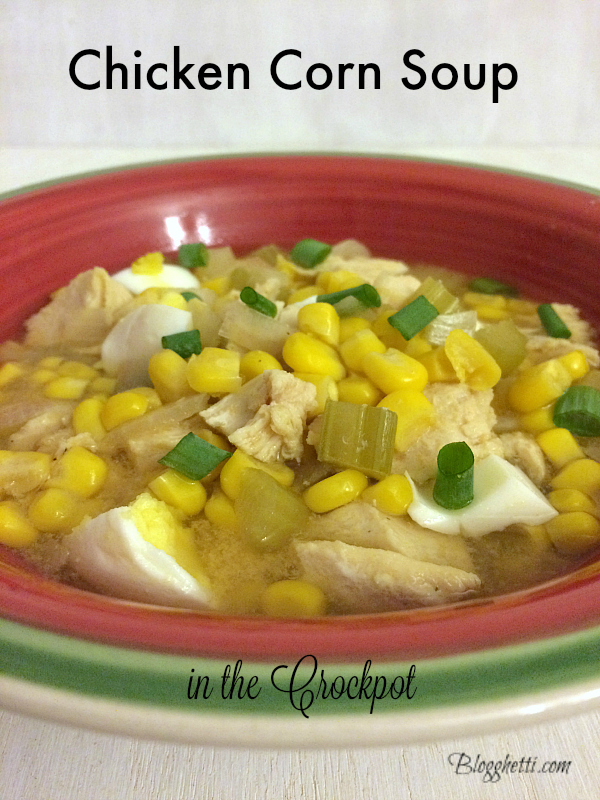 This post contains affiliate links.
I grew up in Pennsylvania Dutch Country and with that came learning about and eating the traditional foods made by the Amish. My parents owned two PA Dutch cookbooks that I loved to look through and growing up, I really only made the funnel cakes from the books; however, my Dad would make other recipes from there that were so delicious. After I got married, I asked if I could have those cookbooks and few others and my answer was "sure" but they never did relinquish ownership of the coveted books. That is, until last year when they were packing to move to a new place. They gave me a box and when I opened it, I was ecstatic! I giggled like I was five years old again at Christmas time getting my Chrissy Doll from Santa!
The two PA Dutch cookbooks are thin, but hold many of the traditional recipes that the Amish are known for serving.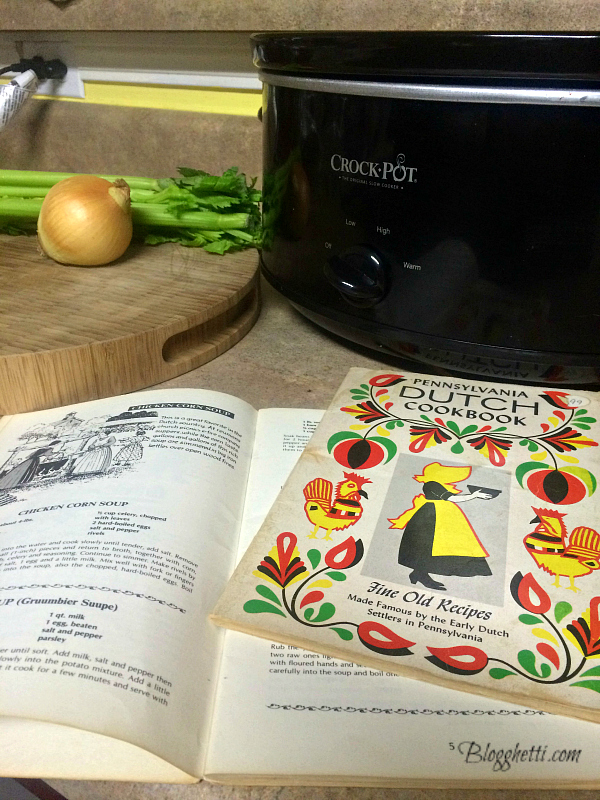 I decided that is was time to share some of those recipes with you and I am starting with an easy one. Chicken Corn Soup. Traditional Amish Chicken Corn soup has Rivels in it but my family isn't fond of them so I left them out. Rivels are similar to tiny, thin dumplings. You can also cook up some egg noodles to add to the soup once it's finished cooking.
The history behind this soup in it's simplicity and heartiness. The Pennsylvania Dutch are a hard working people and an Amish saying is, "Them that works hard, eats hearty." They are also not wasteful with their foods and can make a meal out of anything and everything. The original recipe from the cookbook is made on the stove-top with a whole chicken cut-up to make the delicious stock for the soup but busy schedules don't allow for the time to do that. I have adapted the recipe for the crockpot and it is just as delicious as it's original recipe; which I have included at the end of the post. I also feel obligated to tell you that the traditional recipe doesn't have a lot in the way of seasonings other than from the stock, vegetables, and salt & pepper. Many of the Amish recipes are this way with the only seasonings to be salt and pepper – it's the simplicity and the fact they women needed to get meals on the table quickly when the men of the family came in from working. My family felt it was a bit bland because of this but said it was very good and by the seconds of the soup, I believed them!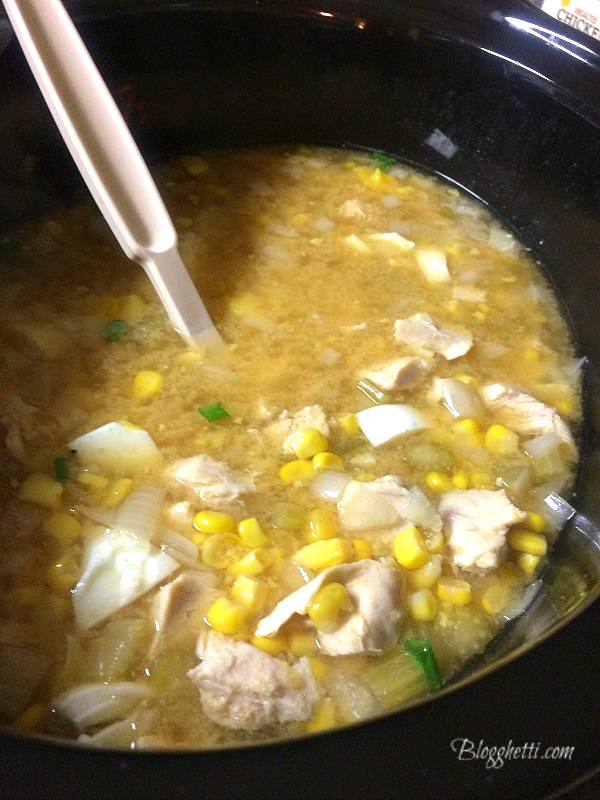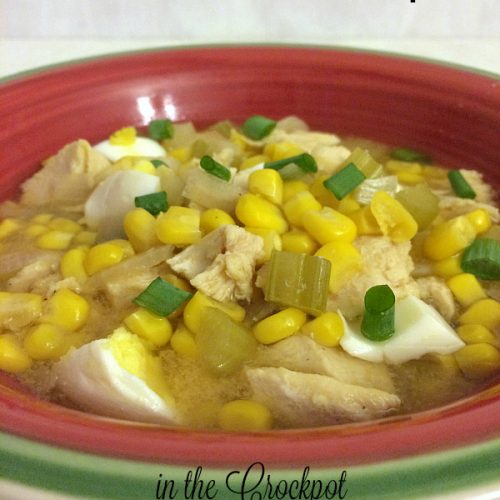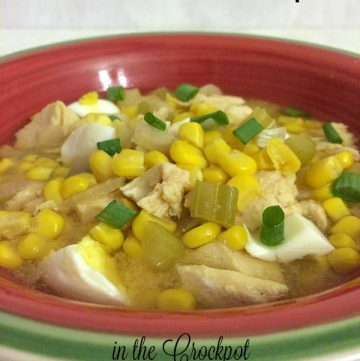 Ingredients
4

chicken boneless

skinless chicken breasts

6

cups

unsalted chicken stock ( l like to use Kitchen Basics Unsalted Chicken Stock

1 16

ounce

bag of frozen corn

1

can

14.75 oz creamed style corn

1

onion

chopped

1/2

cup

chopped celery with leaves

2

hard boiled eggs

chopped

medium eggs noodles

cooked (optional)
Instructions
In a crockpot add the chicken stock, creamed corn, frozen corn, onion, celery, salt and pepper (to taste). Give it a good stir to combine.

Add the chicken breasts and cook soup on low for 3-4 hours until chicken is cooked through but not falling apart.

Remove chicken and dice into bite size pieces; return to crockpot and cook on low for another 30-45 minutes, until chicken is tender.

Add chopped hard-boiled eggs and let heat about 5 minutes.

Serve over egg noodles, if desired.
Item you made need for this recipe:

Original recipe from Pennsylvania Dutch Cooking Book:
1 stewing hen, about 4 lbs.
4 qts water
1 onion, chopped
10 ears of corn
1/2 cup celery, chopped with leaves
2 hard boiled eggs
salt and pepper
rivels
Put cut-up chicken and onion into the water and cook slowly until tender, add salt. Remove chicken, cut up the meat into small (1-inch) pieces and return to broth, together with corn, which has been cut from the cob, celery and seasoning. Continue to simmer. Make rivels by combining 1 cup flour, a pinch of salt, 1 egg and a little milk. Mix well with fork or fingers to form small crumbs. Drop these into the soup, also the chopped, hard-boiled eggs. Boil for 15 minutes longer.
This post contains affiliate links, which means that I will be compensated if you make a purchase using these links. The price you pay, however, will not be affected. Thank you for supporting Blogghetti. View my full disclosure here.
Enjoy!