This post may contain Amazon or other affiliate links. As an Amazon Associate I earn from qualifying purchases. Click
here
to read our privacy policy.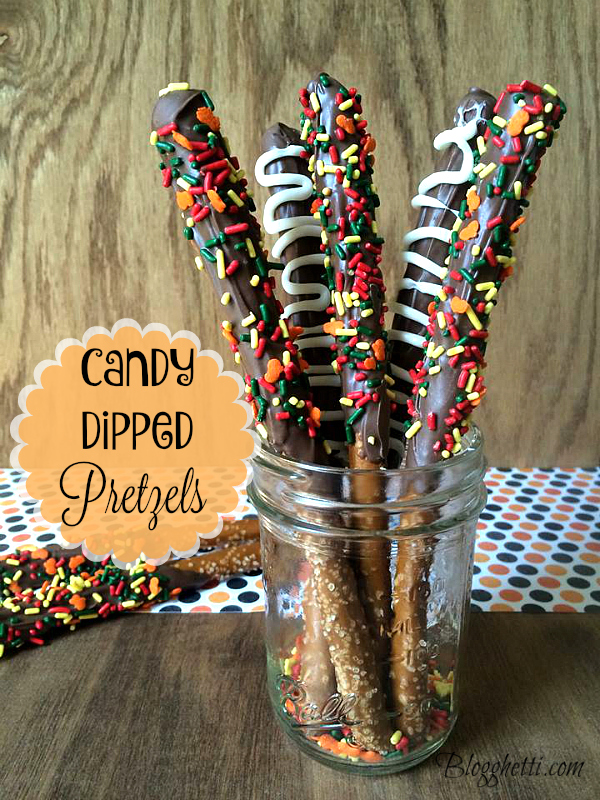 In just two short weeks it will be Thanksgiving and then in a blink of an eye it will Christmas. Are ya'll ready for the holidays? Ready or not, they will be here – too fast, if you ask me. It'll be time for me to get my baking groove on again. The time of year I bake till I drop. Literally. I bake for weeks and share it all with friends and of course family. Sometimes I have to hide what I bake if it's for others because my family will get it before I can say, "stop"! It's part of the tradition and one that as I get older I cherish, even if I grumble about it. Last year was my first year to participate in The Food Blogger Great Cookie Swap and I totally loved it! It's a chance for food bloggers to give back to the community and to meet fabulous bloggers from all over the world. This year we are again partnering with COOKIES FOR KIDS' CANCER, a national non-profit organization committed to funding new therapies used in the fight against pediatric cancer, which claims the lives of more children in the US than any other disease. By participating in the cookie swap we are not only contributing to the food blogger community, but also supporting a great cause. The whole idea is awesome and last year I received 3 different types of cookies that were amazing! I made Peanut Butter Snickerdoodles and has so much fun wrapping them up for the three wonderful ladies I was matched with on the cookie swap.
I have been scouring my cookbooks to come up with a cookie for this year and came across an old favorite treat that I typically will make around the holidays for part of my gift bags. Chocolate covered pretzels – the sweet-n-salty taste is truly addicting, in my most chocolate opinion! I decided to make some Fall-theme pretzel rods for, well, just to snack on! It's the simplest recipe ever and takes no time to make. One of the hardest parts is waiting for the chocolate to harden but even that is quick. While wait you can (not that I ever do this) take the broken pieces of pretzels and dip them in the leftover melted chocolate….wasting good chocolate is a crime.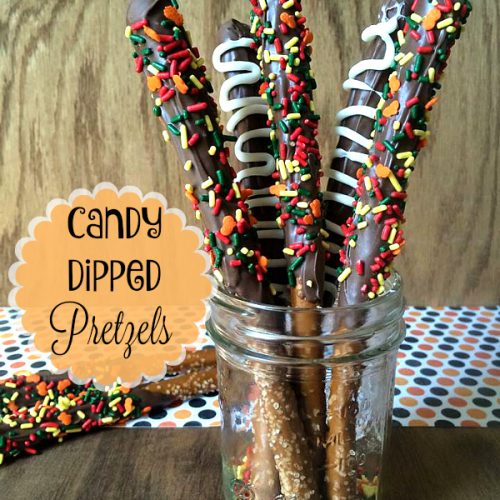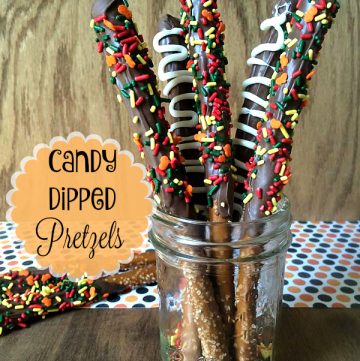 Ingredients
1

12 oz bag pretzel rods

Wilton candy melts

sprinkles
Instructions
Lay out a 2 - 3 foot strip of wax paper.

Melt the candy melts according to package directions.

Carefully dip and coat the pretzel rods into the candy melts, allowing excess to drip off. Using a spoon may help coat the pretzels.

Place the coated pretzels back on the wax paper to harden - At this point, if you would like to add sprinkles, sprinkle them over the top before the candy hardens.

You can also drizzle various colors of candy melt over the top. Be sure to wait till the chocolate hardens before drizzling the second candy color as the colors could run together. I choose to use white chocolate this time.

Make sure the pretzel rods do not touch each other. Continue until all pretzels are coated and decorate as desired.
Enjoy!