This post may contain Amazon or other affiliate links. As an Amazon Associate I earn from qualifying purchases. Click
here
to read our privacy policy.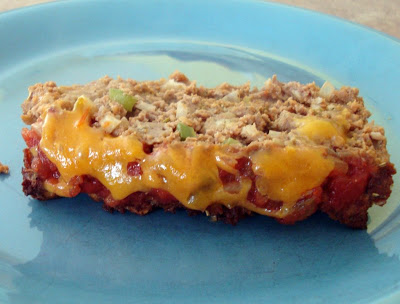 I am constantly trying to jazz up boring meatloaf, not that the 2 of the 4 in my family like it anyway – BUT I try. I have stuffed it with cheese, grated veggies into the mixture and even used those prepackaged mixes. The stuffing added tons of flavor with the herbs, the salsa added zip to it and it was delish!
Ingredients:
2 lb. lean ground beef
1 pkg. (6 oz.) Stove Top Stuffing Mix (whatever flavor you want, I used the savory herbs one)
1 cup water
2 eggs, beaten
2 tsp. chili powder
1/2 cup salsa of your choice divided
3/4 cup Mexican Shredded Cheddar cheese


Directions:
Preheat oven to 350 degrees. Spray non-stick spray into a 13×9 pan or loaf pan
Mix all ingredients except 1/4 cup salsa and cheese.
Shape into oval loaf in 13×9-inch baking dish or loaf pan; top with remaining salsa.
Bake 1 hour or until done. Top with cheese; bake 5 min. or until melted.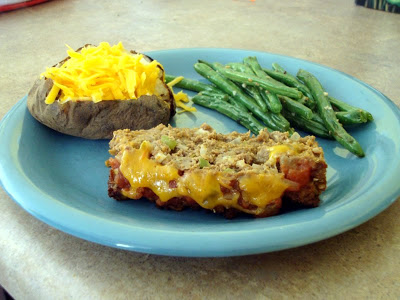 Enjoy!