This post may contain Amazon or other affiliate links. As an Amazon Associate I earn from qualifying purchases. Click
here
to read our privacy policy.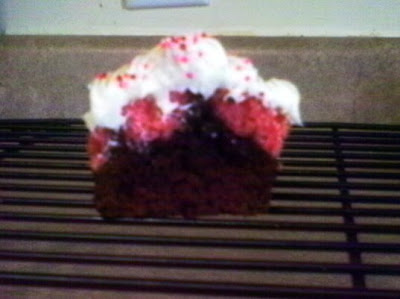 When I saw these cupcakes on Pinterest, I immediately knew I was making them for Hubby for Valentine's Day! Brownies,cake, and frosting…what could be better! They are so moist and yummy, not to mention a cinch to make! Take your favorite boxed brownie and cake mix and get started! Oh, and Hubby loved them!
There was no link to the recipe, just a picture of the cupcakes so I did what any baker/cook does and improvised!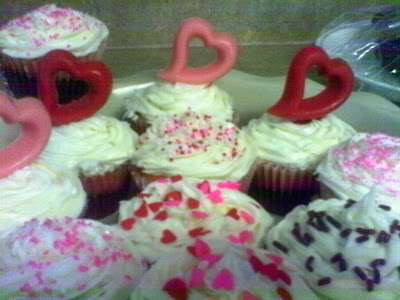 Ingredients

1 (19.5 ounce) package brownie mix
2 eggs
1/2 cup canola oil
1/4 cup water
1 (18.25 ounce) package white cake mix
2 tablespoons canola oil
1 1/3 cups water
3 egg whites
Directions

Preheat an oven to 350 degrees F (175 degrees C).
Line 48 muffin cups with paper liners.
Whisk together the brownie mix, 2 eggs, 1/2 cup canola oil, and 1/4 cup water in a bowl. Stir just until fully incorporated, about 50 strokes; set aside.

Mix the cake mix, 2 tablespoons canola oil, 1 1/3 cup water, and 3 egg whites in a large bowl with an electric mixer on low speed until combined. Mix on medium speed for 2 minutes.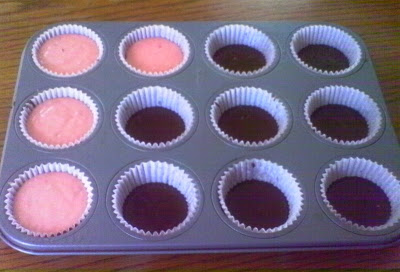 Spoon the brownie batter into prepared muffin cups, filling each cup 1/3 full.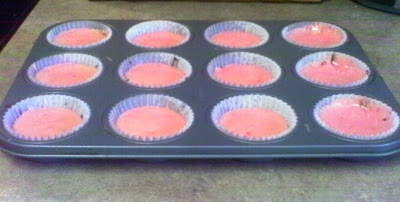 Spoon the cake batter over the brownie batter, until muffin cups are each 2/3 full.

Bake in the preheated oven until golden and the tops spring back when lightly pressed, about 20 minutes.

Let cool completely and then frost and decorate as desired. I choose to add some candy heart picks to a few. Those were easy to make, too with a mold and melted candy wafers.