This post may contain Amazon or other affiliate links. As an Amazon Associate I earn from qualifying purchases. Click
here
to read our privacy policy.
With summer fast approaching, it's time to start thinking about the great outdoors. More specifically, cooking in the great outdoors. We've come a long way from the days of cavemen crouching over a fire to roast the night's meat. Now, there are preparations to be made, and meal courses to be planned. Here are some ideas and inspiration to get the creative juices flowing.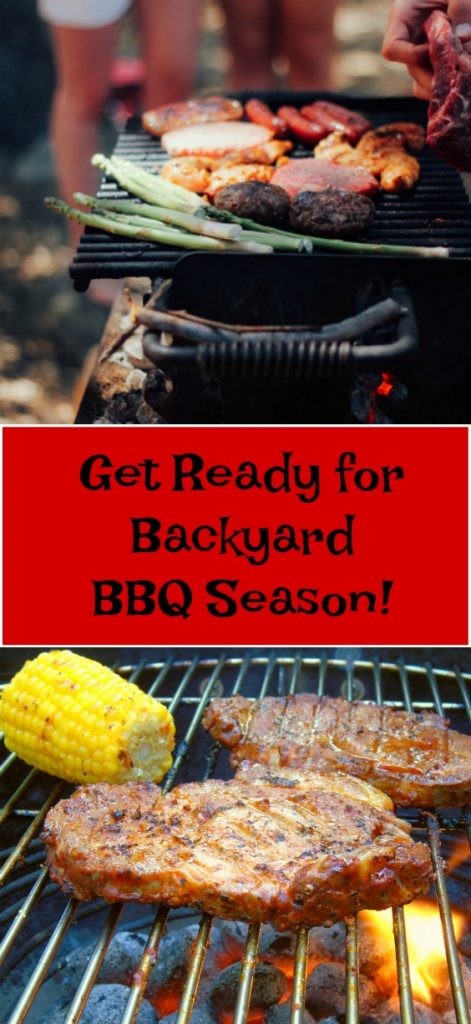 Prep the BBQ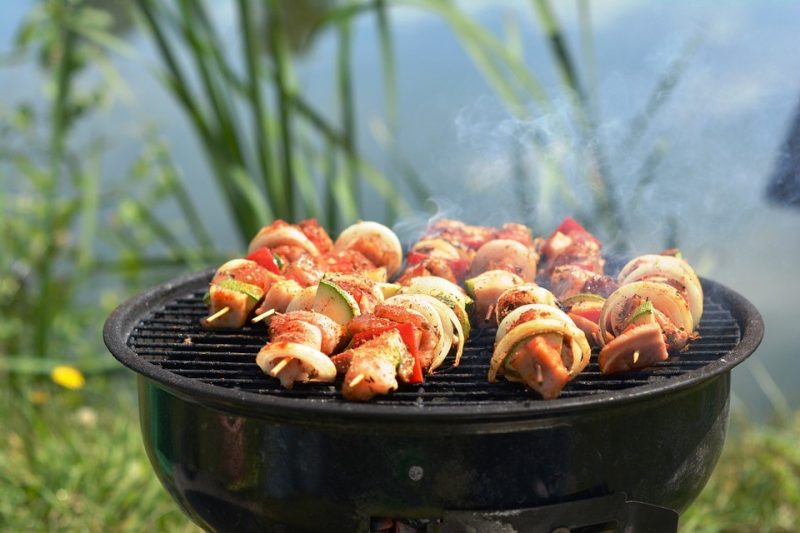 If your BBQ is anything like mine, it's a real trooper. It can take almost anything you throw at it and thrive under near-negligent conditions. It weathered last winter like a pro, but who doesn't need a little TLC to be ready for a whole new season of fun and festivities?
Charcoal grills are hailed for making some of the best BBQ around. It has to do with the high temperatures, carbon, and dripping fats that vaporize against the hot coals and rise back up to flavor the meat.
It can be a messy way to cook, sure, but even cleaning out a charcoal BBQ can be a fun project if you're the sort who likes to get a little gritty now and then. Start by scraping last season's cooked-on remnants with a stiff wire brush. For stainless steel grates, you can even go the extra mile and use a grill grate cleaner — this requires a large trash bag and letting it sit overnight, so it might not be best for a last-minute dinner. For an immediate clean, simply scraping and then washing the grate with a rag, light detergent, and water will do the trick. The next step is to clean out any leftover ash and coal from the basin. Of course, only tackle this task on a cold grill, unless you like pain. Scoop out all of the ash — an empty yogurt container makes a great scooper — and wipe out the inside with a rag. Finally, replace the grates and fire up the grill. Cover it and let it burn for about 20 minutes to burn off anything left over from cleaning.
Once your grill is clean, you can start planning all the delicious BBQ recipes you want to make this summer. If your BBQ skills are feeling a little rusty, try starting with chicken recipes like sweet heat BBQ chicken or grilled margarita chicken.
Open up the pool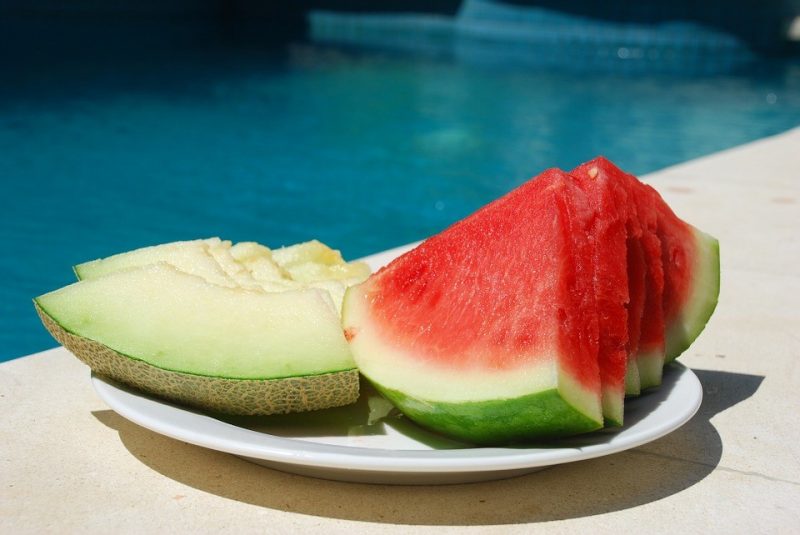 One of the tenets of backyard BBQing is that it must be relaxing. Now, there's nothing particularly enjoyable about standing over a hot pit of fire in the sweltering heat. So certain preparations must be made. The first BBQ of the season is the best time to open up the pool.
Just as it's important to be thorough when cleaning the grill, it's important not to cut corners when opening up the pool for the season. Remember to properly remove and dry the pool cover so it doesn't get damaged; check the water for pH balance, alkalinity, chlorine, and calcium hardness; and test that all your equipment is in good working order. Once all the safety boxes are ticked, you can get onto the fun part: planning all the fun poolside snacks for your BBQ.
Here are a few yummy poolside snack ideas, compiled by Food and Wine Magazine:
Lobster sliders
Fresh guava with shaved coconut
Shrimp cakes
Three-queso dip
Potato chips with nori salt
They're light enough that your guests can nibble before jumping in the pool, but tasty enough to keep them wanting more.
Give them room to run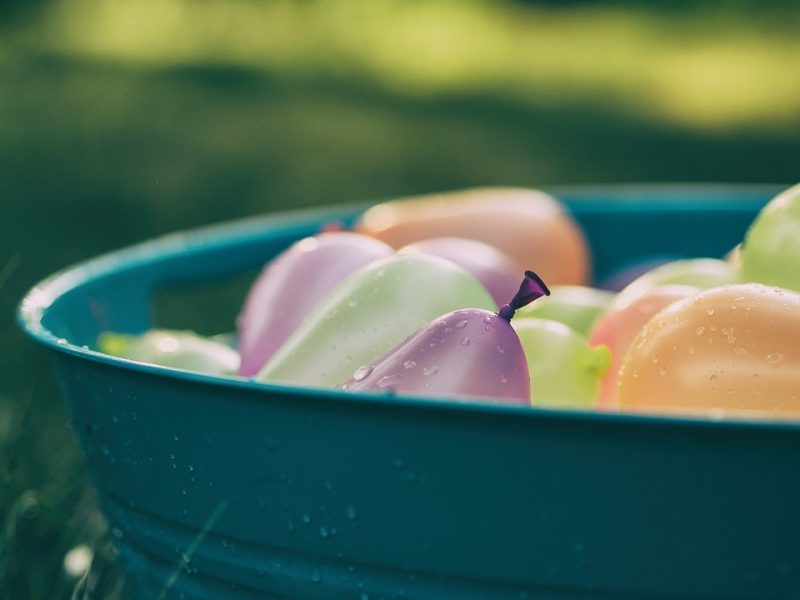 No backyard BBQ is complete without lawn sports. From water balloon fights to badminton to flag football, opening up the yard for play gives kids and adults a chance to let loose. Plus, it's a great opportunity for sport-themed hors d'oeuvres.
Who wouldn't fawn over football-shaped zucchini fritters and basketball turkey sliders? Anyone who doesn't let out a little giggle over adorable morsels like those doesn't deserve to be at your BBQ. Push 'em in the pool. Or even better, challenge them to a game of croquet and watch them cower in awe of your sheer athletic might.
Not all groups are naturally inclined toward sporting; some might need a little encouragement. If you're feeling resistance from your would-be teammates — such resistance generally takes the form of a lawn chair and a firmly-held beer — bone up on a few inspirational coaching speeches to try to enkindle a little competitive spirit. If Vince Lombardi's "winning is a lifestyle" speech doesn't get them out of their seats, you might have to consider returning the lawn games. There's no hope.
Needless to say, with the right amount of thought, preparation, and humor, your first BBQ of the season is sure to be a good time for all. Happy grilling!
Enjoy!