This post may contain Amazon or other affiliate links. As an Amazon Associate I earn from qualifying purchases. Click
here
to read our privacy policy.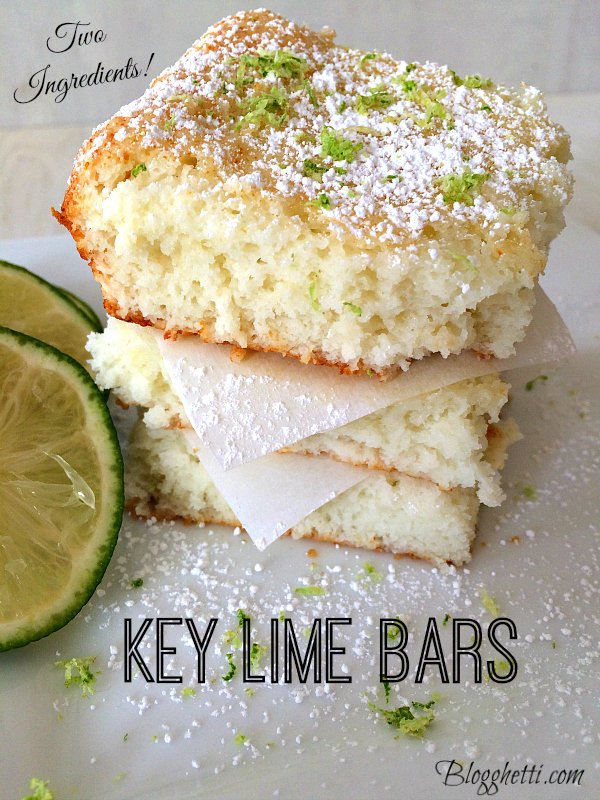 I should know better than to grocery shop on a weekend, the store is jammed packed and it only gets me frustrated so much that I forget things I need. Last weekend was one of those times. I went into the store and swear I should have checked the weather to see if there was a natural disaster coming that I didn't know about. Everyone seemed to be there. By the time I got to the baking aisle I was ready to leave (this was only halfway through the store). I tried to be polite, I waited patiently for the two nice ladies to move their reunion down some, and I even tried to wedge in between. Failure! I wanted ONE can of Lemon Creme Pie Filling – one can! Finally they moved JUST enough and I grabbed a can. Whew. That was it for me…I zipped through the rest of the store only to get home to find out that I forgot a lot of items. I thought well, I'll make Lemon Bars and that make everything better. Well, the can of Lemon Creme Pie Filling that I grabbed was actually Key Lime Pie Filling. Dang! I wasn't about to go back to the store, no way, no how!
So, I made do. I made Key Lime Bars. They were SO good. A bit spongier than the Lemon Bars would be but Oh so GOOD. This simple TWO ingredient recipe is easy enough for a quick night's dessert and one that the kids can make!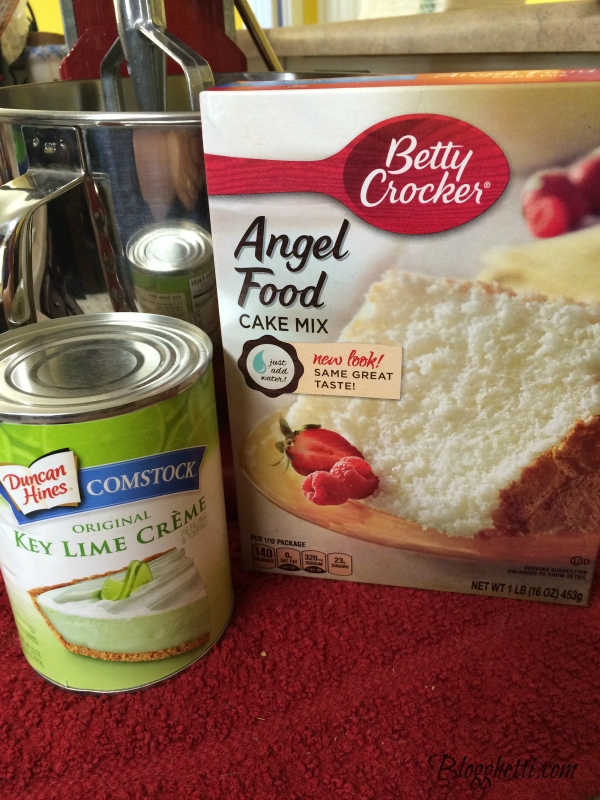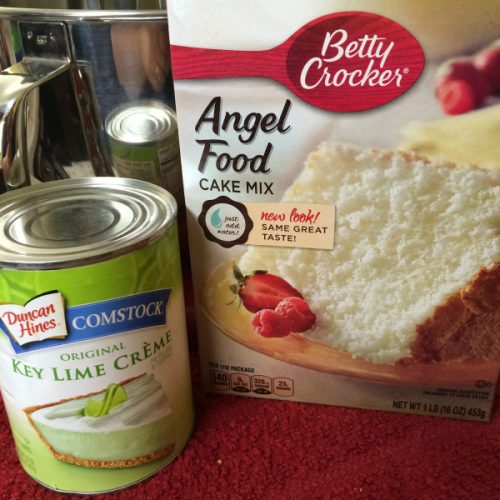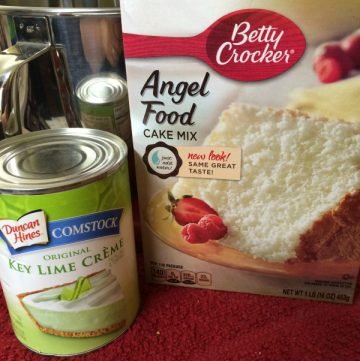 Ingredients
1

box Angel Food cake mix

1

can of Comstock Key Lime Pie Filling
Instructions
Preheat oven to 350 degrees. Grease a 9 x 13 baking dish.

Mix cake mix and pie filling together until well blended.

Poor into a greased 9 x13 pan.

Bake for 20 minutes. Allow to cool completely. Cut cake into 12 squares.

Dust with powdered sugar, if desired.
Enjoy!