This post may contain Amazon or other affiliate links. As an Amazon Associate I earn from qualifying purchases. Click
here
to read our privacy policy.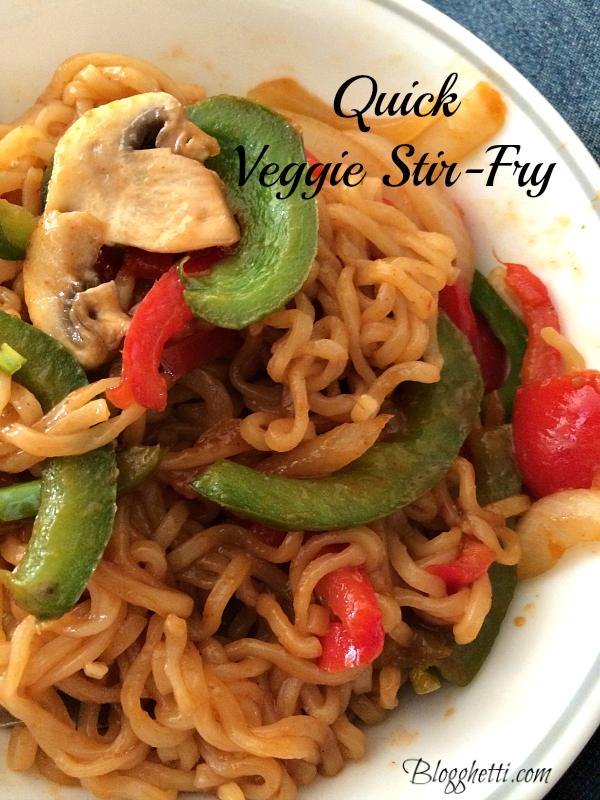 This week's Meatless Monday recipe is courtesy of my daughter, Valerie, who graciously is helping with the recipes being featured in this series. On Mondays I have a night class so it's usually up to my husband and her to figure out what they are eating for dinner. This particular Monday evening my husband wasn't home for dinner so Valerie made a meal-for-one dinner. Being at college she's had to cook for herself and this is one of the meals she would make. I didn't have any spaghetti or fettuccine noodles for her to use so she improvised with the noodles from a package of Ramen soup. I would say if you are going to make this to serve four, use a 12 ounce package of spaghetti noodles and up the vegetables as well the amount of General Tso Stir Fry Sauce that suits your tastes. You really can't go wrong with this dish whether serving for one or four. It's all good!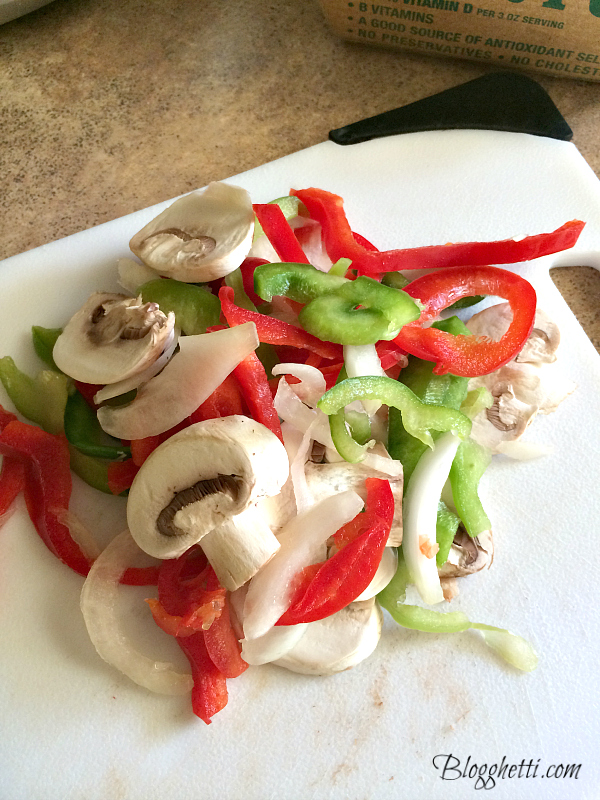 If you're short on prep time in the kitchen – Valerie suggests to buy the already sliced fajita mix of vegetables and a small carton of sliced mushrooms from the produce section in the grocery store.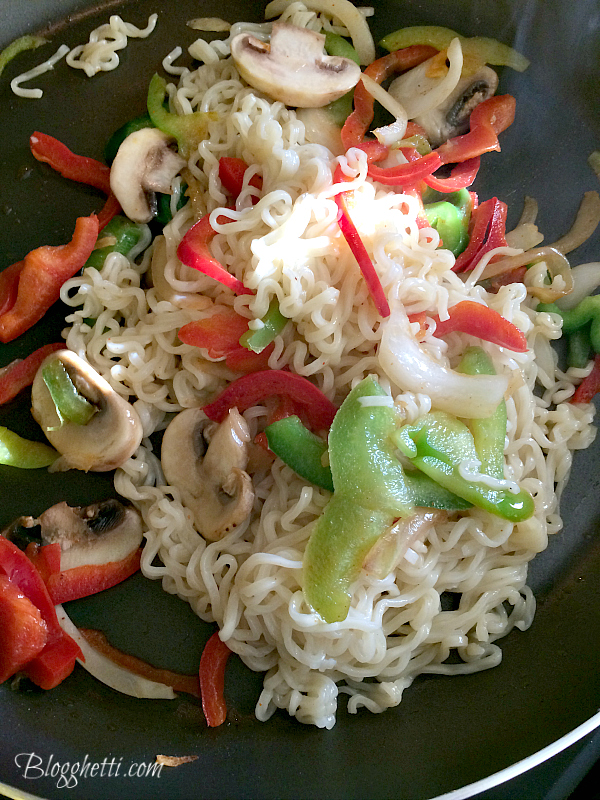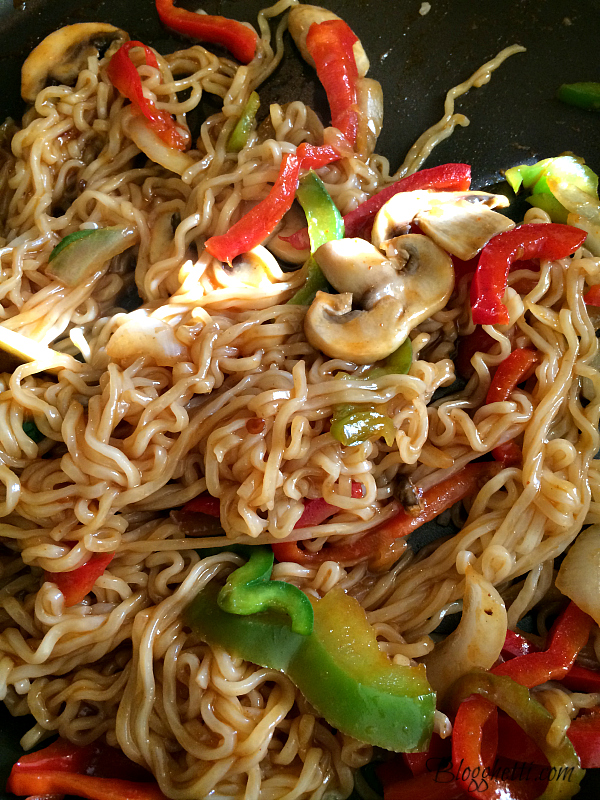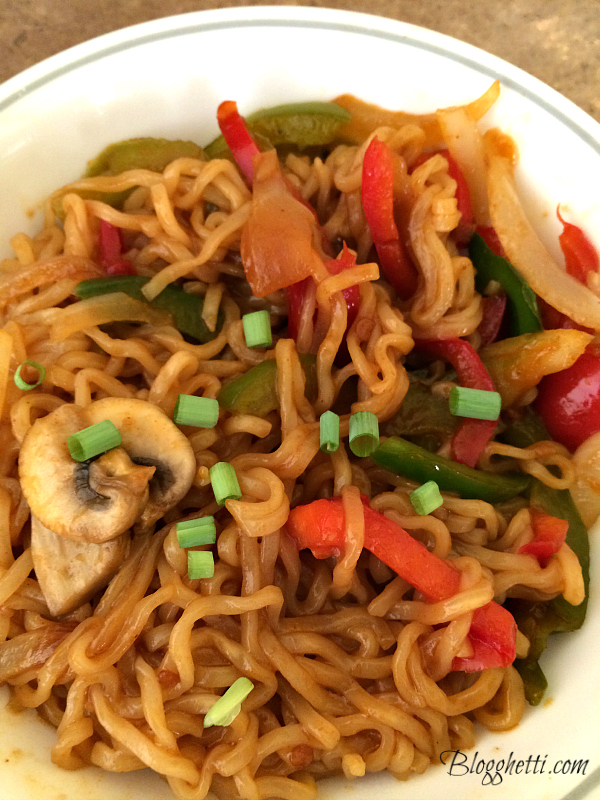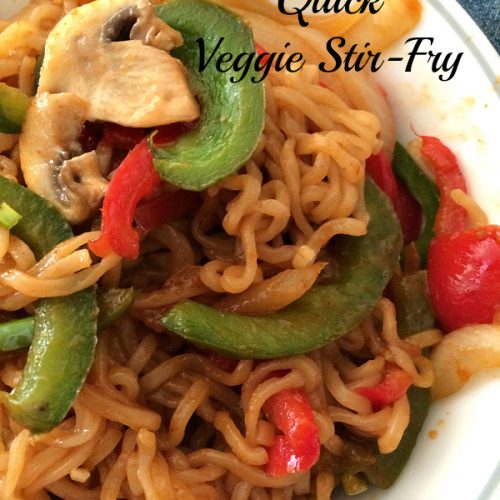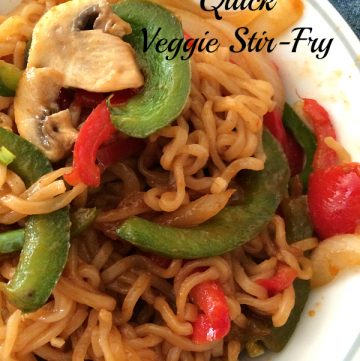 Ingredients
FOR ONE SERVING:

Small carton of already sliced fajita vegetables - use the amount desired for ONE serving OR slice up 1/4 of a red and green bell pepper and about 1/4 cup of slice onions.

1/2

cup

sliced mushrooms

1

tbsp

olive oil

1

package any flavor of Ramen noodle soup

discard the seasoning packet - you will not use it

General Tso Stir Fry Sauce

sliced green onion for garnish
Instructions
Prepare the Ramen noodles according to the package directions - except you will NOT use the seasoning packet and you will drain the noodles.*

While the noodles are cooking, prepare your veggies, if they need to be sliced.

Heat a skillet over medium-high heat with one tablespoon of olive oil.

Saute peppers, onions, and mushrooms till tender-crisp, about 2-3 minutes.

Add the drained, cooked Ramen noodles to the sauted vegetables, gently tossing.

Add the desired amount of General Tso Stir Fry sauce, (use a small amount, toss, and check for taste - add more as needed).

Simmer about 2 - 3 minutes over low heat.

Serve immediately, garnishing with sliced green onion.

*Note, if you are using spaghetti noodles, use an amount equal to one serving.
Enjoy!