This post may contain Amazon or other affiliate links. As an Amazon Associate I earn from qualifying purchases. Click
here
to read our privacy policy.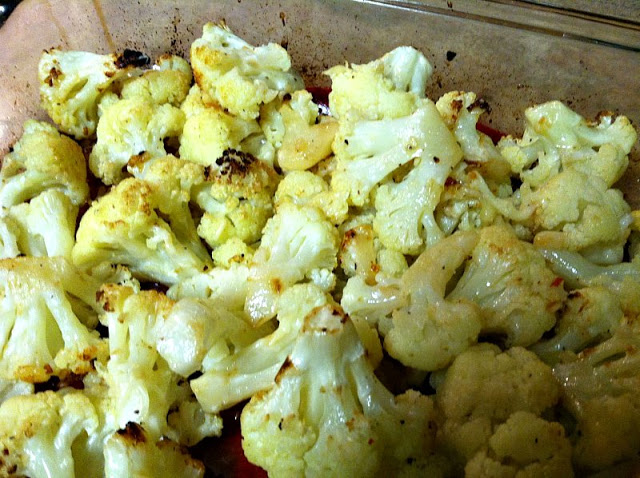 Cauliflower is probably one of my favorite vegetables, right up there with broccoli. I saw this recipe on Pinterest and knew I would be adding it to my menu for the week. Not only does it have Parmesan cheese in it but garlic! I love the flavor of garlic. Roasting vegetables is easy and healthy even with the olive oil. I actually cut back on the olive oil that the recipe called for and it didn't take away from the taste at all. Now, my husband is not a fan of lemon juice in his food so he didn't care for it but I sure did.
Ingredients:
1 medium head cauliflower (about 2-1/4 pounds), trimmed and cut into florets
3 large cloves garlic, thinly sliced
1/4 cup olive oil
2 tablespoons lemon juice
1/2 teaspoon salt
1/4 teaspoon black pepper
2 tablespoons grated Parmesan cheese
Instructions:
Heat oven to 450 degrees F.
Combine cauliflower and garlic in a large bowl.
Drizzle with olive oil, lemon juice, salt and pepper.
Transfer, in a single layer, to a large rimmed baking sheet.
Roast at 450 degrees F for about 25 minutes, stirring once.
Sprinkle with cheese.
Serve immediately Yield: 6 servings.