This post may contain Amazon or other affiliate links. As an Amazon Associate I earn from qualifying purchases. Click
here
to read our privacy policy.
This Parmesan-Panko Crusted Chicken with Tomatoes and Basil recipe is oven fried which means less mess and healthier for you. Topped with garden fresh tomatoes, garlic, and basil, this chicken dish will not disappoint.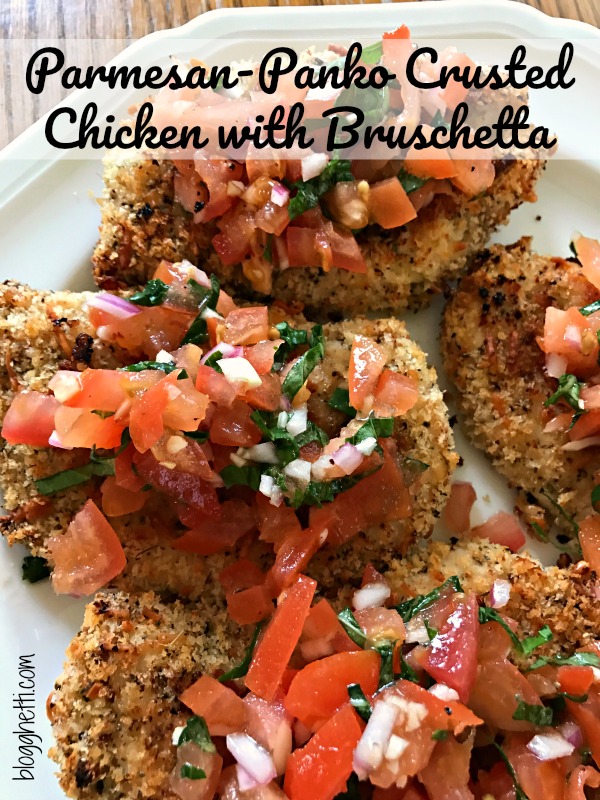 *pictures updated 9/2017
If you've been a reader of the blog for any amount of time, you will notice there is quite
a few chicken recipes on here. I'm always looking for another way to make it more tasty, interesting, and different than the last recipe.
Years ago I bought a cookbook from a door-to-door salesman and the only reason I bought it was because he knew the product well and could tell me exactly how many main dish chicken recipes were in that cookbook – exactly 220 and he could tell me which he tried and were his personal favorites. The salesman was the same age as me back then, early college years, and while the price of the cookbook ($40) was outrageous to my budget in those days, I had to have it.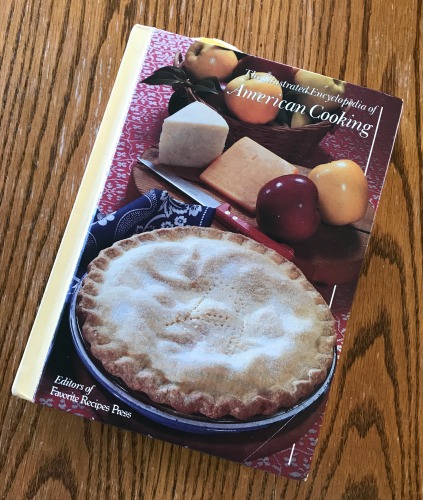 Ultimate Cookbook
The cookbook has it all, colored pictures of many of the recipes, how to cook any type of meat, vegetable, or baked goods. Glossary of terms, and a section on how to do all the fancy cuts for garnishes. It was not only a potpourri of recipes but a guide on how to cook for anyone. I was hooked. I've made so many things from this cookbook over the 20 plus years I have had it but in the last few years forgot about it – thanks to the internet.
This chicken recipe has been adapted from that cookbook and is a family favorite, especially when tomatoes are in season and fresh from the garden. The original recipe calls for frying the chicken on the stovetop and uses all Parmesan cheese for the coating. I adapted it to fit our healthier lifestyle by oven "frying" it (less mess, too) and using less Parmesan to cut back on the sodium but it is just as good as if it were fried.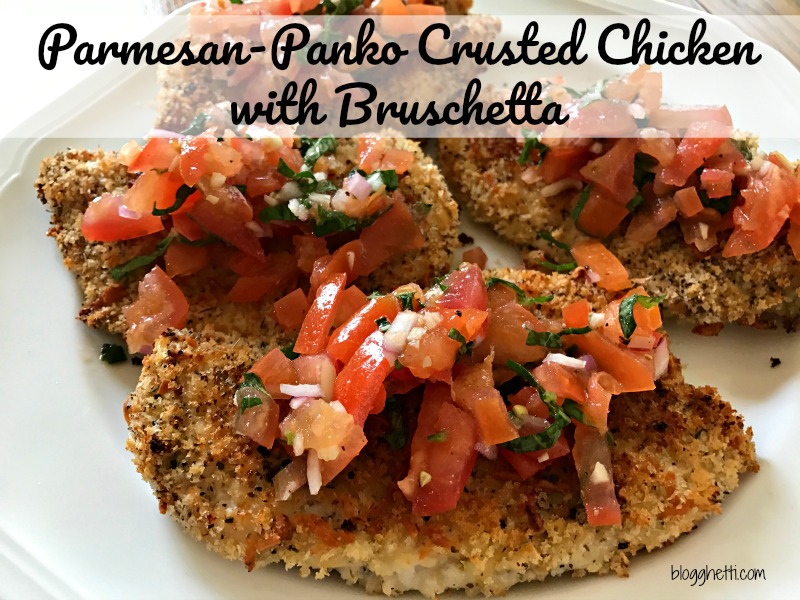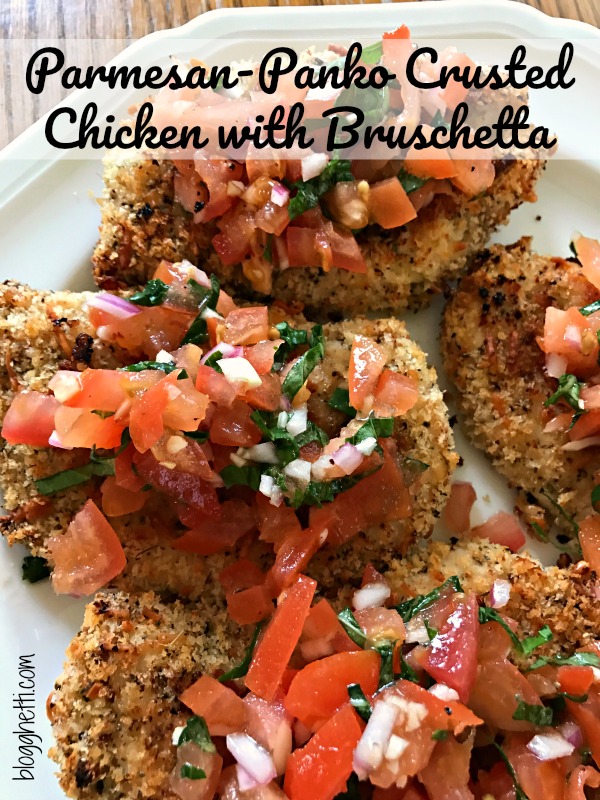 Parmesan - Panko Crusted Chicken with Tomatoes and Basil
This Parmesan-Panko Crusted Chicken with Tomato and Basil recipe is oven fried which means less mess and healthier for you. Topped with garden fresh tomatoes, garlic, and basil, this chicken dish will not disappoint.
Print
Pin
Rate
Ingredients
1

cup

seasoned Panko bread crumbs

1

cups

freshly shredded Parmesan

(not grated)

4

boneless

skinless chicken breasts

½

cup

milk

salt and pepper

to taste

nonstick spray

1

recipe of Garden Fresh Bruschetta
Instructions
For the Bruschetta:
Prepare the Bruschetta and set aside. You will not be using the entire amount that the Bruschetta recipe makes. Use leftovers on toasted pieces of Italian bread, crackers or pita chips.
For the Chicken:
Preheat oven to 400 degrees. Spray pan lightly with nonstick spray.

Trim fat from chicken and season with salt and pepper.

Mix seasoned Panko with the Parmesan.

Make your assembly line with the milk and Panko mixture.

Dip chicken into the milk and then into the Panko mixture, coating both sides of the chicken.

Place in prepared pan and spray tops of chicken lightly with non-stick spray. Since you are not using any type of butter or liquid oil, the spray will aid in browning and crisping the chicken.

Bake in oven for 30 - 45 min or until coating is golden and chicken is done...turning once when the bottom of the chicken is golden brown and crispy. I used a pancake spatula to turn them so the coating wouldn't stick or fall off the chicken as it can do at times.

Remove from oven and place chicken on serving platter.

Top each piece with the Bruschetta and serve.

adapted from The Illustrated Encyclopedia of American Cooking cookbook
Enjoy!