This post may contain Amazon or other affiliate links. As an Amazon Associate I earn from qualifying purchases. Click
here
to read our privacy policy.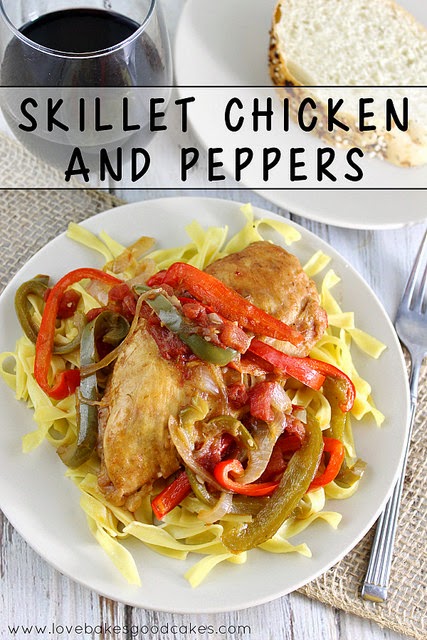 Photo courtesy of Love Bakes Good Cakes
It's nearly May and already I am fighting a battle of wanting to wait to turn the air conditioning with the temperatures creeping up to a point that summer weather will be here way too soon. That doesn't just mean higher electric bills but higher
humidity – both are a huge bummer! I don't know about you but I love the short-lived period in middle-Georgia where the windows are open and my electric bill is under $100. It doesn't last nearly as long as I wish it would. Seeing how I can't control the temperature outside I need to up my dinner recipes to include more quick meals on the stovetop and those that I can do on the grill so the oven doesn't need to get turned on.
I found a great blog recently and have already realized I've been missing out not seeing Jamie's recipes from
Love Bakes Good Cakes
before this. She's got an awesome blog and I saw one of her recipes on Pinterest and my first reaction was this is dinner tonight. However, it called for an ingredient I didn't have so I wiped up my drool and set out for the store. It would be on the menu the next night for sure!
This quick chicken dish has all the flavors of an Italian dish that has been simmered for hours but comes together in less then an hour and on the stovetop. Tons of color from the bell peppers and tomatoes and wonderful flavors from the onions and garlic. The chicken is moist and tender and full of flavor from the butter-flavored olive oil (this is the ingredient I was lacking and I am so glad I went to get it) and as it is simmering in the sauce it soaks up so much of the flavors from the vegetables. Served over pasta of your choice and what Italian dish, or any pasta dish, isn't complete with a sprinkling (or two) of Parmesan cheese! What a meal!