This post may contain Amazon or other affiliate links. As an Amazon Associate I earn from qualifying purchases. Click
here
to read our privacy policy.
Guest post by Katie Kapro
The internet brings us together. There's no doubt about that. We are an online community of foodies, after all.
But when you take a step back from the screen, it's fascinating to think about all the ways that technology has changed our relationship with food. It impacts everything from the way food is grown, to how we get it, how we eat it, and even how we brag about it. Who can resist snapping a photo of a beautiful meal and sharing it online? Not this girl.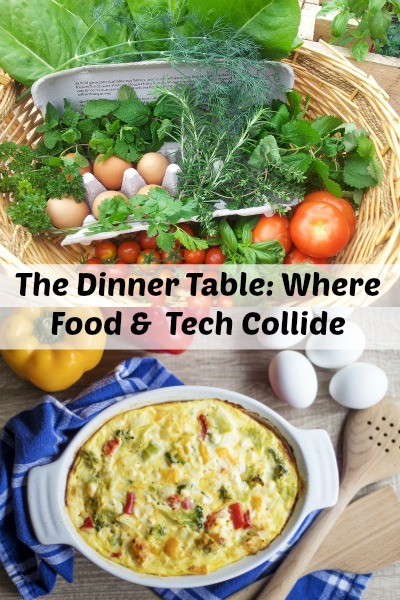 As recently as 50 years ago, the dinner-time ritual was strikingly similar across all parts of the country. Someone went to the grocery store, prepared a meal, and the entire family sat at a table and ate together. Today people get their food through all sorts of different mechanisms.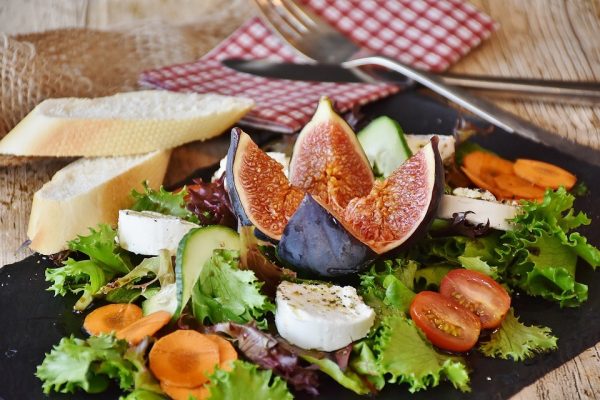 You can order meal boxes that come equipped with ingredients and recipe cards.
Or if you don't feel like cooking at all you can easily get delivery from any restaurant in town.
And in most cities, you can even order your groceries online.
Every part of the process is up for grabs when it comes to technological innovation. As a result, families all over the country have more options than ever when it comes to dinner.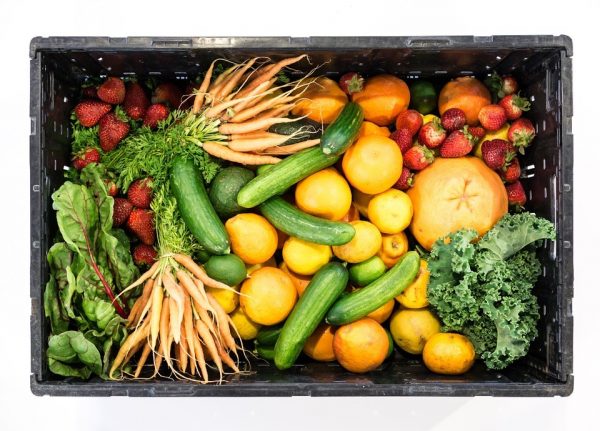 Advances in technology are perhaps the most striking at the very source of our nation's agricultural industry: the farm. Large-scale farms are decked out with all sorts of crazy technologies from crop sensors to agbots and everything in between.
In addition to tech being used in daily tasks, farmers are even now seeing shifts in the abstract aspects of their work. They're changing the ways they insure their crops, favoring a new kind of policy called microinsurance that essentially only covers the specific areas they really need instead of being forced to pay for unnecessary extras.
These detail-oriented plans take a higher level of organization on the part of the insurers, a feat that simply wouldn't have been possible 50 years ago.
Even small-scale organic farms (shout-out to all the awesome local farmers of the world!) are using technology in surprising ways. Organic farmers tend to be more hands-on in the daily workings of the farm, eschewing chemical additives and automation, but they are able to utilize the web to spread the word about their products. There is an entire industry built around agritourism and helping local farmer's markets learn to market themselves effectively online.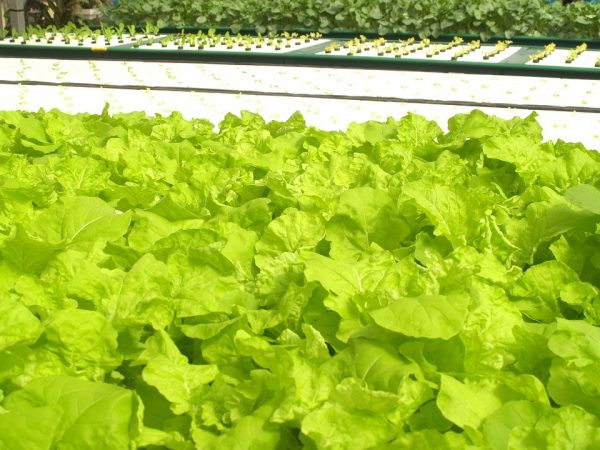 We've covered how technology impacts the ways we get our food and how it's grown, but we haven't yet looked inward to our own kitchens to look at the ways innovation influences our own personal relationship with food.
I personally am a sucker for kitchen gadgets. There's nothing quite as satisfying as blending chickpeas into hummus in an electric food processor or opening a can without using your hands. And my favorite way to get new recipe ideas is by going online and discovering something exciting and new.
But really, those things have nothing to do with what I love about cooking.
When all the technological developments are stripped away, what is it that makes some of us humans so in love with the process of cooking?
It's the offline part.
It's the process of focusing all our care and attention into a recipe and ingredients and then setting the table, lighting a candle, putting on a little black dress that's special just for the occasion, and sharing a meal with the people we love. There's nothing technologically mind-blowing about it. And yet it feeds us just as much as the meal itself.