This post may contain Amazon or other affiliate links. As an Amazon Associate I earn from qualifying purchases. Click
here
to read our privacy policy.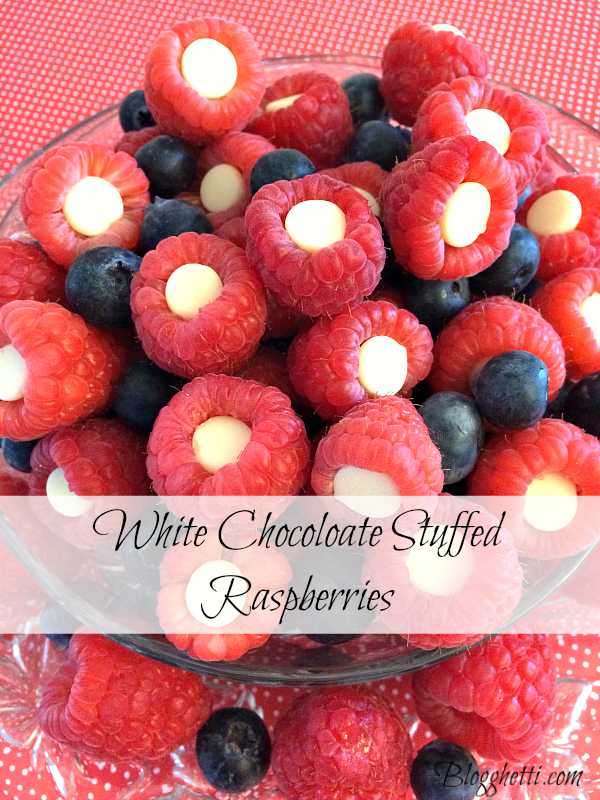 Okay first thing – I am apologizing for not being a good blogger this week. Oh my goodness, I have had a long busy week! Currently we are moving one room to the upstairs bedroom. Since my oldest daughter has moved out to her own place, I am turning her bedroom into an office/craft room. So many plans and I want to do them on the cheap but chic side! This project has forced me to spring clean and throw things away. The things we keep!?!?! Anyway, between that and my summer classes it's been nonstop. I hope to put pictures of the room makeover on a post soon!
The recipe (if you can even call it that) for today came out of my need for chocolate and I had a few raspberries and blueberries to eat up. It's simple math, people. Fruit + Chocolate = Heaven. Well, in my tummy it does. This is a great snack and I'm telling you if you use DARK chocolate, you can call it a healthy snack…hehehe. Whatever you need to tell yourself, just treat yourself to this delicious snack. It's SO simple. I mean easy peasy!
I had trouble coming up with the recipe name but when I told a friend I was eating raspberries with white chocolate, she thought I dipped the fruit into white chocolate – not that doesn't sound divine because it does. I sent her a picture and her response was – "You stuffed the chip into the raspberry, genuis!" – and then the name was easy.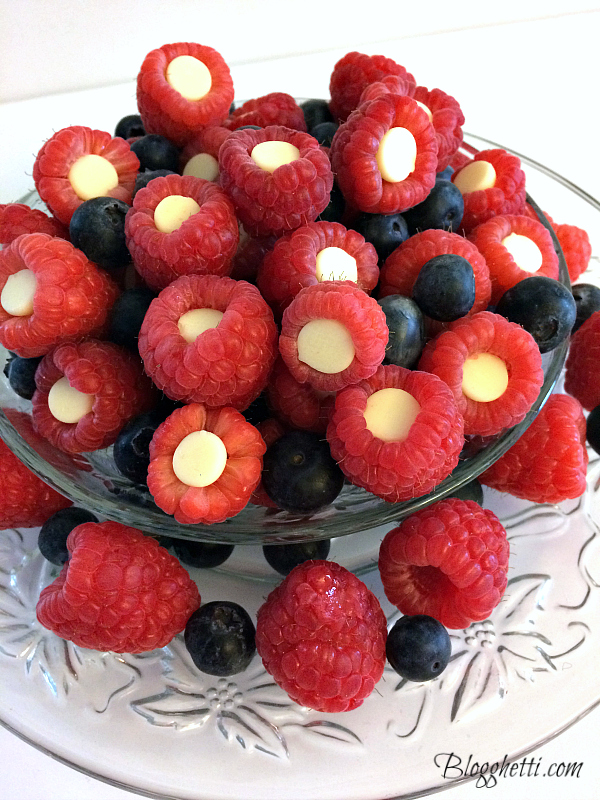 Enjoy!