This post may contain Amazon or other affiliate links. As an Amazon Associate I earn from qualifying purchases. Click
here
to read our privacy policy.
I received this book from the Blogging for Books in exchange for this review. The opinions on the book are 100% my own.
I was so excited to receive this cookbook by Marco Canora, titled A Good Food Day. I hadn't even opened it yet and thought if the picture on the cover is indicative of what is inside, I am going to love this cookbook. I was not disappointed, it is filled with vibrant pictures of foods that we all should be eating more of and should try if we are not.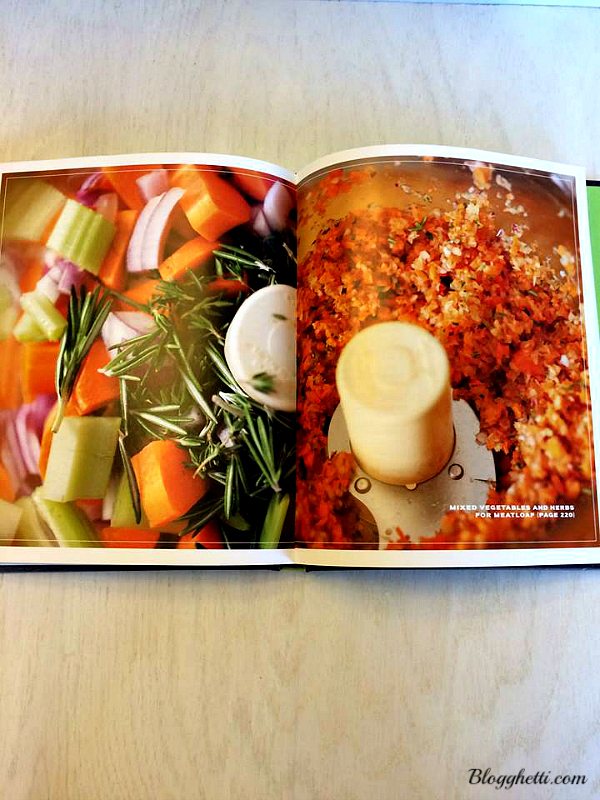 Marco is a restaurant chef that had to make some life-style changes in the way he ate to become a healthier person and once he started this trek to a healthier lifestyle, he's stayed the course. The recipes in the book are ones he actually eats himself and not just recipes he's "found" somewhere to include. I love the "10 Principles for a Good Food Day" section as it gives good advice to get started on your goal to eat healthier. He says that you need to change your cooking methods and ingredients you use as the seasons change to get the most benefits from the foods you eat.
Going through the book, two things stood out to me: the education of the foods Marco uses in his recipes and his tips of what he does for each recipe. The food knowledge of the ingredients used in each recipe are listed for you to learn why the food is good for you and what health benefits you will get from it. It's like having your own personal chef and doctor all rolled into one. The tips for each recipe are great because you can read what works and what may not. Also, the tips lend knowledge on how to cook an ingredient that you may not be familiar with.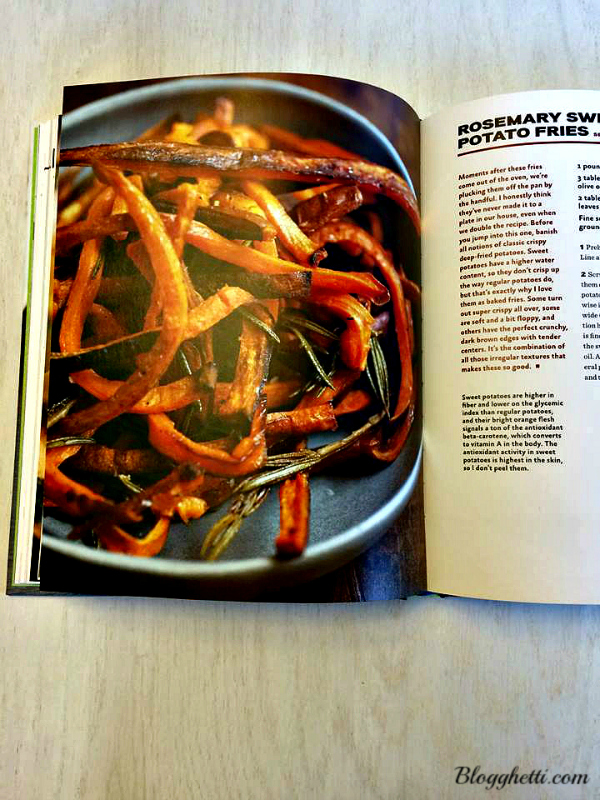 There are sections ranging breakfast to desserts including snacks in the book. While you may turn your nose up at some recipes that you are new to you, you will find many that you will be drooling over. Lemon-Rosemary Popcorn sounds odd, doesn't it? But it is so good! Perfect combination of flavors for a perfect snack. I cannot wait to make the Apple, Pear, and Cranberry Crumble or Rosemary Sweet Potato Fries. Oh and this one – Caramelized Cauliflower and Apple Soup. It sounds weird, I know but once you read the recipe ingredients, you will be wanting to make it, I know I do!. Great sections on whole grain recipes as well as seafood and a few I would like to try.