This post may contain Amazon or other affiliate links. As an Amazon Associate I earn from qualifying purchases. Click
here
to read our privacy policy.
What are your favorite Christmas movies? I'm sharing My Top 5 Favorite Christmas Movies that reflect the spirit of the holiday to me.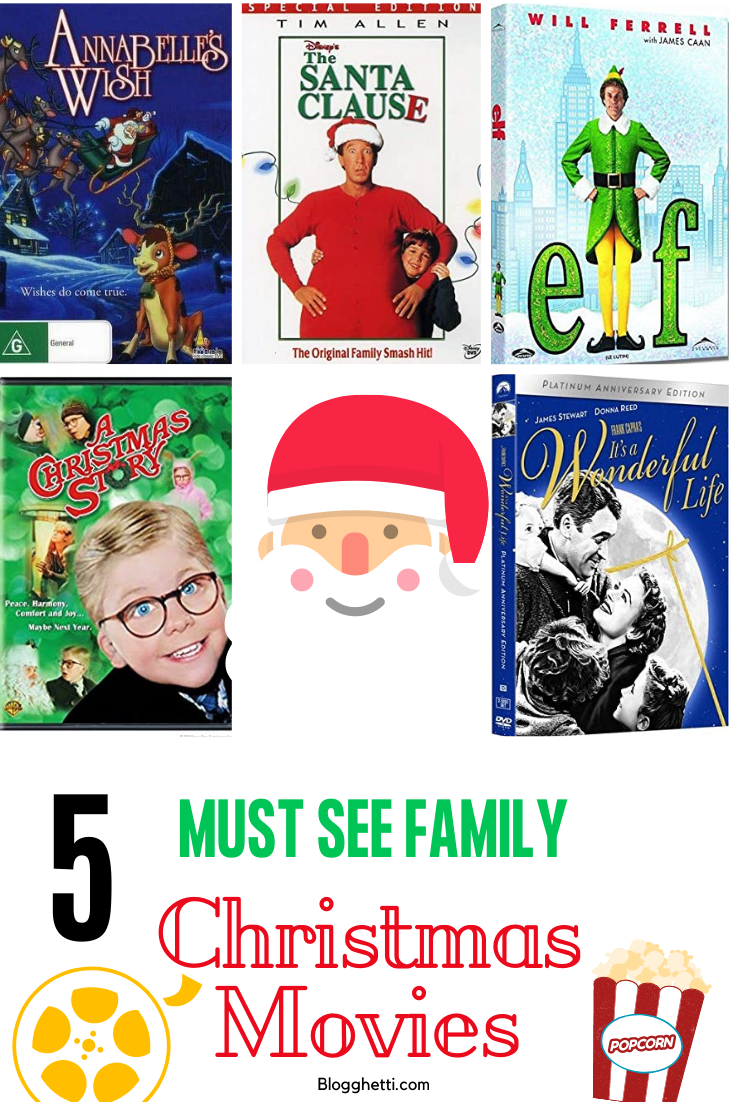 Welcome back to year 6 of our Festive Christmas Event where we team up with a bunch of talented blogging friends to bring you a plethora of creative ways to celebrate your holiday season. We will be baking some cookie recipes for you, sharing some party games, making some handmade gifts, doing some ornament crafting, and sharing our Christmas movies family fun. There will be breakfast recipes and as always our decorated Christmas Trees which is always a fun tour of homes.
New this year is Gift Guides. We are right there with you shopping from home due to COVID 19 and we understand how hard that can be so we have been busy little Elves doing tons of research to create fabulous Gift Guides to help you with your holiday shopping. You will find new ideas every Monday and Wednesday between Oct. 19th through Nov. 18th. Scroll all the way down to find all the ideas linked at the end.
Here's what I have shared so far with the event: Check out the Holiday Gift Guide of Cookbooks Written by Your Favorite Food Bloggers and this one filled with Holiday Gift Ideas for the Foodies in Your Life. If you're needing a homemade gift to give, I've shared these cute Holiday Cookie Mix Gift Sack with Printable Gift Tags. Need a fund Christmas Party game? Check out our Bobbing for Candy Canes game. Here's an easy ornament craft that anyone can make: DIY Pour Painted Christmas Ornaments. Today, I'm sharing my personal top five favorite Christmas movies.
My Top 5 Favorite Christmas Movies
We all have favorite movies and over the years my favorite Christmas movies have truly remained the same. My top five favorites each have something the reflects the true spirit of the holiday to me. Are any of these on your list?
Number 5: Elf
The best lesson in this movie is to spread cheer and not just at the holidays. Buddy the Elf is quoted with saying, "The best way to spread Christmas cheer is singing loud for all to hear." Ever notice that if you are cheering loudly, spreading positivity, or even singing Christmas carols, the people around you can't help but to join in and "spread cheer"? I mean it's not easy to be cheerful, but if you have a positive attitude, it can be contagious.
Check it out!
Number 4: The Santa Clause
I loved the message in this movie about dealing with what life throws at you. Tim Allen's character is thrown into being Santa Claus and it's not where or how he thought his life would go. He took on the new twist to his life in a jolly manner. Gotta take the good with the bad and make the most of it.
Check it out!
Number 3: Annabelle's Wish
This movie was out of circulation for a bit and we were truly sad. We owned it on VHS, yes I said VHS. We no longer own a VCR and I just found out that it can be purchased on DVD! It first came out in 1997 and the girls were in elementary school. We still talk about this movie and while we no longer have a VCR we wish this movie would be re-released. Annabelle's Wish is a heart-warming holiday story that tells the tale of a calf (Annabelle) and a trouble young boy (Billy). Billy hasn't spoken since he was in a fire accident. Annabelle has one wish to fly like one of Santa's reindeer. The two become fast friends. There is a farm legend that Santa gives voices to the animals for one day each year. This is a wonderful story of friendship and compassion. Annabelle's love for Billy moves her to make her wish for Billy to talk again. I won't spoil the ending but it's a movie that must be seen.
Check it out!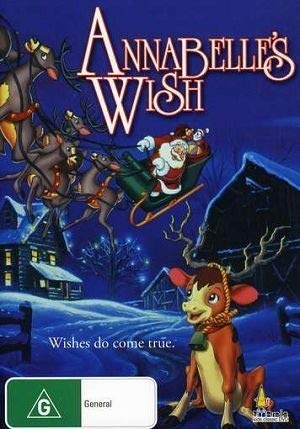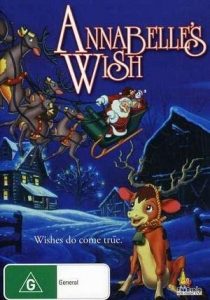 Number 2 : It's a Wonderful Life
This movie has it all for me - drama, intrigue, comedy, and romance. The main character, George (Jimmy Stewart) is set to move from his hometown when a family crisis occurs leaving him to stay. Throughout the movie you can see how life gets him down and then an angel, Clarence, shows him how life would be without him there. The movie captures the Christmas Spirit by displaying the joy of self-sacrifice, redemption, friendship, love, family, loyalty and commitment.
Check it out!
...and my Number 1: A Christmas Story
From the time this movie came out, I have watched it every year. Something about this movie brings me back to my childhood and the anticipation of waiting for Christmas. Waiting to see if I was going to get THAT toy I wished for, prayed for, and asked Santa for. Just like Ralphie did trying his best to wish that Red Ryder BB gun into existence in his hands. This movie shows a typical family with typical issues. Ralphie is bothered by bullies in the movie, finds out that Santa isn't always jolly, and once he get the BB gun, he nearly shoots his own eye out. Kids can learn how to handle a bully by confronting them and they can learn what not to do - don't stick your tongue to the frozen flagpole. Side note: as a child I stuck my tongue on a froze railing....maybe that's why I can relate to this movie and love it so!
Check it out!
There you have it….my top 5 favorite Christmas movies. Have you seen any of them? Tell me your favorites.
#FestiveChristmas Calendar of Events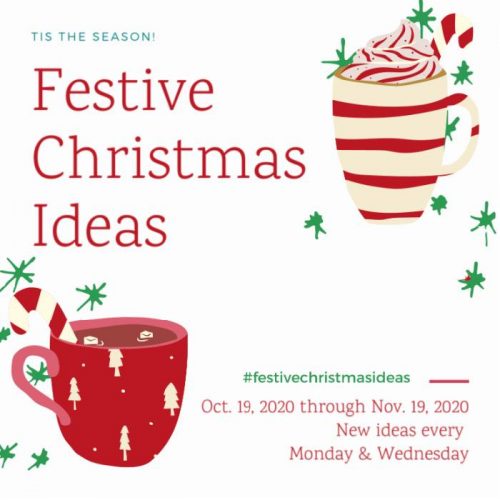 Be sure to follow #FestiveChristmas on all your social media platforms for many ideas, crafts, recipes, and more throughout the event.
Here is a list of what's to come:
Oct 19 and 21: Gift Guides
Oct 26: Handmade Gifts
Oct 28: Games
Nov 2: Ornament Gifts
Nov 4: Christmas Movies
Nov 9: Christmas Tree
Nov 11: Christmas Decorations
Nov 16: Baking Cookies
Nov 18: Christmas Breakfast
Participating Bloggers and Today's Links
Rudolph the Red Nose Reindeer Movie Memory Game My Pinterventures
Easy Family Christmas Movie Night Snack Bar Intelligent Domestications
Elf Family Movie Night As For Me and My Homestead
Golden Era Christmas Movie Must Watch List The Aspiring Home
Christmas Movie Night Keto Charcuterie Board Little Vintage Cottage
Grinch Family Movie Night Coffee With Us 3
The Cutest Grinch Cupcakes From House To Home
My Top 5 Favorite Christmas Movies Blogghetti
Top 7 Family Friendly Christmas Movies An Alli Event
An Evening With Ebenezer Scrooge Holiday Movie Night Interior Frugalista
Santa Claus is Coming to Town Movie Night Simply Inspired Meals
Reusable Nightmare Before Christmas Gift Tags Craft Rocker
Movie Night DIY Postcard Activity Across The Blvd.
Christmas Movie Gift Ideas Polka Dot Poplars
Elf Leg Earrings Eye Love Knots
Romantic Christmas Movie Date Night Christmas Tree Lane
White Chocolate Christmas Puppy Chow Domestically Creative
Diverse Christmas Movies to Watch Purple Hues and Me
Unconventional Christmas Movies to Watch This Holiday Season Mom Home Guide
Hallmark Christmas Movie Bingo Game Creative Cynchronicity
Grinch Candy Buttons Tikkido
Hallmark Movie Christmas Pear Drop Cookies Domestic Deadline
Christmas Movie Marathon A Tradition To Love My Humble Home and Garden
How to Plan an Epic Christmas Movie Night Farm Girl Reformed
How to Make Buddy the Elf Snowball Dough Our Sutton Place
20 Awesome Christmas Movies for Kids in 2020 Pretty DIY Home
Connect with
Blogghetti

! Be sure to follow me on my social media, so you never miss a post!

Facebook | Twitter | Pinterest | Instagram

Enjoy!