This post may contain Amazon or other affiliate links. As an Amazon Associate I earn from qualifying purchases. Click
here
to read our privacy policy.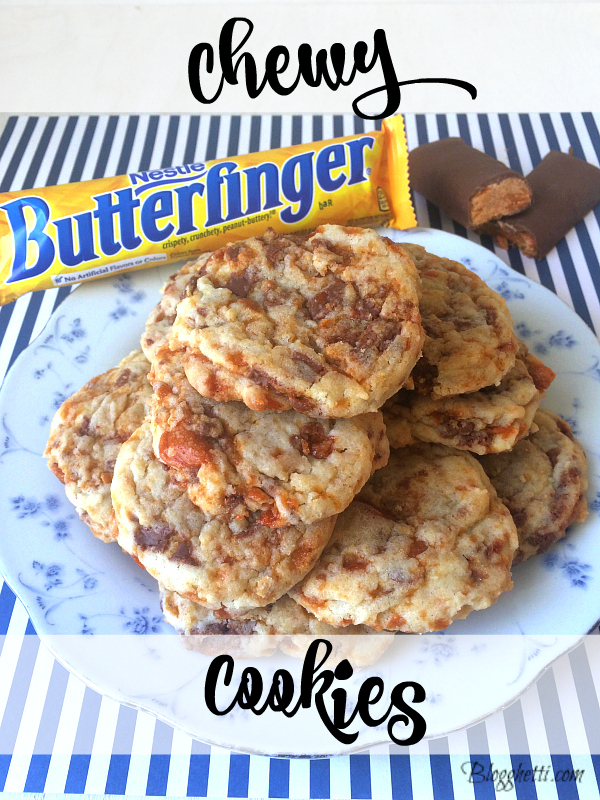 I have this little obsession with keeping my pantry organized and when it isn't I get into a bit of a frenzy when I can't find the item I am looking for. Now, I am not by any means this organized in other areas. I wish I had a bigger pantry, one that had all of the little extra features and such but I make do. Since I have started blogging, my pantry has been overflowing with food items and these Butterfinger Baking Bits were hidden under a bag of brown sugar; clearly not where they belong. I remembered buying them at the holidays with every intention of putting them into a yummy cookie.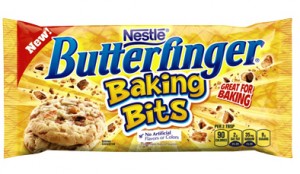 Checking the expiration date was good, I knew I was going to use them right away. I could already taste the delicious and chewy cookie the Butterfinger Candy bits were going to be a part of. This cookie recipe is super simple and the cookie dough balls can even be frozen for up to three months – and – you don't have to thaw them! Just give them another minute to bake in the oven. How perfect is that for when you must have a cookie or two!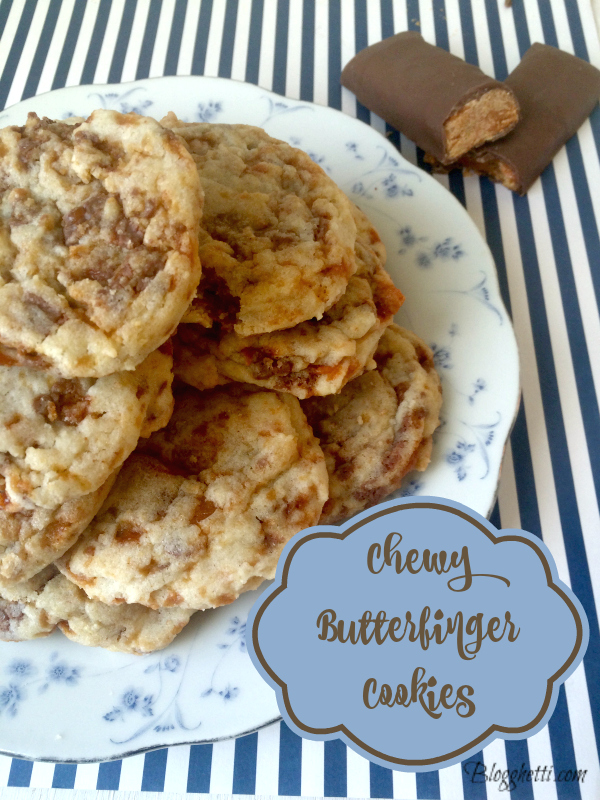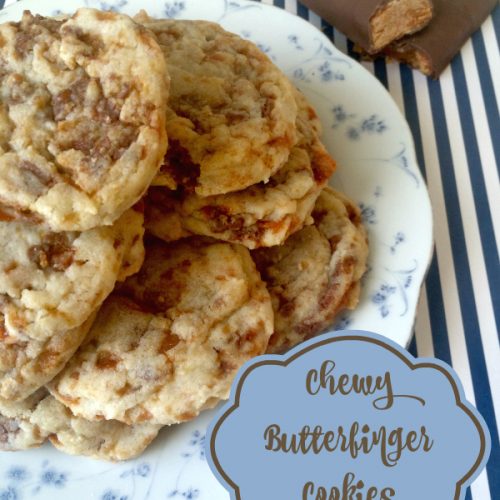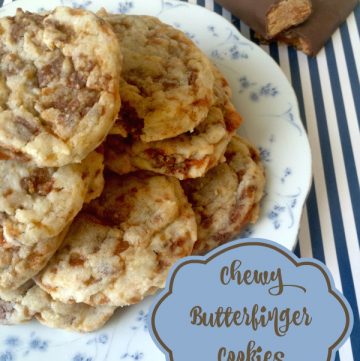 Ingredients
1 3/4

cups

all-purpose flour

3/4

tsp

baking soda

1/4

tsp

salt

3/4

cup

granulated sugar

1/2

cup

butter

softened

1

large egg

at room temperature

1 1/2

cups

Butterfinger Baking Bits
Instructions
Preheat oven to 375 F degrees.

In a small bowl, combine flour, baking soda, and salt and set aside.

With an electric mixer, combine sugar and butter – beat until creamy.

Add in egg and mix until just combined.

Gradually, add in the flour mixture and beat until combined.

Stir in Butterfinger bits by hand. The dough will be very thick.

Drop by slightly rounded tablespoonfuls onto ungreased baking sheet.

Bake for 10-12 minutes or until lightly browned. Allow the cookies to cool on the baking sheet for 5 minutes before transferring to a wire rack to cool completely.

Store cookies in a covered container. The baked cookies also freeze well for up to three months.
Enjoy!