This post may contain Amazon or other affiliate links. As an Amazon Associate I earn from qualifying purchases. Click
here
to read our privacy policy.
This cheesecake recipe is not at all complicated and the result is exactly what you would expect in a classic cheesecake recipe with the added flavors of cherry pie filling .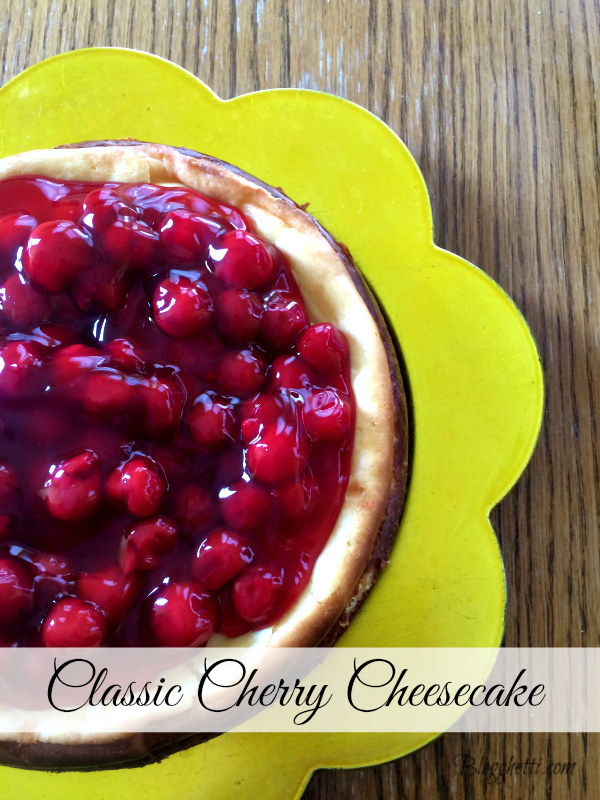 It's confession time, again. I am not a lover of cheesecake. I know, the horror of that and shame on me! Don't get me wrong, I will eat a slice every now and then but I am will choose carrot cake over cheesecake every time. My husband on the other hand, will choose cheesecake every time it is available as a choice. It is also the one cake I have yet to make because I hear the horror stories of how hard it is to bake. I've made White Chocolate Cheesecake Hearts which was not difficult at all but hardly a full-blown cheesecake. I've also made a cheesecake filling for an Easy Cheesecake Dessert in a Waffle Cup but again, this is not a cheesecake.
It was time to conquer this fear of the cheesecake. I Googled all kinds of recipes for cheesecake and read so many recipe directions, reviews, and drooled over the pictures of perfect cheesecakes. I felt intimidated. Seriously. Overwhelmed by cheesecake. I turned to Kraft.com and searched for cheesecake and found a Philadelphia Classic Cheesecake recipe. I read the directions and immediately knew this was the recipe to start with for the first attempt. I had a plan, a recipe, and off I went.
Mixing up the delicious creamy filling was the easy part as was the crust. Baking would be easy but knowing when to take it out was the key and that, my friends, is what I was fearful of. Let me tell you, those 55 minutes were so LONG!! The cake looked great as I peeked through the oven door with the light on for a moment (don't ever open it during baking time!) No cracks. Yes! Then as it cooled, it cracked. Ugh! And it was a bit darker around the edges than I would have liked it. However, I was not dismayed as I was going to top the cheesecake with a cherry pie filling so that would cover any cracks! Success really didn't come until my husband did the taste test. I waited on pins and needles for him to tell me as he was chewing that first, then the second bite. He said, "Pretty good babe!" Success!
So the big, bad, and scary cheesecake challenge was a good success and learning experience. Creamy, rich, and yummy! I'll perfect it one day, I promise. Oh, and yes, I did have a slice of it and it was pretty darn good!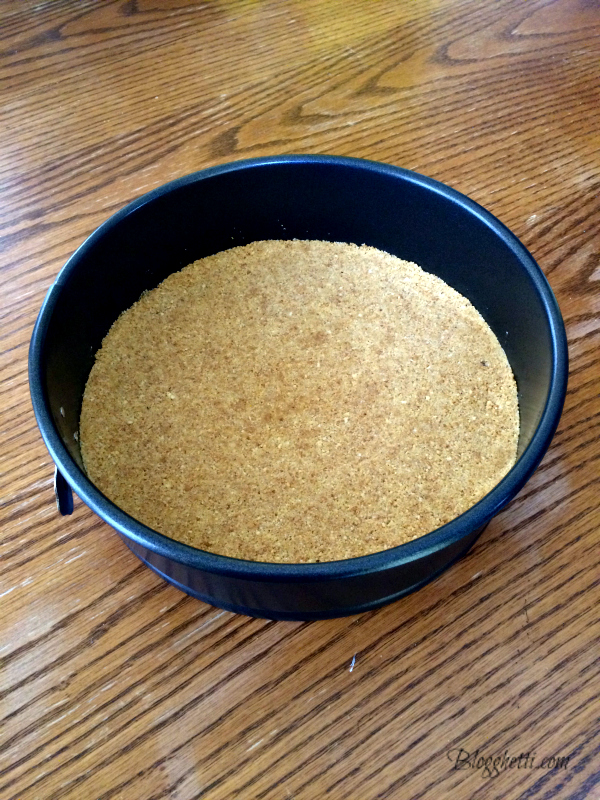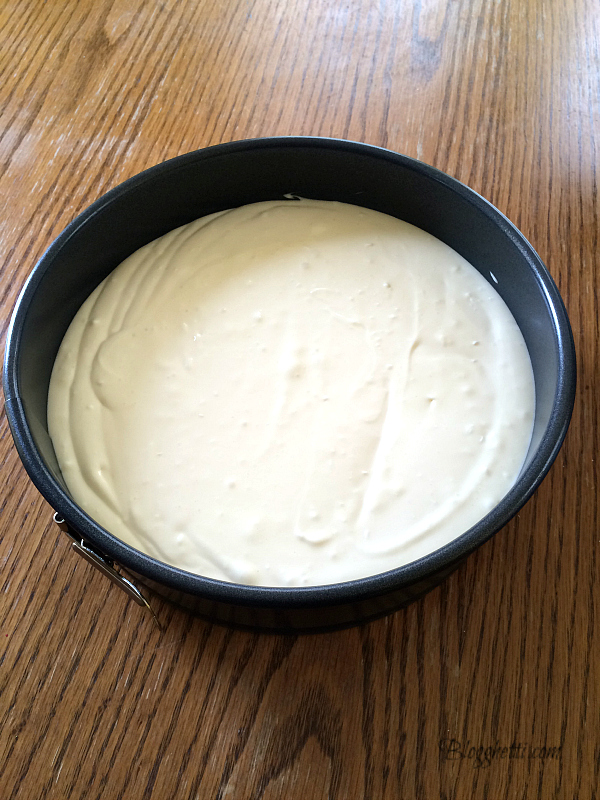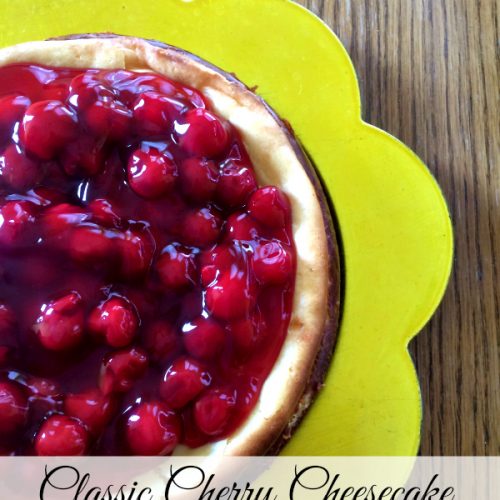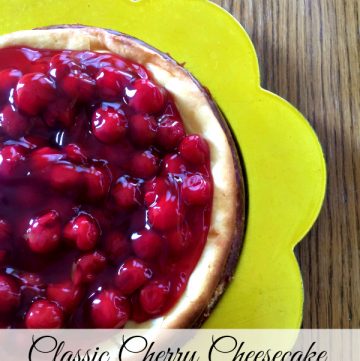 Easy Classic Cherry Cheesecake
This cheesecake recipe is not at all complicated and the result is exactly what you would expect in a classic cheesecake recipe with the added flavors of cherry pie filling . Creamy, rich, and yummy!
Print
Pin
Rate
Ingredients
1-1/2

cups

graham cracker crumbs

3

Tbsp.

sugar

1/3

cup

butter or margarine

melted

4

pkg.

8 oz. each PHILADELPHIA Cream Cheese, softened

1

cup

sugar

1

tsp.

vanilla

4

eggs

1

can of Comstock Cherry Pie Filling
Instructions
Heat oven to 325°F.* (see notes)

Combine graham crumbs, 3 Tbsp. sugar and butter; press onto bottom of 9-inch springform pan.

Beat cream cheese, 1 cup sugar and vanilla with mixer until blended. Add eggs, 1 at a time, mixing on low speed after each just until blended. Pour over crust.

Bake 55 min. or until center is almost set. Turn off oven and prop door open for about 5 minutes.

Remove cheesecake from oven and run knife around rim of pan to loosen cake.

Cool completely before removing rim.

Refrigerate cheesecake 4 hours.

Spread cherry fruit filling over the cooled cheesecake and serve.
Notes
*Reduce oven temperature to 300°F if using a dark nonstick springform pan.
My cheesecake did crack a bit so the next time I make this I will place a pan of water on the rack below the cheesecake pan as suggested by the reviewers of the recipe and others.
Enjoy!