This post may contain Amazon or other affiliate links. As an Amazon Associate I earn from qualifying purchases. Click
here
to read our privacy policy.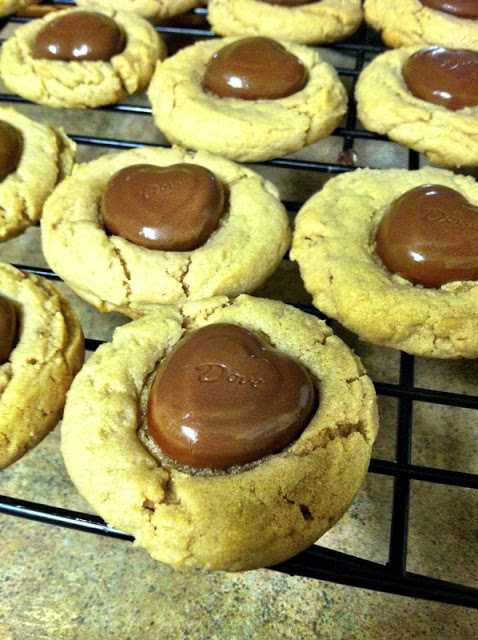 Typically every other month and then again at finals I send my daughters' care packages with little things that they need. Not everything is something they need, sometimes it's gift cards to Starbucks or Subway. Other times, I send their favorite snacks that they may not buy on their college budget and small things that will give them a laugh or add to the decor in their apartments. But, ALWAYS, there are batches of their favorite cookies for them to devour while they are studying and to share with their roommates. One daughter has graduated from college now but the other is still going and will continue to receive the care packages.
This time, however, we are heading to visit her over the weekend so the package will be hand-delivered. She has asked for peanut butter cookies and sugar cookies and that's what she will get. The peanut butter cookies are from the
Peanut Butter Blossoms recipe
and instead of the chocolate chips, I added a Dove Milk Chocolate Heart in the center of each cookie. The sugar cookies are from the
Sugar Cookie recipe
complete with
Icing
and of course, in honor of Valentine's Day, they are in the shapes of hearts. I know she and her roommates will enjoy them!