This post may contain Amazon or other affiliate links. As an Amazon Associate I earn from qualifying purchases. Click
here
to read our privacy policy.
There's nothing better than a hot cup of tea on chilly day or a of glass iced tea on a hot summer day. When you find flavors like Chamomint and Passion Berry Fruit Tisane, it's super easy to enjoy tea any time of the year.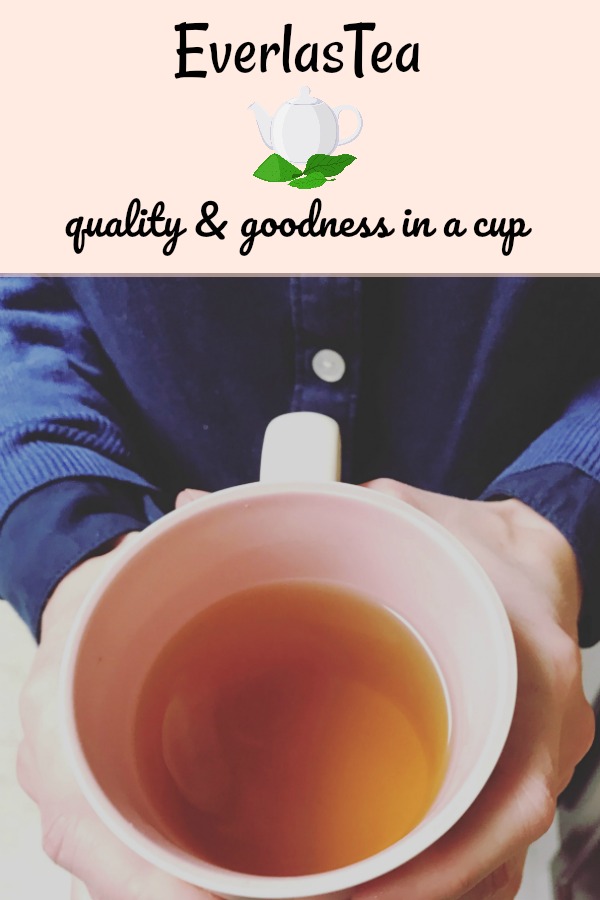 Disclosure: I received samples of EverlasTea complimentary for review, but all opinions are my own. Full disclosure policy here.**
If you are a follower of Blogghetti on Instagram, then you are aware that I am challenging myself to a #yearoftea. I am hoping to drink a different tea each day for the entire year. Yes, that's a lot of tea! It's easy when you already love tea. The hard part is narrowing down all of the new favorites I am sipping on each day. I'm a green tea girl, never used to be – it was Lipton Black tea (or whatever brand of black tea was on sale) growing up. I didn't have green tea until I was well in my adult-life and it was iced with a hint of mint. Loved it! I craved it all of the time. I weaned myself off of cream (gasp) and sugar in my tea, and now it's mainly unsweetened all the way, with a few exceptions when I add a bit of sugar to some flavors.
I have been posting a picture every day and the kind folks at EverlasTea caught sight of my pictures and wished me luck and sent me two delicious flavors of loose tea to sample. I have been reading about this South Dakota company for awhile now on the internet and found that they give 50% of their profits to charity, their teas are directly sourced from the farmers and growers, and they are a fair-trade company. I love their motto – Love Tea, Love People. It doesn't get better than that!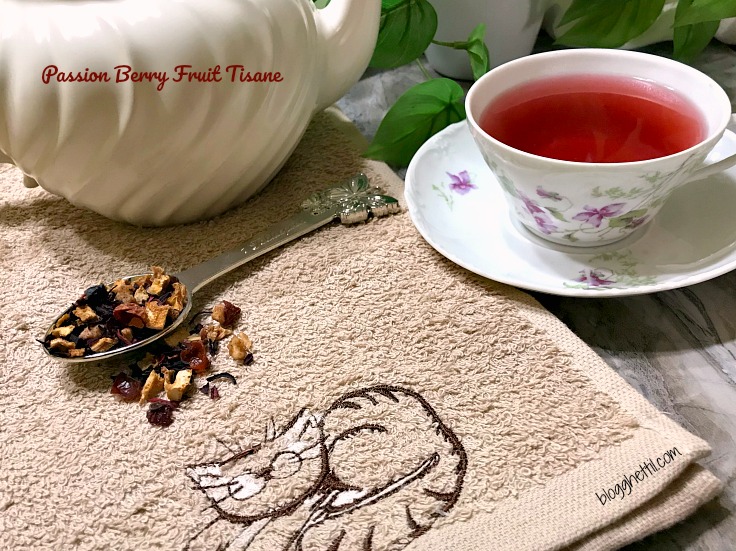 There is a wide variety of teas on the website, very reasonably priced with each packet making up to 25 cups of tea! I was sent Passion Berry Fruit Tisane – as a hot tea it wasn't too strong and I loved it. Then, I made it and added ice – even better. The fruits and flowers in this one are bursting with flavor.
The second sample I sipped on was Chamomint – the best of two teas – peppermint and chamomile. Perfect for ending the day as the peppermint will settle your stomach from the large dinner you may have consumed and the chamomile will relax you so that sleep will come easily. I say that from experience. It just so happened I overate (in my defense, dinner was outstanding) and after drinking the chamomint, I already felt better, and was indeed relaxed.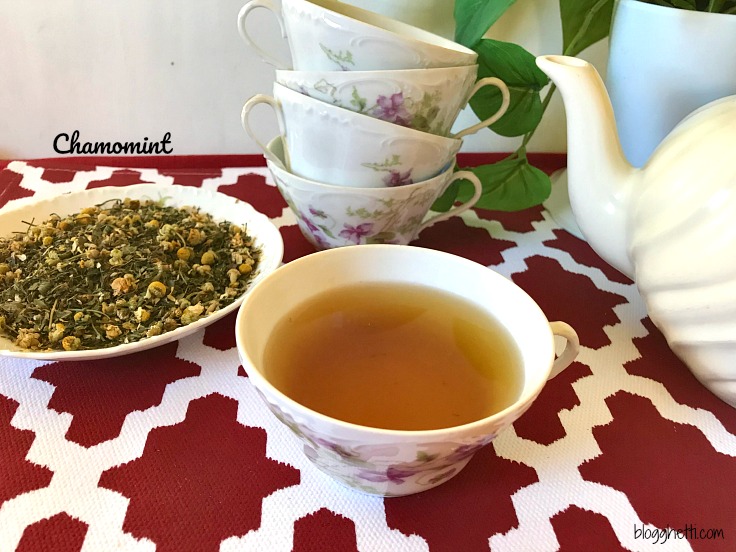 Tea. It has so many health benefits and when it tastes delicious, it's hard to not sip on it all day!
If you're on Instagram, be sure to follow my #yearoftea! Also, follow EverlasTea on there as well, they post pictures of their wonderful tea flavors plus any specials going on.
Enjoy!

Disclosure: I received samples of EverlasTea complimentary for review, but all opinions are my own. Full disclosure policy here.**