This post may contain Amazon or other affiliate links. As an Amazon Associate I earn from qualifying purchases. Click
here
to read our privacy policy.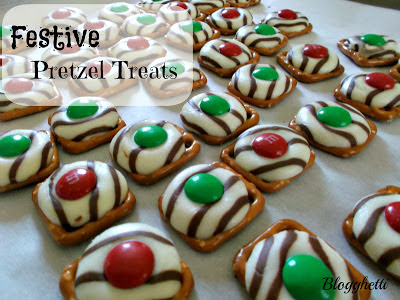 This sweet and salty treat is so simple to make and perfect for those last minute gifts you need. Of course, you'll find yourself "sampling" a few while you are making them. Three ingredients in this super easy recipe and simple enough for the younger kids to assist in making them. The only thing that was time-consuming was unwrapping all of the candy.
Ingredients:
Bite-size, waffle-shaped pretzels
Hershey's Kisses and/or Hershey's Hugs
M&M's candy (red and green)
Instructions:
Preheat the oven to 170° F.
Set a number of bite-size, waffle-shaped pretzels (one for each treat) in a single layer on a cookie sheet lined with parchment paper, then top each pretzel with an unwrapped Hershey's Kiss or Hershey's Hug. DO ONLY ONE TYPE OF CANDY PER SHEET, as the Hugs melt much quicker than the Kisses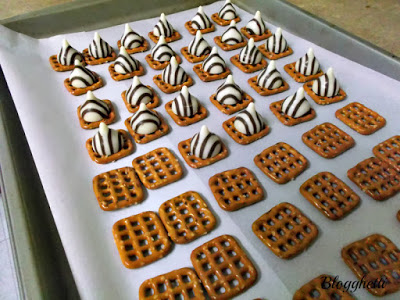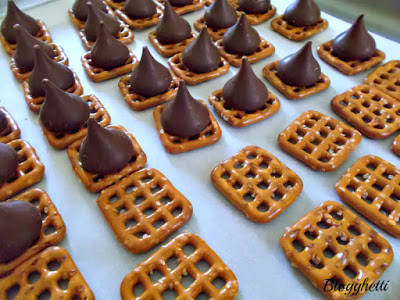 Bake for 4 to 6 minutes (the white chocolate will melt more quickly), until the chocolates feel soft when touched with the end of a wooden spoon.
Remove the cookie sheet from the oven and immediately press an M&M's candy into the center of each Kiss.
Allow the treats to cool for a few minutes, then place them in the refrigerator to set, about 10 – 15 minutes. Remove and store in an airtight container or package up as gifts.