This post may contain Amazon or other affiliate links. As an Amazon Associate I earn from qualifying purchases. Click
here
to read our privacy policy.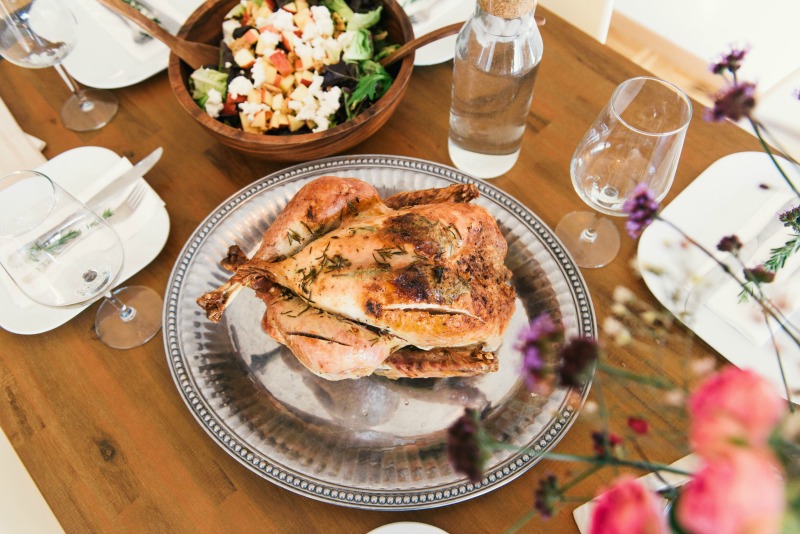 With two weeks until it's Thanksgiving, I am starting to plan the shopping list and menu for the big meal. Our family gathering is small but the planning is the same for me as if it were a huge family gathering. Years past we have divided our time on holidays between hubby's family and my family, this year we've decided to stay home. So the meal is on me and I love it but it can get a bit hectic trying to time everything perfectly to be done at the same time.
I was looking up new recipes to try out before Thanksgiving and came across this fabulous website that will help you plan every aspect of the meal from appetizers to desserts. Thanksgiving-0-matic from Kitchn.com is one site you need to plan the big meal as far out as weeks before the big day to the day of. Whether you are cooking a traditional dinner, a classic dinner with a twist or want to be adventurous and modern with your recipes, this site has it. Need gluten-free or have vegetarians coming over? No problem, this site has suggestions to make your dinner wonderful.
Why do I like this site so much? First of all, I am the cook in the family – yes I get help from time to time but it's really just me and I need to have a plan. Second, it helps me to be less stressed if I know exactly when to start what dish to get that meal on the table all at once. Lastly, new recipes – that's really the best reason. Of course, I have to be very careful just how far I go with creating new dishes for the family – they are creatures of habit and tradition when it comes to holiday meals. Once I served a turkey for Christmas dinner and was just about disowned – "it's ham for Christmas, Mom – not turkey". Oy.
Check out the website for yourself and also the other links on the site for organizing your kitchen, prepping for dinner parties, and much more. I've been on this site for days!
Also, look over some of the recipes our family enjoys on Thanksgiving plus my tips on how to cook the star of the show – the turkey and how to make fool-proof gravy.
No matter what you serve, enjoy it with your family and friends and create memories.
Enjoy!

You still have time to enter the Giveaway to win a copy of
Danielle Walker's Against all Grains – Celebrations Cookbook