This post may contain Amazon or other affiliate links. As an Amazon Associate I earn from qualifying purchases. Click
here
to read our privacy policy.
Have you gotten on board with the newest of the pressure cookers, the Insta Pot? Sometimes it can be hard to plan ahead and think about food when we're in the grips of a deadline, and take-out containers seem more appealing than slogging away in the kitchen when you've come home from work. However, there is a way you can get stuff done and have a healthy, delicious dinner at the same time. Dinner can be on the table in one hour or less and clean up is a cinch, too!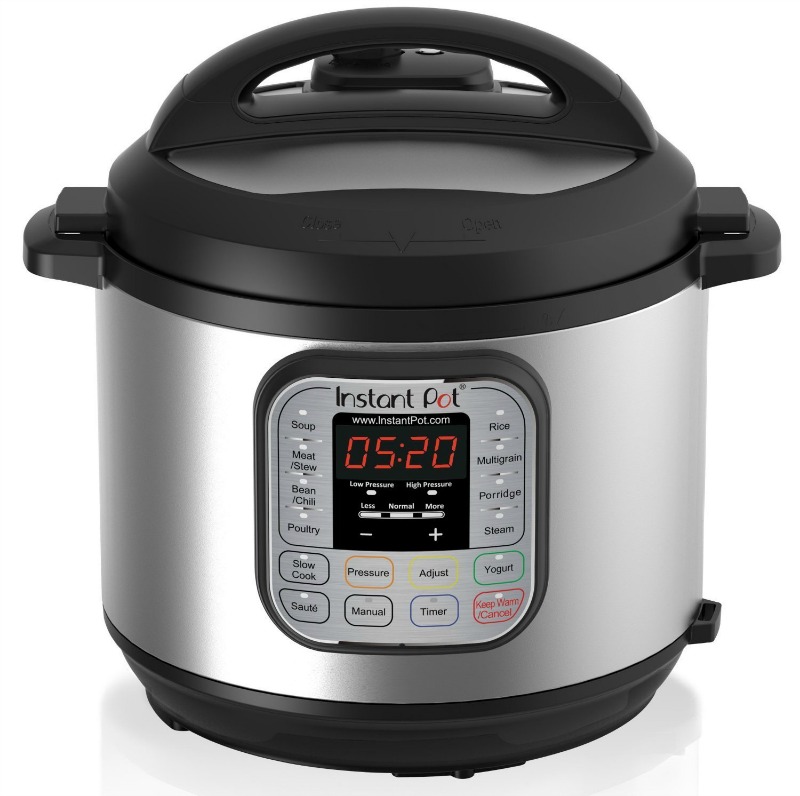 Pressure cookers are designed to cook food quickly, so all you need to do is place the ingredients in, switch it on and let it do its thing. While you might remember your mom or grandma's pressure cooker being a heavy, unwieldy beast that was prone to boiling over these days they're much lighter, user-friendly and cook things fast.
Here are some recipe ideas for your pressure cooker:
Zucchini Basil Soup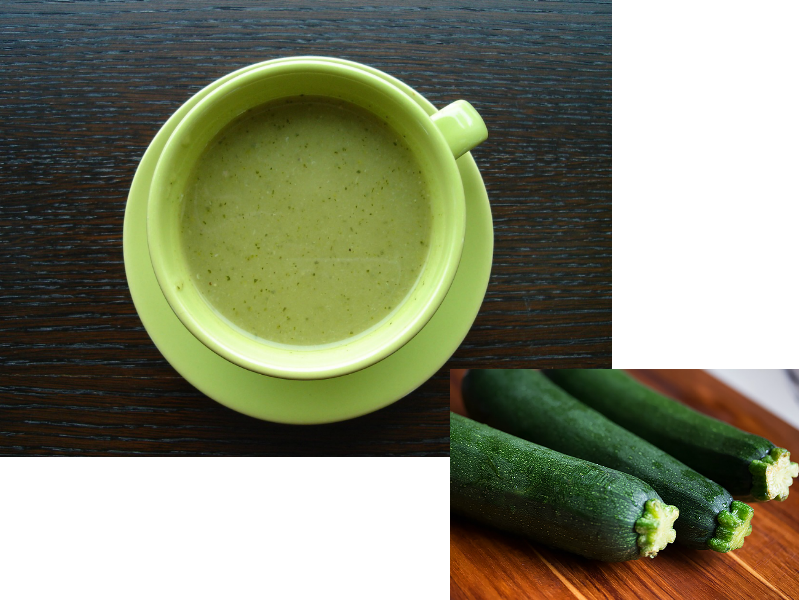 It may surprise you but pressure cookers weren't just designed to cook rich hearty,stews although they do taste great. This is a delicious, warming soup perfect for cold winter days which, thanks to its striking green color, looks pretty too. To make it simply add a little oil to the cooker, then saute onion and garlic before adding two finely chopped zucchinis, half a cup of fresh basil, red chili flakes and your seasoning then close your cooker lid. Set the timer so it whistles about three to four times, let it cool a little and then safely open the pressure cooker once the hot air has been released. Take an immersion blender and blend the soup till smooth. Once heated, pop in sour cream and plain Greek yogurt,stir, then serve with Parmesan cheese and soft crusty farmhouse bread.
Tackle Taco Tuesday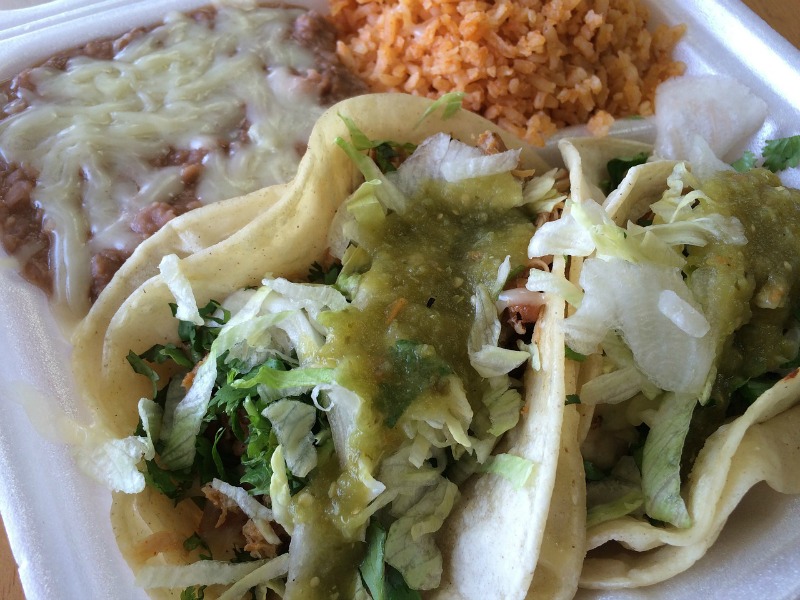 Don't miss out on yummy floury tortillas packed with meaty pulled pork, vegetables, and queso fresco just because you're busy! Grab your pressure cooker around an hour before you want to eat and quickly add in your pork pieces, seasoning them as you go. Brown them for about 2-3 minutes before chopping jalapeño chilies, green pepper, tomatoes, garlic, and onion. Pop them in the cooker with your herbs and spices, then pour over the chicken broth and set it for fifty five minutes at high pressure. Remove the pulled pork mixture, adding your broth to a blender to form a delicious chicken based puree. Shred all the meat, combine it with a green chili sauce. Spoon everything onto the tortilla, drizzle with ranch, or blue cheese dressing, add crumbled queso fresco, slices of red onion- roll up and serve!
Cranberry Rice Pudding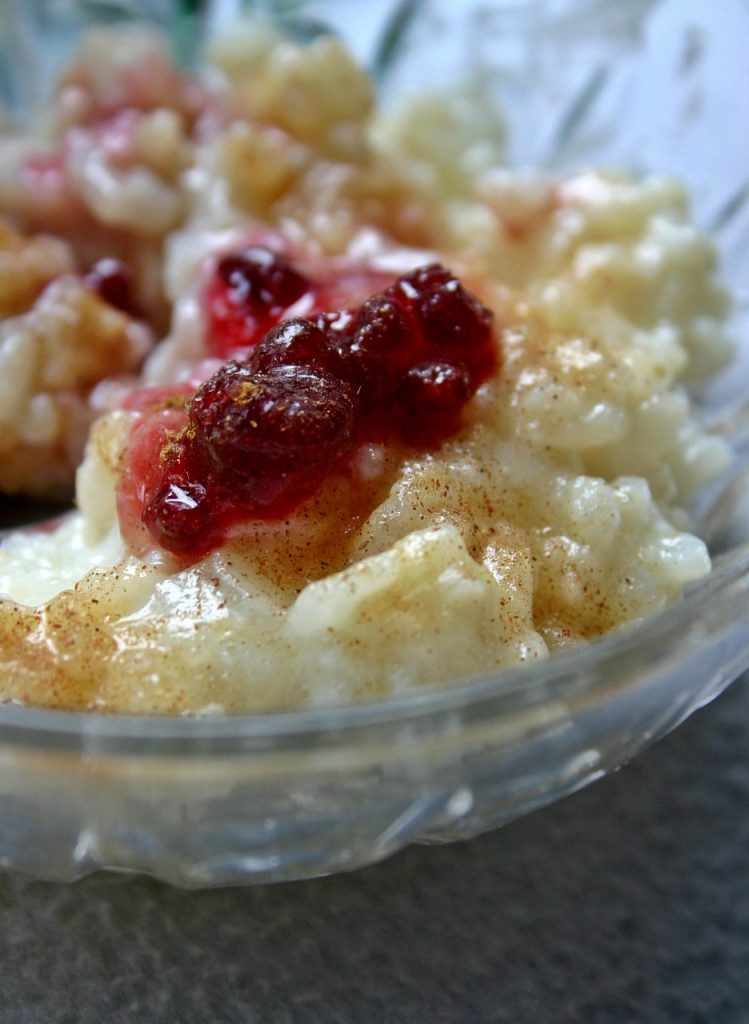 You can even cook tasty, creamy puddings in this cool kitchen gadget such as a filling vanilla cinnamon rice pudding with cranberries. Add your pudding rice, water and salt and cook for three minutes then use a natural pressure release. Pour 1/12 cups of milk plus sugar into the cooker and stir in before adding combined eggs and the remaining vanilla mixture. Sieve it through into the pot and then cook, stirring constantly, till it starts boiling. Take it off the heat and stir in the dried cranberries as the rice pudding thickens. Pop some whipped cream and a sprinkle of grated cinnamon on top of each pudding bowl, then serve warm or chilled for a lovely cold creamy dessert.
Three simple and delicious recipe ideas that cook up in no time with your pressure cooker! There are so many recipes that you can adapt to use in your Instant Pot that you will be able to have a healthy and home-cooked meal on the table in 60 minutes or less.
Enjoy!