This post may contain Amazon or other affiliate links. As an Amazon Associate I earn from qualifying purchases. Click
here
to read our privacy policy.
This Oven-Baked Fajita Chicken turns out super moist and because the cooking time isn't long, the pepper stuffed inside cook to a lovely tender-crisp. They're healthy, low-carb, and low-calorie.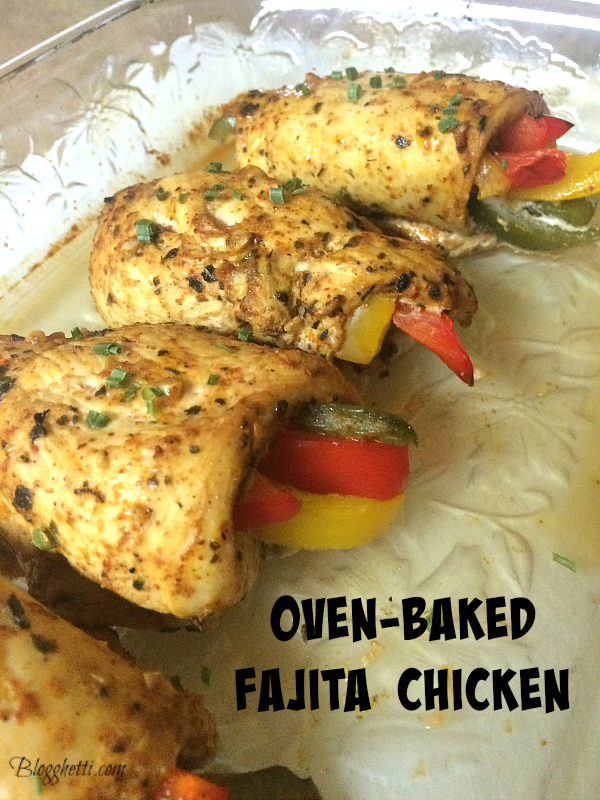 As I sit here this morning writing this post, with my cup of coffee, I am realizing there are 10 other things that should be taking priority. Updating my resume, looking for that dream job, mopping the floors, sorting out the coupons, and finishing the shelf makeover for the kitchen wall – just to name a few. Instead, I am starting my day (after feeding the cat, doing the dishes left over night in the sink, sweeping the kitchen, and taking out the trash, just to name a few) here with this post on Oven-Baked Fajita Chicken.
Actually, this is the time of the day that I get the most done, early morning. By noon, I want to settle in a chair somewhere with an unsweetened iced tea and a book for the rest of the afternoon. Early this month we spent a week at my in-laws farmhouse in lower Wisconsin, where the temperature didn't get above 90 and that was only one day. I spent more time outside there than the entire summer here in Georgia. It was glorious! I miss that.
I also enjoyed a break from cooking or even meal planning as my wonderful mother-in-love took care of planning the meals. She prepared some of the meals in advance which is perfect for the 13 – 19 of us that were there throughout the week. In times past, when all of the grandchildren were younger, it was normal for there to be way over 20 at the house at any given time. My MIL always had something for us and without fail, it was always delicious. Now that the grandchildren are adults with jobs, it's hit and miss if they make it out to the farm when we go out there. Thanksgiving was one of the times we would squeeze the 20 plus around the table in the kitchen for dinner – it was tight but we made it work and loved it. As the children grew, the one table became two and in some cases when others visited for dinner, we'd eat in shifts.
It's those memories of family and mealtime that keep me wanting to make sure my little family has dinner together. I miss having one of my daughters here for dinner but when we do get together for a meal, it's filled with catching up and laughs. My other daughter lives two minutes away at the moment and is here most nights for dinner. Both girls know when I have dinner and they'll be here that it is nearly always at the same time and they've come to expect "dinner at six" – makes my heart happy.
Sometimes, I don't need or want to make a big meal, no matter how easy or quick it may be. One morning last week was one of those times. I was planning my dinner menu and knew I didn't want it to be a hassle. I had some bell peppers in the refrigerator that I needed to use up so I thought about fajitas but that would have meant going to the store for tortilla shells and some other toppings – the thought to go out in the 100 plus temps assured me I could figure something else out!
Preparing Oven Baked Chicken Fajitas
I love using Perdue's Perfect Portion Chicken Breasts for many reasons but the two main ones are that they thaw quickly and they are individually wrapped; which means I can thaw out exactly the number of pieces I need. While I was making the marinade for this recipe and chopping the peppers, the chicken thawed. You can marinade the chicken anywhere from one hour to overnight in this recipe. I marinated them for 8 hours. One tip when pounding the chicken out is to be a bit gentle, the meat can tear easily.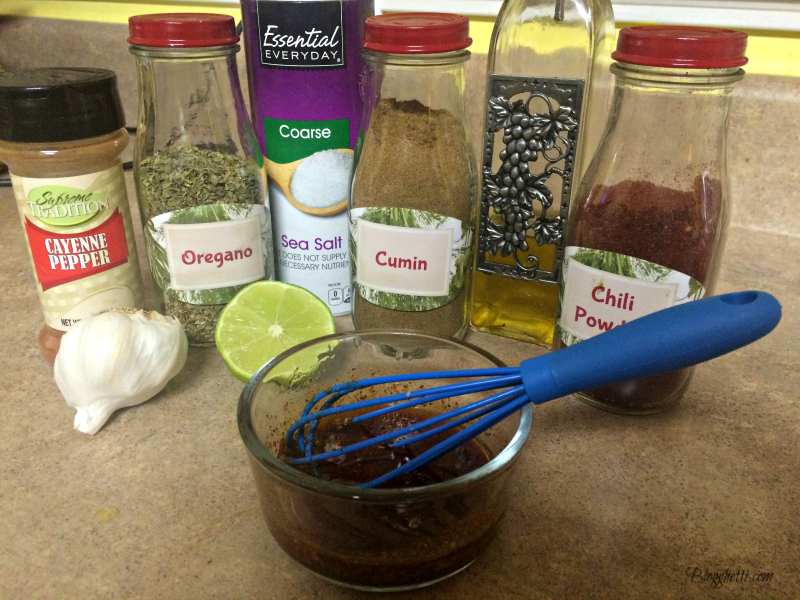 An easy clean-up tip is to make the marinade in a large resealable bag so that when you are through with it you can just toss it. No container to wash! Also, prepping your peppers in advance makes for an quick assembling of the chicken roll-ups. I just sliced the peppers up and placed them in a resealable bag in the refrigerator until they were needed.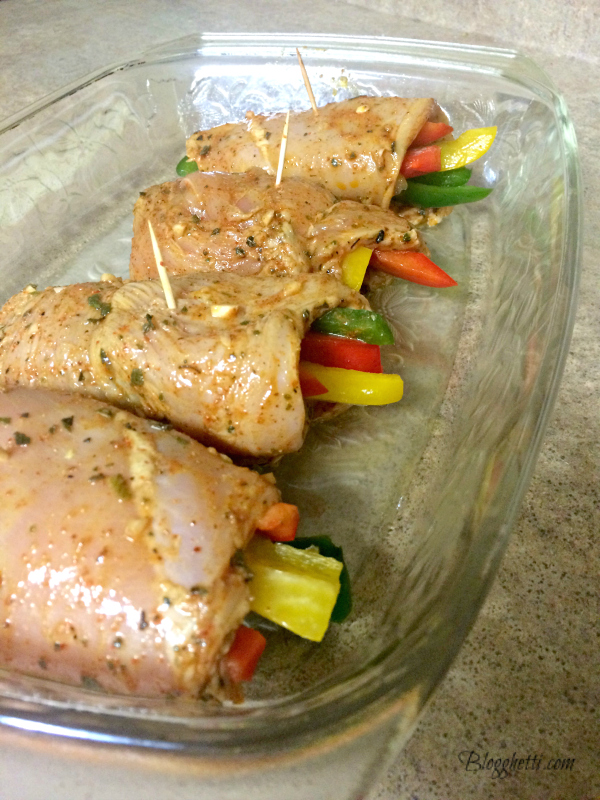 Serve them with salsa for an extra kick. Leftovers (if there are any) are great in salads or diced up in a quesadilla.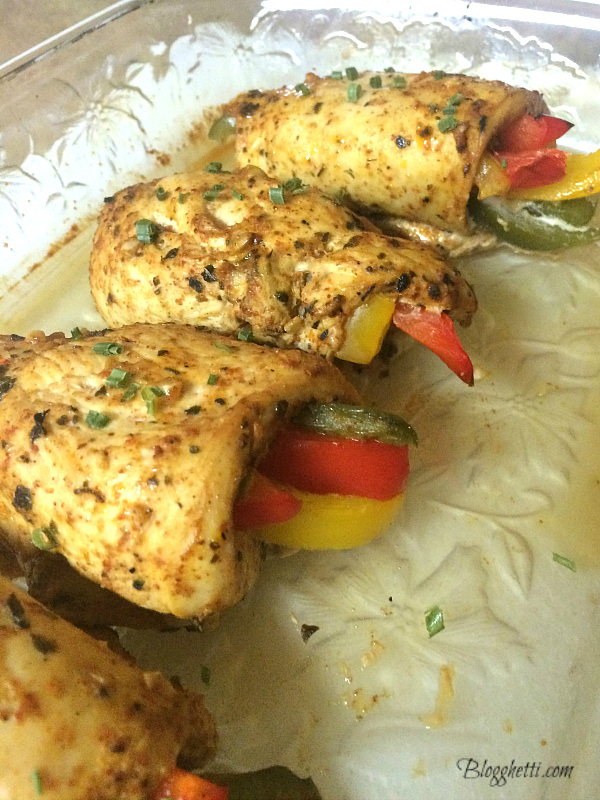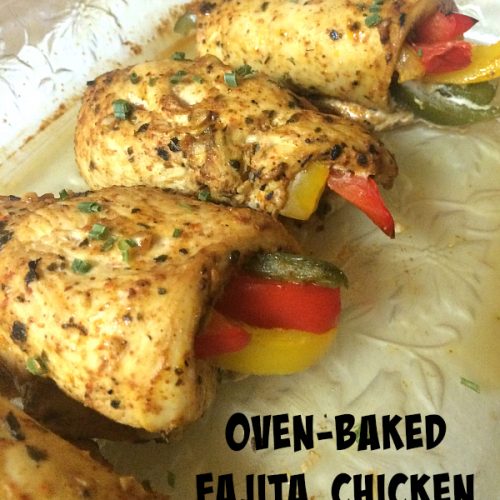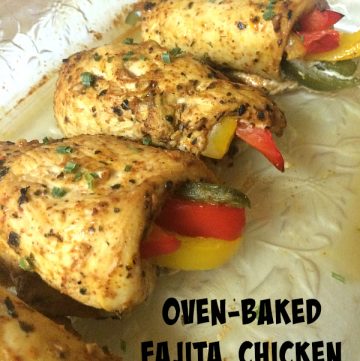 Oven-Baked Fajita Chicken
This Oven-Baked Fajita Chicken turns out super moist and because the cooking time isn't long, the pepper stuffed inside cook to a lovely tender-crisp. They're healthy, low-carb, and low-calorie. Plus, they're quite pretty to look at and most of all, delicious to eat!
Print
Pin
Rate
Ingredients
4

Perdue Perfect Portions Chicken Breasts

pounded to ¼-inch thick

½

red bell pepper

sliced

½

yellow bell pepper

sliced

½

green bell pepper

sliced

For the Marinade:

2

tbsp

olive oil

Juice of half a lime

2

cloves

garlic

minced

1

tsp

chili powder

½

tsp

cumin

½

tsp

dried oregano

½

tsp

salt

1/8

tsp

cayenne pepper

optional
Instructions
To make the marinade: In a large resealable bag, whisk together olive oil, lime juice, garlic, chili powder, cumin, oregano, salt, and cayenne (if using). Set aside.

Using the smooth side of a meat tenderizer, pound the chicken to an even thickness of about ¼ inch. Do this gently as the meat tears easily when too thin.

Place chicken cutlets into the large resealable bag with the marinade, making sure they are completely coated. Allow chicken to marinate for a least one hour to overnight.

Once chicken has marinated to your specified time, lay each chicken cutlet out on a cutting board (or wax paper for easy cleanup) and evenly place about 6 bell pepper slices in the middle of each chicken cutlet.

Roll up each cutlet and secure with a toothpick. Repeat until all the cutlets have been rolled up and place seam side down in a baking dish sprayed with non-stick spray.

The remaining marinade can be brushed on the tops of each chicken bundle and then bake, uncovered, at 375 degrees for about 25 to 30 minutes or until the juices run clear.
Enjoy!