This post may contain Amazon or other affiliate links. As an Amazon Associate I earn from qualifying purchases. Click
here
to read our privacy policy.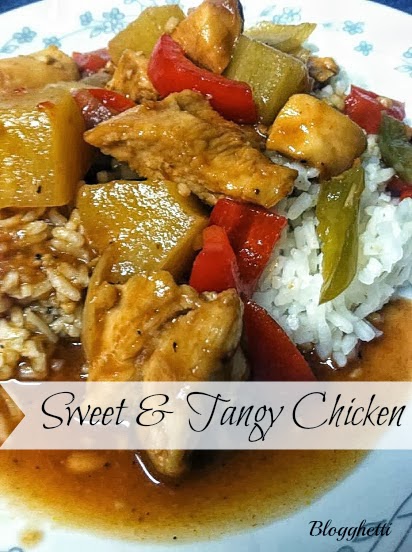 This is such an easy and delicious recipe that I have no idea why I haven't put it on the blog before now. Easy as in very little prep and the crockpot does the cooking for you. Use your favorite BBQ sauce, I used Sweet Baby Ray's Original. I mentioned in an earlier post that we had a snow storm and had made two crockpot recipes and this is the second one for this week. It was perfect for the cold day and allowed me to just concentrate on the world of criminology. You're gonna want to make this soon!
Ingredients:
4-5 boneless skinless chicken breast (raw), diced into 1 inch pieces
1 bottle (18 ounces) barbecue sauce
1 can (20 ounces) pineapple chunks, undrained
1 medium green pepper, chopped
1 medium red bell pepper, chopped
1 medium onion, chopped
2 garlic cloves, minced
cooked rice
Instructions:
Combine the barbecue sauce, pineapple, green and red pepper, onion and garlic in crockpot and mix well.
Place diced chicken breasts in crockpot, stir to cover in sauce.
Cover and cook on low for 5-6 hours or until chicken is tender and done.
Thicken sauce if desired.
Serve over rice.
Enjoy!