Have I mentioned to you that I love my crockpot? I do.  It's true.  It's been one of those weeks where I need to have easy planned meals so that I can concentrate on the tasks to be accomplished. One of those tasks was to clean out the deep freezer.  Not a task I enjoy.  It's really more organizing than cleaning out, rearranging everything so I can take inventory and see what I might need to buy.  I found a beef roast in the midst of the mess I was creating in completing this reorganization.  I knew exactly what I was going to have for dinner the next night – BBQ Pulled Beef Sandwiches and this Creamy Coleslaw.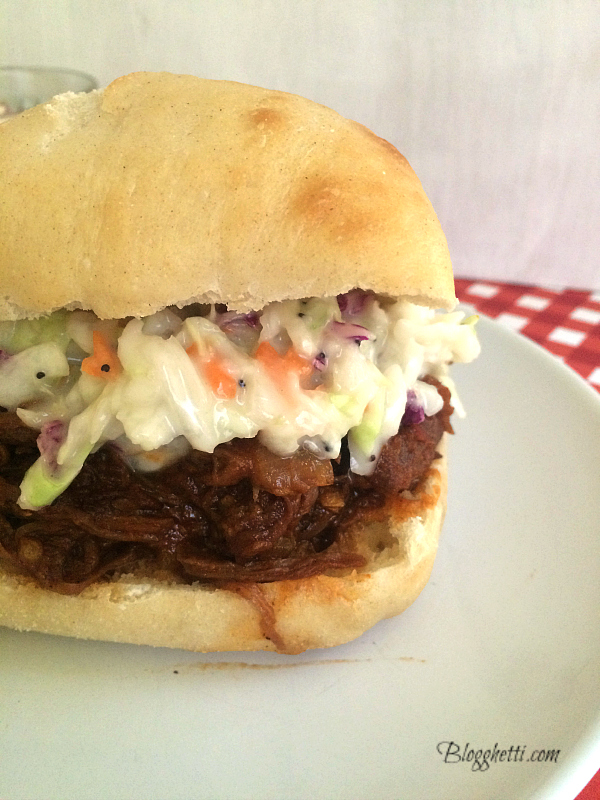 This is a simple recipe that makes the most delicious pulled beef sandwiches. The sauce is a bit sweet yet spicy, a perfect combination.  Whether you serve these tasty sandwiches on hearty hard rolls or mini burger buns, you cannot go wrong.

Recipe adapted from allrecipes.com
Enjoy!