This post may contain Amazon or other affiliate links. As an Amazon Associate I earn from qualifying purchases. Click
here
to read our privacy policy.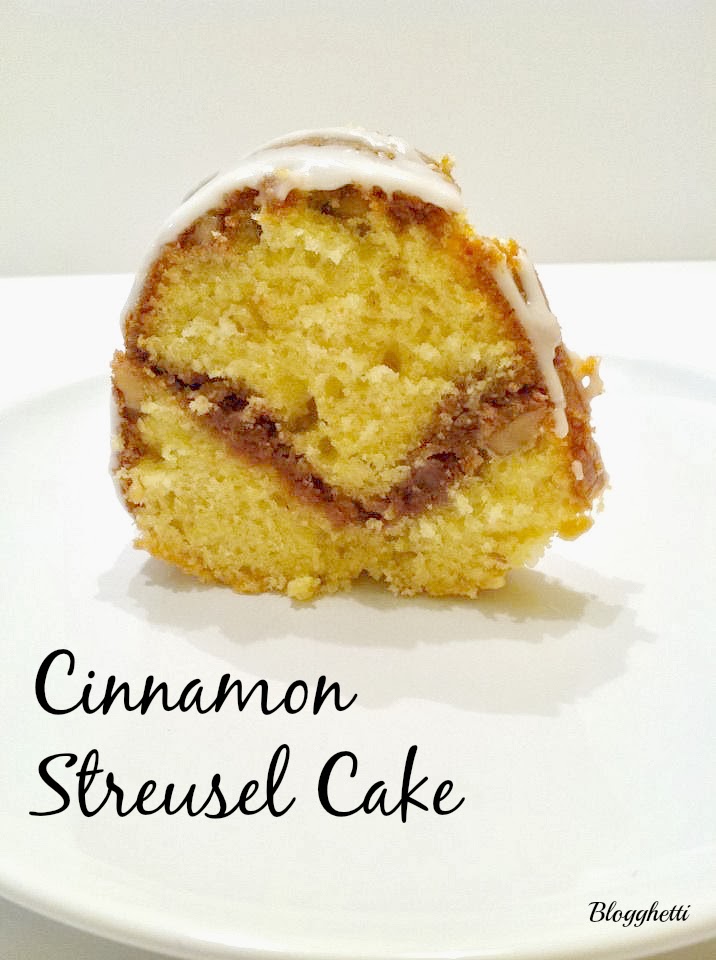 This week is my Spring Break and there is not a beach with white sand or drinks with little umbrellas in them. Why not? Because I have several papers to write and exams to study for that I am lucky enough to take right after this week is over. Ha! I truly do enjoy my college classes but some days I would just love to get caught up TV shows that are filling up the DVR. Sigh. Well, I can't be on that beach but I can bake a cake that hits the sweet tooth spot and sometimes that hits the spot! This Cinnamon Streusel Cake did indeed hit the spot and just in the nick of time as I was getting a bit nuts with the studying. Totally worth making for breakfast or dessert.
Ingredients:


1 cup flour
1 cup firmly packed light brown sugar
1 tbsp ground cinnamon
1/2 cup (1 stick) cold butter, cut into chunks
1 cup chopped walnuts (or pecans)
Cake:
2/3 cup butter, softened
2 cups granulated sugar
2/3 cup sour cream
4 eggs
1 tbsp vanilla extract
2 cups flour
1/4 tsp baking soda
1 1/2 cups powdered sugar
2 tbsp milk
1/2 tsp clear vanilla extract
Preheat oven to 325 degrees. Grease and flour a 12-cup Bundt pan.
For the Streusel Topping:
In a medium bowl combine: flour, brown sugar and cinnamon in medium bowl. Cut in cold butter with pastry blender or 2 knives until mixture resembles coarse crumbs. Stir in walnuts and set aside.

For the Cake: beat softened butter, granulated sugar and sour cream in large bowl with electric mixer on medium speed until light and fluffy.
Add eggs, 1 at a time, beating well after each addition. Mix in vanilla.
Gradually beat in flour and baking soda on low speed until well mixed.
Spoon 1/2 of the Streusel Topping into Bundt pan. Spoon 1/2 of the batter over top. Repeat layers.

Bake 1 hour or until toothpick inserted in center comes out clean. Cool in pan 10 -15 minutes. Remove from pan. Cool completely on wire rack.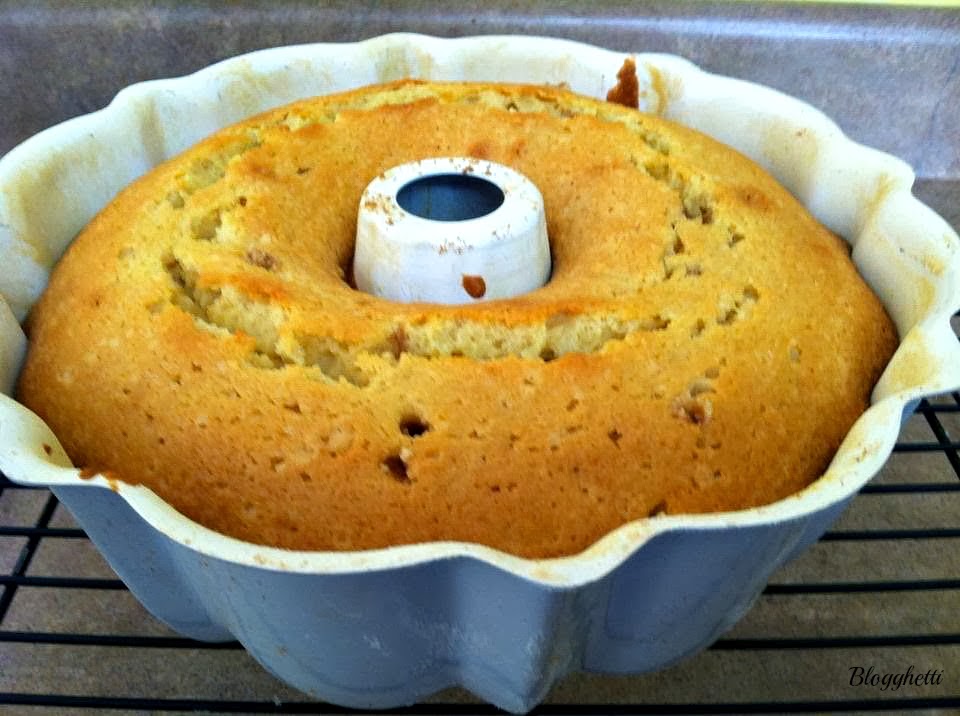 For the glaze: Combine the powdered sugar, milk, and vanilla and stir till smooth. Drizzle over cooled cake.